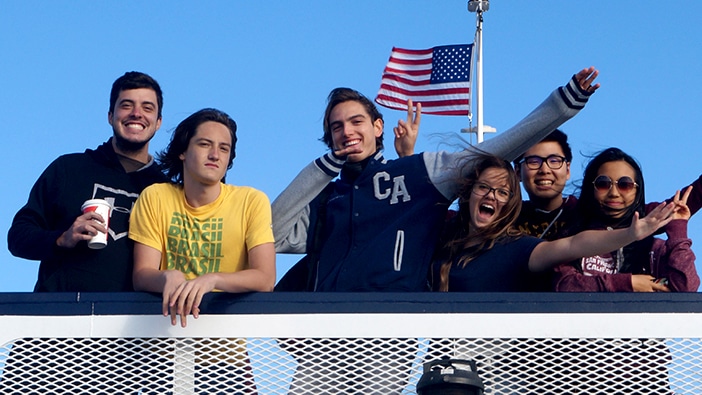 As you plan your summer break, it seems fair that it should mostly be about sitting back and relaxing with friends. After all, you have worked hard all year, and the sun makes spending time in the park or on the beach so tempting—why overthink it?
Most students spend a lot of their time off this way, and there is nothing wrong with that—it helps to re-energise you for the year ahead. But if you are serious about your future, as most DECA students are, you can put some of your time off to even better use with a pre-university summer program.
A summer program at a school you are considering applying to will not only get you ahead of the crowd when it comes to researching your final college choices, but it will also help you to stand out when you write your applications.
Yes, you will get to meet exciting new people and enjoy an adventure of your own, but there are also many ways that a pre-university summer program can help you to make better choices when it comes to choosing your school. Here are just five that you might not have considered:
Decide on local or long-haul
With tuition fees going up year on year, students are thinking more carefully about what they want from the undergraduate experience. Going to school outside your state might offer the chance to make memories in a totally new place, but how does it compare to the lifestyle you could enjoy closer to home? Spending time at the school you are thinking of attending—whether it be nearby, across the country, or even abroad, is a great way to judge for yourself.
Get the inside scoop
Most good schools will allow you to stay on campus while you study on a summer program—giving you the perfect opportunity to meet real students and talk to them about what they love (or don't love) about their school and the subject you're interested in. With this insider's perspective you can make up your mind if you are undecided, or get a few tips ahead of arrival—perfect for taking the stress out of move-in day.
Find your academic fit
Studying at undergraduate level is, as you might expect, much more challenging. But often it is the little things that you need to get your head around. Even small things like being on first name terms with professors can tell you so much about the culture on campus. Every school has a slightly different style, and it is important that you understand whether that style is right for you. Classrooms can be formal or relaxed, and professors might debate, or simply lecture—but what do you want? Use summer programs to understand your fit with a school, and find out if their teaching method will suit you.
Leave your comfort zone
Not everyone is 100% at ease meeting new people in an entirely new place, but summer programs require you to step out of normal life and do precisely that. Diving in successfully can have a real impact on your confidence and ability to tackle similar situations again in your future life, and also gives you a helpful indicator of what your first few weeks might be like, and the kind of school community you're likely to encounter.
Learn new life skills
Professors often say that students are unprepared for the new challenges they face when arriving at college, but the skills you'll learn to apply at most summer programs can provide you with the practical knowledge you need to succeed. Useful in both your senior year of high school, and beyond, not only will learning to think critically give you a head start when it comes to your studies—but it will help you to see the world differently.
So what do you think—would you try something new this summer? Tell us about your summer program experiences and how you are researching your college choices below.
Hult International Business School runs Pre-University programs every summer, bringing students together from all over the world to study business in the dynamic cities of London and San Francisco. Ready for an international challenge? Find out more today.
Hult offers a range of highly skills-focused and employability-driven business school programs including a range of MBA options and a comprehensive one year Masters in International Business. To find out more, take a look at our blog Hult scores in top 20 in The Economist's Which MBA? ranking for 2019. Download a brochure or get in touch today to find out how Hult can help you to learn about the business world, the future, and yourself.
Related posts