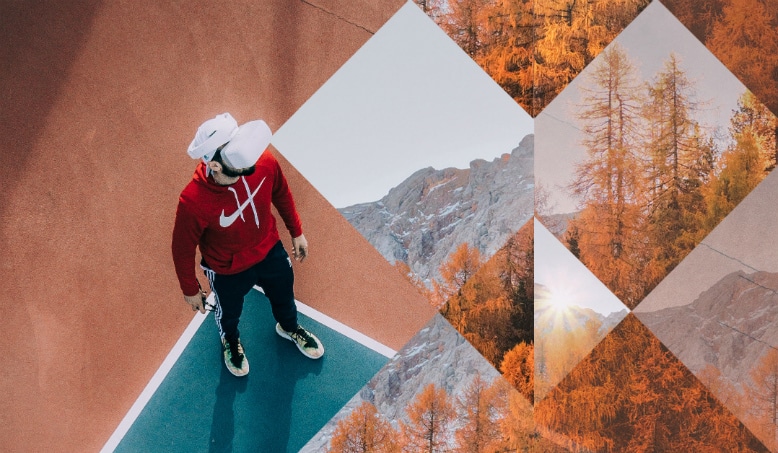 When it comes to disruptive business innovation, virtual and augmented reality has certainly been one megatrend to watch. No longer the sole remit of sci-fi fantasy or video gamer tech, VR is demonstrating its value and far-reaching application across sectors—from marketing and HR to healthcare.
And the clever application of virtual reality can mean real-world business growth.
Back in 2016, an ambitious group of Hult students saw the potential in bringing cutting-edge VR and AR technology back home to their native Colombia. While Carlos Rojas was working towards his Masters in International Marketing and Juan Felipe Santos was finishing his Bachelor of Business Administration, the concept of Viewy was born.
"The founders did some research and found that 75% of Fortune 100 companies use VR," explains Maria Camila Tellez, Undergraduate Class of 2016 and Masters in International Business Class of 2019.
"When they looked at how many companies had done it in Latin America, they found it was only 1%. They saw a great opportunity to take advantage of that gap."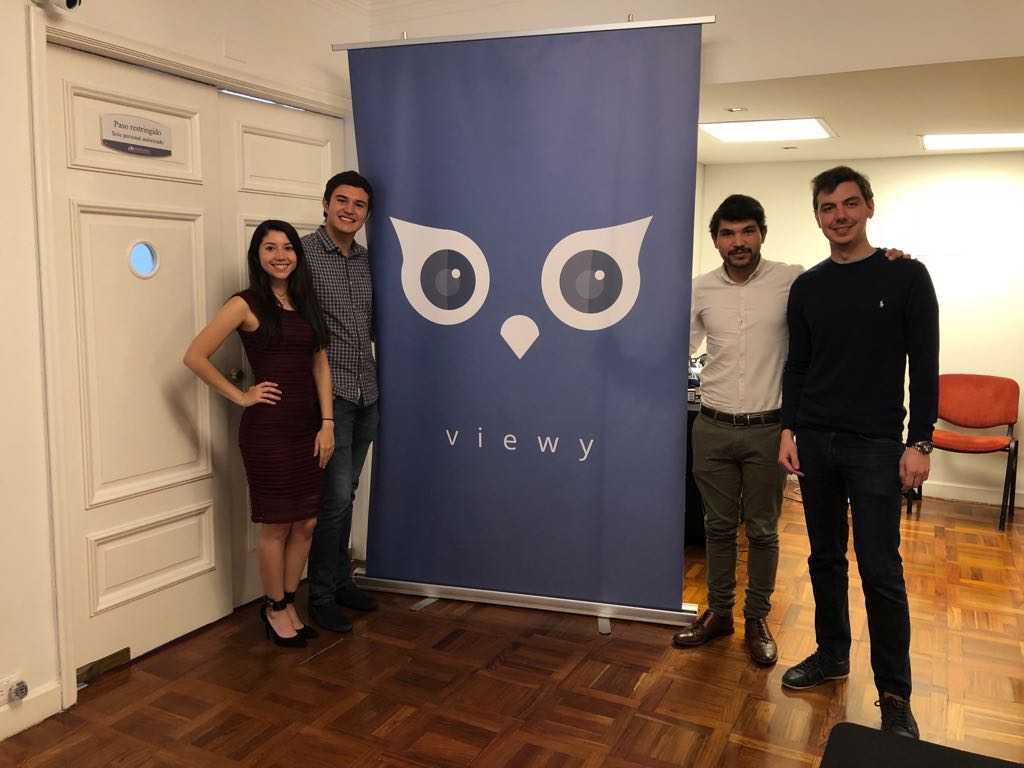 Maria was the most recent Hultian to join Viewy, where she is the Account Manager. Marcos Rojas, Viewy's Finance Director and co-founder, is another alum who graduated from Hult's Undergraduate Program in 2016.
"It's funny, because we barely knew each other while studying at Hult," says Maria.
"Despite not knowing each other very well, we had an idea of what working alongside other Hult students meant. Work ethic, creativity, presentation skills and—most of all—an eagerness to succeed is what we believe characterizes students at Hult."
"Work ethic, creativity, and—most of all—an eagerness to succeed is what we believe characterizes students at Hult."
Beyond their Hult connections, the visionary Viewy team also includes co-founder Manuela Ospina and audiovisual specialist Jairo Pineda. They also have partnered with VR/AR developer Max Silva and his studio Waman.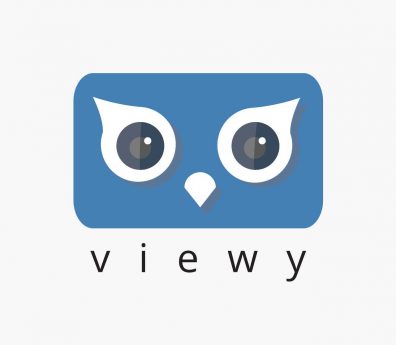 We had the opportunity to ask Maria and the team a few questions to find out more about their company and startup journey.
Tell us about what Viewy does—what's your USP?
Viewy is a virtual reality agency that focuses on developing apps to improve marketing and training processes for big companies. Through our own apps, we offer a SaaS (Software as a Service) model.
But we don't just create content, we are consultants that understand your business needs and put a special touch on each campaign we launch.
Talk us through the journey of how the company went from concept to launch
Viewy started out as just an idea between Carlos, Juan Felipe, Manuela, and Carlos's girlfriend, Laura, in November 2016. They noticed that there was a big opportunity in the market for a VR/AR consultancy in Colombia.
They started to try out what worked and what the right strategy would be to make Viewy the best startup. We've always seen virtual and augmented reality as the future.
The company officially launched in January 2017 and, just four months later, Viewy closed its first deal. Since then, it's only been progressing. So far, Viewy has been self-funded, but we are on the lookout for investors who believe in Viewy as much as we do.
"We've always seen virtual and augmented reality as the future."
What have been your biggest achievements so far?
From the start, we've only worked with multinationals. We have eight major clients at the moment. We are also the first company in Colombia to have a VR partnership with Lenovo and TP-Link.
2018 has been a great year for Viewy. In March, Viewy won a prize in Brazil at an event called 100 Open Startups at Open Innovation Week Brazil. In April, we were accepted for two accelerator programs, Oracle Scaleup Ecosystem and Apps.co, which is sponsored by the government.
At the moment, Juan Felipe is in Mexico, handling the expansion of Viewy Mexico, which will be managed by another Hult grad, Alvaro Peon, and his brother Salvador Peon.
We are thrilled to see Viewy grow, especially alongside other Hult students. We hope to encourage more students and alumni to join our team!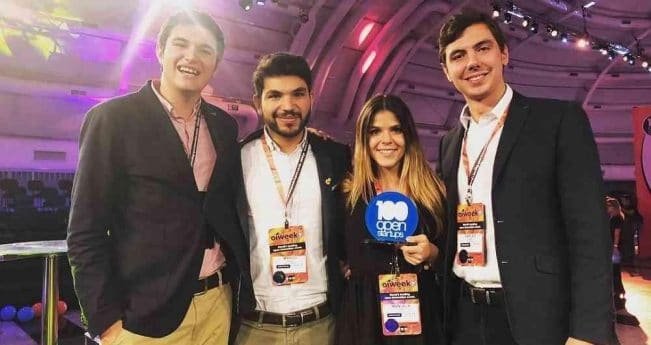 How competitive is the startup market in Colombia? What are the major obstacles?
At the moment in our industry, the startup market is not very competitive. While it's not a saturated market, every day the competition is rising. It is starting to become trendy, and it's going to blow up soon.
One of our obstacles is investment. Even though companies support startups more and more, we still have a long way to go regarding funding and capital investments.
How did studying at Hult prepare you for your business venture?
Our experience at Hult helped through things like case studies, developing a global mindset, and learning soft skills like negotiating, presenting, and critical thinking.
Overall, it helped us to see things differently—to see all points of view.
What are your plans for the year ahead?
Viewy is constantly innovating. Every six months, we have a goal to create a new product or service that addresses a need in the Latin American market.
This year, we are working on two important projects: Viewy Sports and Viewy Academy.
Viewy Sports is a cognitive simulator for football that seeks to complement physical training with mental training. It is designed to boost information retention up to 90%.
Viewy Academy is content created for an educational purpose. We are working alongside Dr. Jorge Eslava, an important neuropsychologist in Colombia who specializes in education. Our purpose is to change how educators teach and how students learn within the country.
Our biggest plan for the years ahead it to expand to different countries in Latin America. We want to be in every corner of the world, and to reach that goal we will start by growing in Latin America.
What key learnings from your experience would you like to share with aspiring entrepreneurs? Any advice?
The team has learned a lot from this experience, both on a personal and a professional level. The main advice is that it's going to be hard work.
Some days will be harder than others, so it's important to keep focused and not let your emotions get the best of you. Trust the process.
Another piece of advice is that the execution is more important than the idea. Basically, it's how you sell it. You're going to have competition, so you're going to have to distinguish yourself from it.
"You're going to have competition, so you're going to have to distinguish yourself from it."
---
Interested in finding out more about the exciting career paths of Hult alumni? Download our latest Global Careers Report.
Kickstart your career with Hult's undergraduate business school. To find out more, take a look at our blog 5 big reasons why to apply early for your MBA or Masters. Download a brochure or get in touch today to find out how Hult can help you to learn about the business world, the future, and yourself.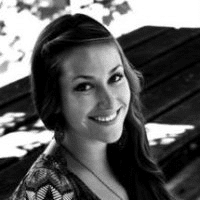 Katie Reynolds
Written by Hult contributing blogger Katie Reynolds who is a freelance writer based in London. Originally from Michigan in the U.S., she relocated to the U.K. in 2010 to pursue a master's degree at Hertford College, Oxford. Today, she writes on topics including business, higher education, healthcare, and culture.
Related posts