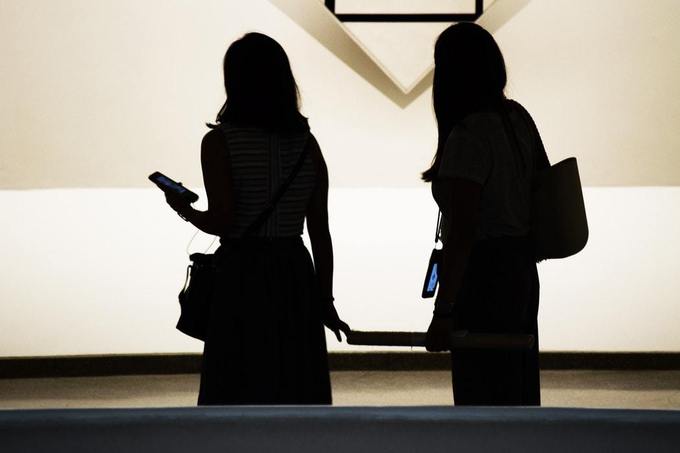 Believe it or not, internships aren't only about learning how to make coffee and photocopying documents. Internships are incredibly valuable for networking, gaining experience, and ultimately helping you to land that dream job in your chosen sector.
Getting on-the-ground experience working for a real business is a vital component of your undergraduate degree at Hult. From working with global companies to start ups, Hult undergrads complete at least one internship and have access to the variety of  internships that Hult sources each year.
We caught up with current and former Hult Undergraduate students Fiona Guxholli and Caroline Voigt to find out about their internship experience at Feral Horses: an online platform allowing users to buy shares of artworks.
---
Tell us a bit about yourself: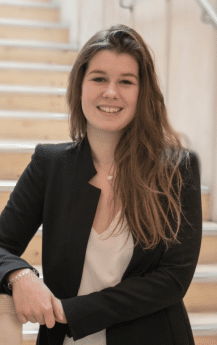 My name is Caroline Voigt. I'm 22 years old and was born and raised in Hamburg, Germany. I came to Hult in the Fall of 2015 and graduated with a major in Management in August 2018.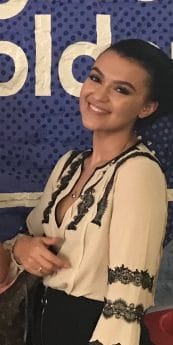 And my name is Fiona Guxholli from Albania. I started my Hult journey in September 2015 in San Francisco. Having spent the first two years of my degree there, I can say I had an amazing experience both academically and culturally.
What was your position at Feral Horses?
Caroline: I worked in Business Development with the focus on attaining partnerships. These partnerships mainly included the creation of synergies with student societies to educate their members about the many opportunities the art market holds for university students.
Fiona: My position was Investor Relations and my responsibilities included contacting and managing relations with possible investors of art, attending various industry-related events and conducting research on different causes throughout the internship.
"Having to experience the dynamics of work in a start up company really appealed to me. The challenge would be greater and I was very excited to have this opportunity."
Why did you choose to do an internship at a start up?
Caroline: During my interview with Eduard, a former Hult student, I quickly realized that Feral Horses posed a unique way to learn about a field I had no prior experience in. The job also sounded very interesting and rewarding.
Fiona: Initially, I was exploring internship positions in bigger corporations in London and other cities in Europe. When I was introduced to Feral Horses, I was impressed by the concept and idea immediately. Having to experience the dynamics of work in a start up company really appealed to me. The challenges would be greater and I was very excited to have this experience.
What surprised you the most about your work experience at Feral Horses?
Caroline: I was most surprised to learn how smoothly the team worked together. Every full-time employee at Feral Horses has a different background. This means that everyone is very well-rounded and uses their individual experiences to contribute to the team and to Feral's overarching mission.
Working at Feral was a constant learning process and reminded me a lot of the group work we do in class at Hult.
Fiona: Overall, the experience I had at Feral Horses was very exciting and interesting. Considering that all my previous internships had been in bigger companies, I was very happy to test myself in a different setting.
What surprised me the most was seeing so many focused and motivated people in the same room working for the same goal.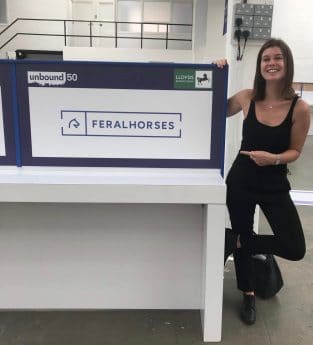 What helped you to prepare for success during the internship and what are you most proud of achieving?
Caroline: Working in Business Development requires you to start conversations with complete strangers and confidently pitch your concept. Hult prepared me for this not only through teaching me the necessary soft skills to effectively communicate, but also by hosting personal Hult networking events.
Fiona: Feral Horses has taught me a lot. Not only did I learn about investor relations and business development, but also about the overall process and effort it takes to run a start up in London.
Hult classes prepared us for teamwork, conflict resolution, cooperation and other useful skills in the workplace. I believe this was crucial for the relationships I created in the office. I'm proud of my entire experience at Feral Horses as I was actively involved and was a part of the decision making process.
"Personally, I can say that I definitely developed more confidence during my internship."
How did you develop personally and professionally throughout the internship? 
Caroline: Personally, I can say that I definitely developed more confidence during my internship. I learned a lot about the famous London start up culture, how to give and incorporate feedback into a daily working routine, and how to establish, calculate, and stick to certain KPIs.
Fiona: The internship experience I had was as challenging as it was interesting and productive. All of us interns were given responsibilities and that made us get more involved with the company mission.
What I personally found a crucial part of my internship was the excellent communication–it made us feel connected to the activity of the company.
Professionally, the experience also taught me how to pitch and communicate with investors. This was something I had never had the chance to do before and Feral Horses helped me get over the initial fear of doing so. Networking and events are a big part of investor relations as you get to meet interesting people from the industry.
Do you have any advice for future interns?
Caroline: My advice for future interns is to always give your best, no matter what you're working on. It will pay off for sure and, at the very least, you'll become a valuable and trusted member of your team.
Fiona: A piece of advice I would have for any future interns is to make the most out of their time at whatever company they find themselves in. Get involved and take on any responsibility you're given–I believe this is the best way to learn and get a true insight into one's field of interest.
---
Curious to find out more about the experiences that await you as a student at Hult's global campuses? Download a brochure.
Hult offers a range of highly skills-focused and employability-driven business school programs including a range of MBA options and a comprehensive one year Masters in International Business. To find out more, take a look at our blog Top tips for landing an internship as an international student. Download a brochure or get in touch today to find out how Hult can help you to learn about the business world, the future, and yourself.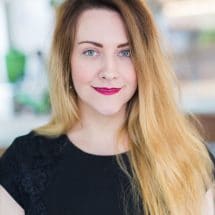 Emily Gaskell
Written by Hult staff blogger Emily Gaskell. Originally from the U.K., Emily has travelled to many countries around the world. She lived and worked in Asia for four years and is now based in London. Her writing focuses on higher education and working overseas.
Related posts