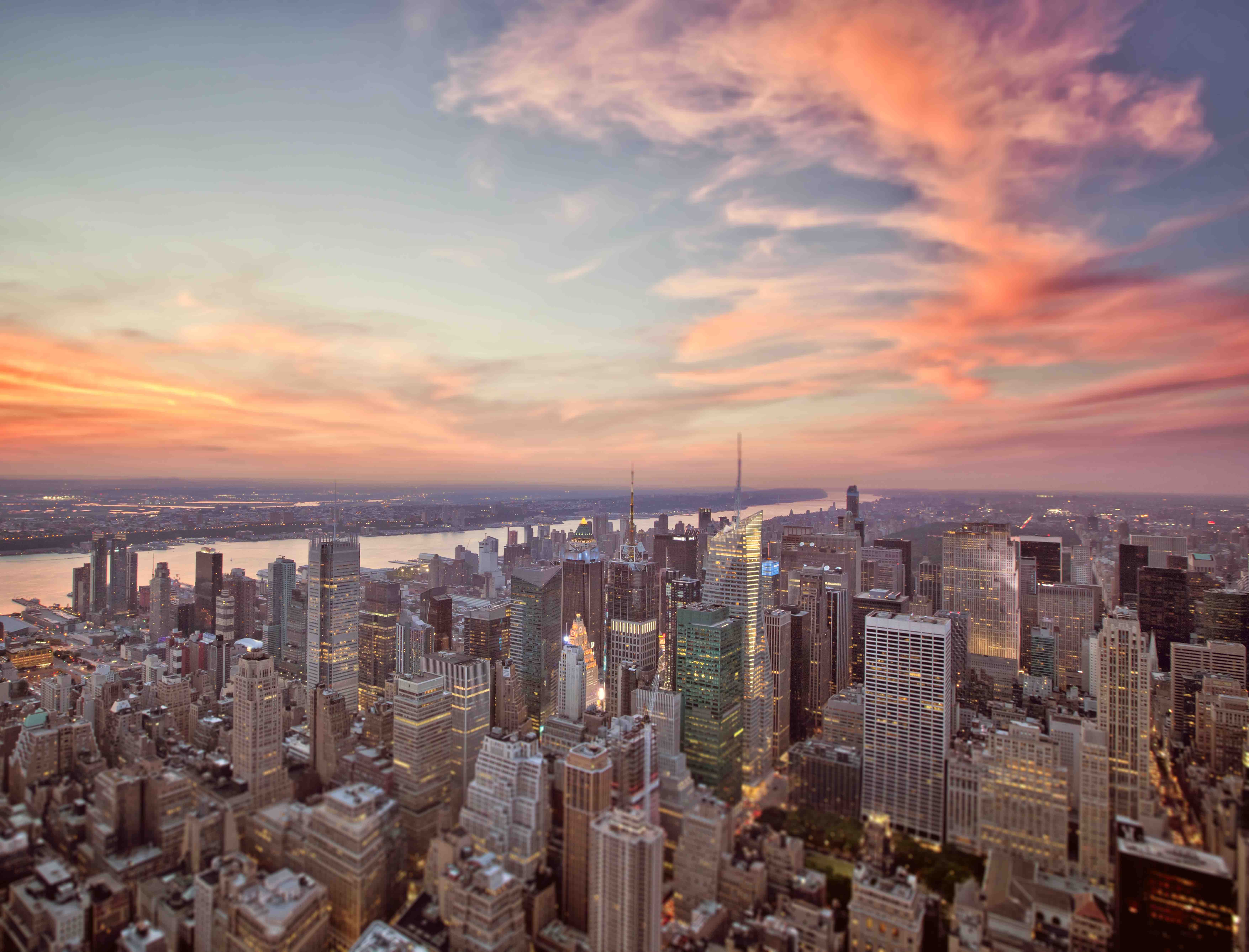 Written by Global Ambassador, Lucy Edosomwan Boston Campus, nn rotation to New York, Class of 2016
Hult International Business School offers its students the opportunity of a lifetime with its rotation program. During this program, students are able to choose 2 of 5 of the university's global locations for cultural immersion and academic study in Modules D and E. With its fast paced learning environment, students are able to engage themselves in new communities, internships, and customized curricula. We also have the opportunity to meet business leaders and alumni through school and hosted events. My rotation experience took me to New York City to study at Hult's summer campus in the Cooper Union building. The building itself is impressed and was constructed by architect Thom Mayne in 2006. The building, a symbol of "powerful architecture that is not afraid to engage it's urban surroundings" reflects the forward-thinking of Hult and the advancement of thought and opportunity it's business students have come to successfully achieve. Here is a little insight in to my experiences in the "big apple."
My Student Experience
When I arrived to New York on the 4-hour bus ride from Boston, the first thing I noticed were the skyscraper buildings that loomed on city dwellers. The buildings could reach anywhere from 600 feet to higher. To put this in perspective, New York has the tallest building in the western hemisphere- the One World Trade Center sitting at 1,776 feet. Not to mention that New York has multiple modes of transport. These include the city taxis, buses, $2 vans, trains and of course general commuting in personal vehicles. This really adds to the hustle and bustle of the city not to mention the cacophony of car horns that says everyone has somewhere to be and in a hurry. The culmination of these things truly make up New York. New York is a make it or break it city and I promptly learned that adaptation must come quickly as well as appreciation if not a tolerance for the diversity of  people and culture. Thankfully, the one-year Hult program already simulates this environment with its global program. When I arrived to New York, I felt as though I left the living room of Hult and entered the backyard of the world. For this, I knew I was starting the biggest adventure yet.
New York has spectacular sights and every borough is completely different. The city welcomes the most eccentric people who proudly express who they are through their dress, their style, their interests, their food, their language and the list goes on. Walking down a block in New York, you can witness a fellow with a spiked green Mohawk all the way down to Wall Street's trim and proper business suit wearing men and women. A train ride in New York's subways is an experience in itself. You could easily reach 3 sub levels or underground rails that will transport you to any corner of the city. After a 30minute to 1.5 hour commute, emerging from the station offers you so many different sights. In Manhattan, you may see beautiful cherry blossom trees coupled with organic health stores, fruit bodegas and sky hugging buildings. In Brooklyn, you may find large parks sprinkled with basketball, tennis courts and dozens of shops selling anything from fresh fish and poultry to electronics. The borough discoveries are endless and you never know where you may end up, but adventure always awaits. As a student here in New York, you will notice that the city is not short of entertainment. When rotating here, consider the things that most interest you and be sure to jump in to the activity because you can find anything to do here from museums, dance classes, shopping, Broadway shows and the list goes on. For example, I just booked my tickets to the Tonight Show with South African comedian Trevor Noah! 
The academic experience
The courses in NYC have been amazing so far. Through the program you are able to choose your electives. Amongst many great selections, I chose to participate in Return Driven Strategy taught by Professor Joel Litman and Marketing Solutions taught by Professor Steve Hurley. Both classes were taught over a 4-day period. It was quite intense, but rewarding and and memorable. My favorite class so far from Module D and I will venture to say through the entire program was Return Driven Strategy. You know how they say a teacher can make you fall in love with a subject? That is exactly what I experienced here. The content was high-level and even brushed on topics of finance and supply chain management. Professor Litman teaches the course in a learn and immediately apply fashion. The course is full of team work, presentations and quizzes that are not meant to punish you if you didn't read the material but rather to harden the concepts you have learned and giving you unique ways to apply them. This course definitely steps away from the typical learn for the exam approach. It takes a learn for life approach.
Module E course included Global Strategic Valuation, a follow up from Return Driven Strategy and also taught by Prof. Litman; Change Management taught by Ashridge Professor Jean Vanhoegaerden and lastly Supply Chain Management and Logistics taught by Dr. Omar Romero Hernandez. These courses begin next week but I will be sure to give a follow-up on how they were. And you know friends, just like that, it's 6 more weeks to graduation! It happened so quickly. Wish us luck on this final hour and prepare for your own journey!
Since I have been here, I must say that the cultural immersion goes beyond the classroom. New York is known as the immigrant nation. Lady Liberty, the historical monument gifted from France, holds the "lamp beside the golden door" of opportunity welcoming nationals from all over the globe. As an American student with roots in Nigeria, New York truly lives up to the saying "you either love it or you hate it." What I have discovered is that the love for the city only comes from those who work hard and put their best foot forward.
Hult offers a range of highly skills-focused and employability-driven business school programs including a range of MBA options and a comprehensive one year Masters in International Business. To find out more, take a look at our blog From NYC to NGO: Around the world with a Hult MBA. Download a brochure or get in touch today to find out how Hult can help you to learn about the business world, the future, and yourself.
Related posts