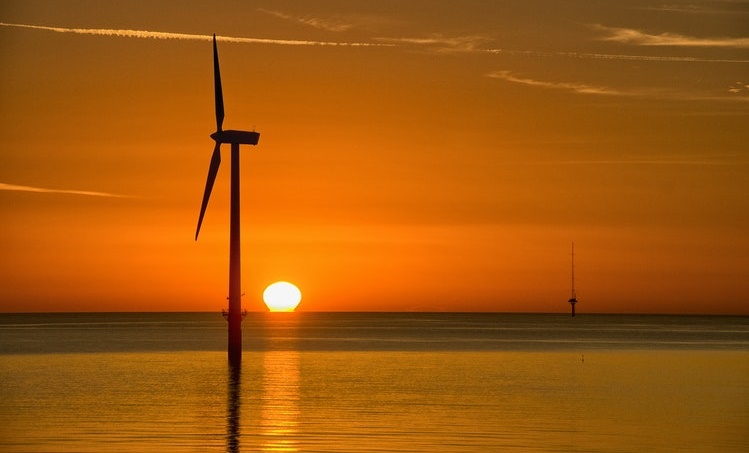 Energy production and use is the largest source of global greenhouse gas emissions due to the continued extraction of fossil fuels. But renewable "clean" energy sources provide little to no greenhouse gas emissions. They also bring none of the negative health impacts associated with coal and gas plants, such as breathing and heart problems, cancer, and neurological damage. And with the United Nations acknowledging that climate catastrophe is now inevitable – massive changes to business as usual are desperately needed in order to limit the impending devastation we face.
Fossil fuels explained
Miami, Osaka, and Rio are literally going under
Switching to and optimizing renewable energy is a no-brainer and a crucial step in the battle to minimize global warming and climate change. But with the global rise of populism and world leaders' refusal to act, our chances of avoiding disaster may seem weaker than ever. Unsurprisingly, the countries with the most developed infrastructure and capabilities to harness renewable energy will be the global leaders of the future.
China on target to become renewable energy superpower
Faced with the facts, it's easy to lose hope. But many at Hult International Business School are determined to see this as an opportunity for meaningful change. People choose Hult because they want to challenge the status quo and the "business as usual" mentality. As one of the first business schools to sign up to the United Nations' Principles of Responsible Management Education (PRME), and the birthplace of the Hult Prize, sustainability has always been close to our hearts. Here is a quick look at a few of the amazing things our people are doing in the field of renewable energy.
Students on a mission
Hult Executive MBA student Abdullah Al-Mansoob passionately believes in a better future. Already a successful entrepreneur after founding a customized hardware business, Abdullah came to Hult to realize his dream of building the world's smartest clean energy exchange. And so Genr8 was born – a decentralized peer-to-peer energy exchange platform. Specifically for renewable energy systems such as solar, water, and wind, and transforming the energy sector with blockchain technology along the way.
"I'm Canadian but originally from Yemen," says Abdullah "I visited Yemen in 2016 and was really surprised as our flight came in to land – it was just solar panels as far as the eye could see. There had been no diesel or gas coming into the country for over a year. This was their method of survival." This sparked Abdullah's interest and led him to start thinking about bringing all the renewables under one roof.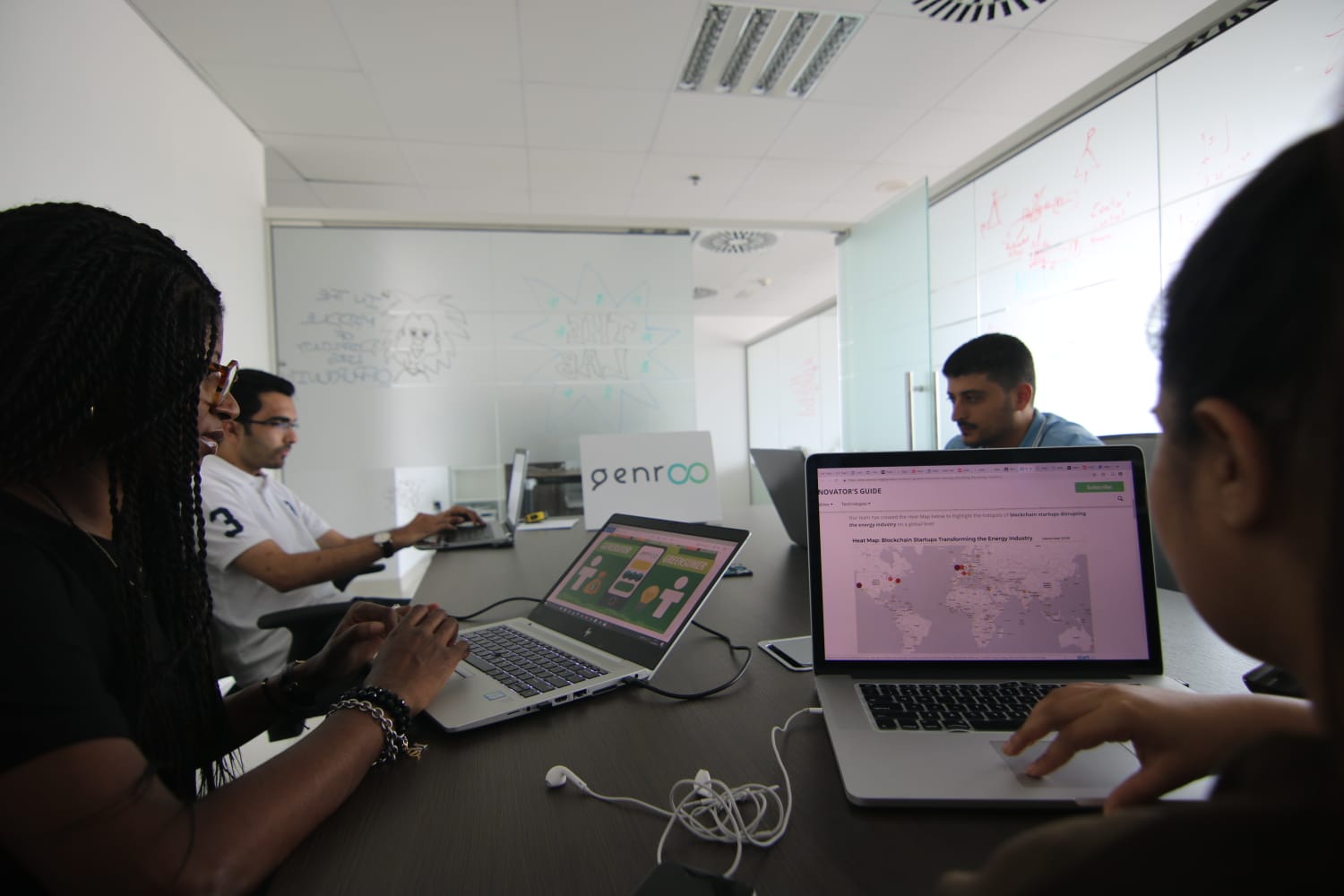 A happy coincidence
"One of my reasons for coming to Hult was to take this idea to the Hult Prize." Abdullah continues "And that year [2018] they announced that the challenge was renewables – everything was falling into place."
Abdullah was introduced to classmate and fellow Genr8 team member Aitor Aguirregabiria. "He is a remarkable, super smart and humble person. He was working at the Mohammed Bin Rashid Solar Park in Dubai (the biggest in the world) and had heaps of experience. I'd been following blockchain since about 2012. I love the transparency of the technology. And how you can cut out the middle man and create a fraudulent-free way of seeing and spending information. He understood energy, I understood blockchain, and we knew we could work together. Then Aitor introduced me to classmate Mathapelo Mzizi (working in Marketing at Ericsson.) Mathapelo is talented in her field and could make our offering appealing. We knew we had a great team to enter the Hult Prize and take Genr8 to the next level."
A steep learning curve
"We spent literally all our time preparing. We won the first round and this paved the way to more interest and more success. I learned to be really persistent but to balance this with flexibility. And Hult has been so supportive the whole way through. Everything here is so practical – I've used every course and every assignment to create a plan to further the business."
Genr8 explained
A peer-to-peer energy exchange promoting clean energy neutrality in deregulated electricity markets around the globe. Simply put, Genr8's app allows you to buy or transfer energy instantly at the tap of a button. This platform does not only empower users to earn incentives for being green but also builds a community where green energy users can interact with each other.
Hult Prize opens doors
Abdullah says that the special thing about the Hult Prize is the gathering of like-minded people working together on an important goal. "It is a very humbling experience. To see so many committed and passionate people connecting to work towards a better world. It's not so much a competition but more a gathering of great ideas. And the Hult Prize enables those ideas to gain ground. The accumulation of all of them together is actually where the real change happens.
Hult Prize gave us credibility on top of the practical experience, and after the first round, we had a lot of keen investors.
We rejected around $500,000 USD from one of the biggest blockchain providers because we fundamentally disagreed with their blockchain consensus protocol – it's bad for the environment. Due to my past business ventures, I am able to ensure that our principles can take priority. Money is secondary."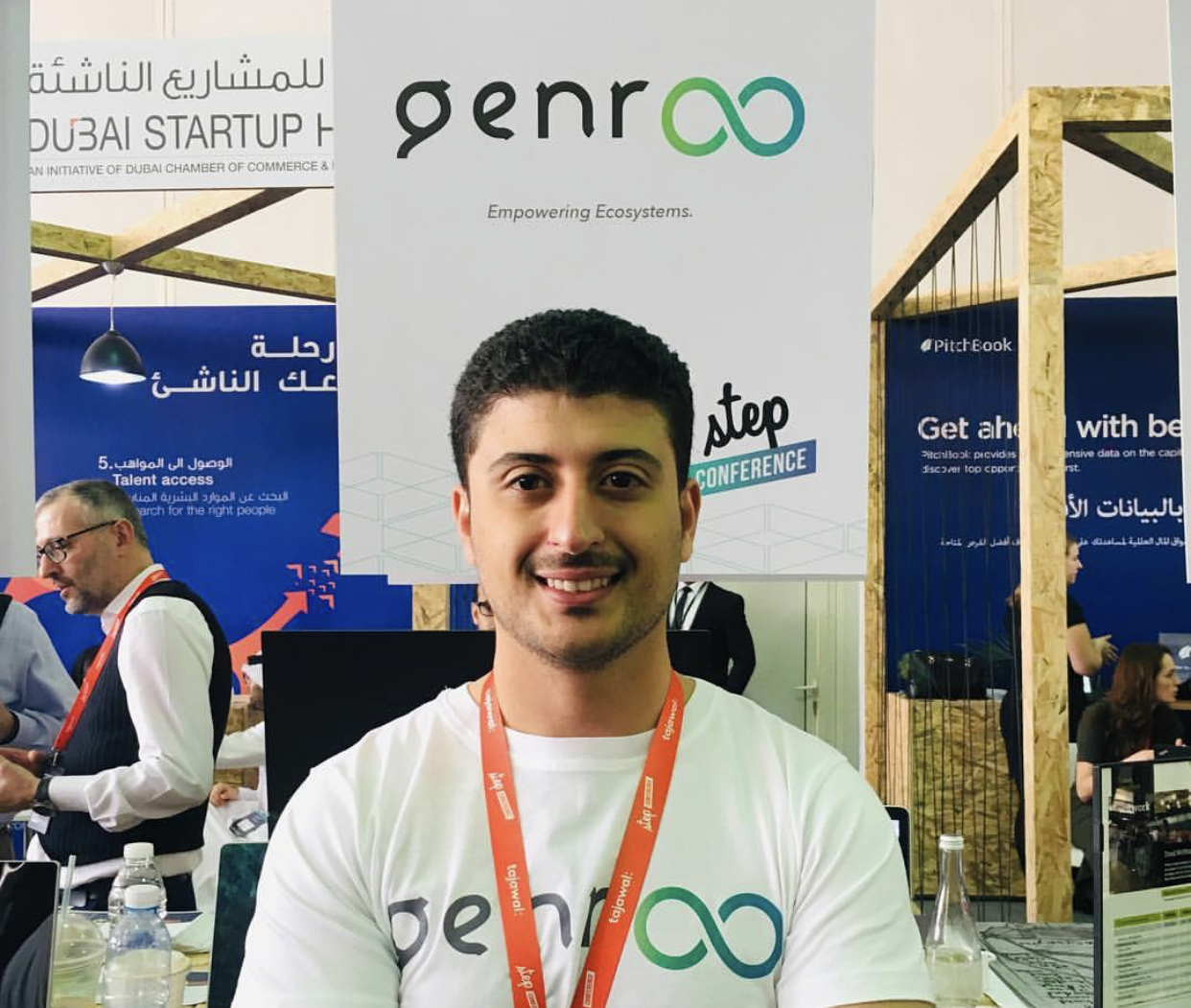 A bright future
Abdullah is optimistic about our future. "I'm really excited about solving these important issues. I see the future now as more and more people understanding the various issues that we have. It's increasing in the public consciousness and more resources are becoming available. I'm passionate about tackling these pressing problems and about everyone coming together to solve them.
Once Genr8 needs less of me I'm going to turn my attention to water – maximizing its recirculation and minimizing waste. I believe wars of the future will be fought over water rather than oil. It's ok if it's not me who solves it but I feel there should be a lot more entrepreneurs working on this issue."
Professors with a vision
Omar Romero-Hernandez
Hult Professor of Operations Management & Sustainability for the Global One-Year MBA and Master of International Business programs at Hult's San Francisco campus. Omar Romero-Hernandez is on a mission to transform his home country of Mexico. One of his focuses is to help Mexico transition to a low carbon economy. Read the full article about how Omar is transforming communities here.
In his research and subsequent book, Renewable Energy in Mexico: Policy and Technologies for a Sustainable Future (2013,) Omar and his co-authors analyze the real potential that exists in Mexico for the renewable energy sector. Their aim is to inspire greater social and economic investment in the sector.
To date, Omar has presented his findings and recommendations at the Mexican Congress for its members, as well as the President of the Energy Commission. He joins seminars and events, including the North American Carbon Price Roundtable. This summit brought together government officials, corporate executives, and policy experts from Canada, Mexico, and the United States. They discussed how the three countries can integrate climate change policy and move toward a common carbon price for the North American continent.
Matt Gitsham
Hult Undergraduate, MBA and Executive faculty Professor Matt Gitsham, Director of the Ashridge Center for Business and Sustainability at Hult International Business School, has worked tirelessly on business and sustainable development for over a decade. His research has featured in the Economist, the FT, and the Harvard Business Review.
Here, he explains how Hult's Ashridge campus has reduced its carbon footprint, including its switch to renewable electricity.
Joanne Lawrence
Joanne Lawrence, Hult MBA, Executive MBA, and Masters in International Business Professor of Business & Global Society, who was named one of Britain's Top 20 Corporate Women by The Sunday Times, recently won the Case Centre's 2018 Best Case Award in the Ethics and Sustainability category for "Sustainability as Opportunity: Unilever's Sustainable Living Plan." This ambitious strategy aims to cut their environmental impact in half by 2030, primarily by sourcing all energy and electricity renewably.
Competition with ambition – the 2018 Hult Prize finalists
Last year's call to action was to "Harness the power of energy."
Watch President Bill Clinton throwing down the gauntlet for Hult Prize 2018
Semi-finalists spent the summer at an Accelerator on Hult's Ashridge campus just outside London (AKA "The Castle" for its royal history.) See the incredible business models proposed by student teams in their bid to tackle climate change here:
Catch the highlights from the 2018 Hult Prize Finals in New York City 
Wind of change
As Abdullah noted in our conversation, many people see renewable energy as something sophisticated and futuristic. But actually, it is the most basic of principles. We've been using windmills and watermills for hundreds of years. We've harnessed solar energy for thousands of years for its heating and drying properties. The scope of renewable energy is actually limitless. But its development and optimization will need to be prioritized over fossil fuel extraction.
_____________________________________________________________
Ready to take on the future with Hult? Then download a Hult brochure now.
Read Professor Omar Romero-Hernandez's book
Watch this video about Hult's commitment to the United Nations' Principles of Responsible Management Education and how this enters the classroom
Interview with Professor Joanne Lawrence here
Meet Greta Thundberg, the Swedish teenager holding MPs to account for global inaction

Mel Cloney
Mel is a staff blogger working in London, and is passionate about the Hult journey. Her writing focuses on faculty, academics, and student and alumni experiences. She's a food, scuba, and running junkie with a penchant for all things French.
Related posts