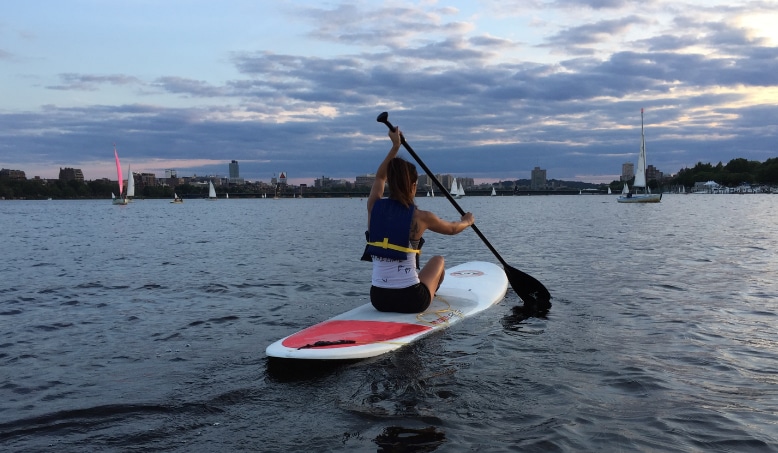 Proper leadership isn't easy. It takes a strong-minded person to be a good leader—someone who is able to inspire and empower those around them, while also standing strong on their morals and values.
As a young girl, I was fortunate to have parents who represented what leadership is to me, creating an innate desire to do the same for others. I knew that I wanted to make a positive impact in whatever I chose to pursue, creating opportunities for those that didn't have the same resources as me.
From New Delhi to Houston: My journey
My childhood started in the heart of New Delhi, India, exposing me to the core of my cultural roots. I witnessed a beautiful country and its colorful culture, but on the other hand, I was also exposed to India's extreme poverty.
Children of a similar age didn't have a chance to have an education, let alone clean water to drink.
Growing up, the healthcare industry appealed the most to me, leading to the beginning of my college career in pursuit of a Kinesiology/Biology degree. I would often be asked, "Why pursue healthcare?" And my response would always be, "Because that's the best way to help people!"
Little did I realize at the time, that you are able to leave a positive imprint on society no matter what field you choose to pursue. Eventually, my family made a monumental move across the globe all the way to Texas, completely altering what we thought our future would be.
Eventually, my family made a monumental move across the globe all the way to Texas, completely altering what we thought our future would be.
A New Chapter: Heading to Hult across the pond
Once I graduated with my bachelors, I made a spontaneous move to Boston, hoping to open new doors of opportunity while also escaping my comfort zone. I will never forget the conversation I had with a friend a week prior to my move, THE conversation that instigated me into my decision; "I can see you moving out of here, just leaving for a place like Boston or something!"
A bit unbelievable to look back at that this remark, knowing it was monumental in changing my career path, leading me to one of the greatest cities where I achieved an MBA at Hult International Business School.
I was first introduced to the idea of doing an MBA at Hult University while living in Boston, and I had no idea how much my life was going to change for the better. I had been working in a sales/recruitment role for four years prior, feeling professionally stagnant, while also aspiring to create something astounding from my own vision and creativity. While the company I worked at the time shared the core values I aspire to promote, I still felt that I had much growth and development left to achieve in order to reach the role I desired.
After being accepted to Hult, I trekked across the pond to London, feeling optimistic that I finally had an outlet for all the ideas and energy stored in me. This was finally a chance to seize opportunities, while also embracing the beautiful British culture.
At Hult, I quickly became acquainted with hundreds of fascinating and brilliant students that had a similar mindset to mine. I met lawyers, business owners, NGO activists—the list goes on.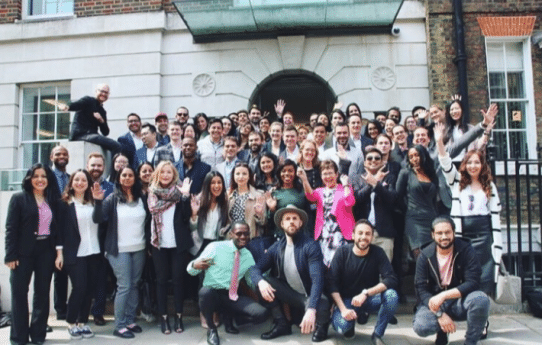 So many of my peers shared stories of how they had created organizations, built businesses, and volunteered their time to help those less fortunate. And then it hit me: there is never a "right" time to get started on your goals, and it was finally time to be true to mine.
"I quickly became acquainted with  hundreds of fascinating and brilliant students. I met lawyers, business owners, NGO activists—the list goes on."
A year of growth and change
Going through the MBA program, I wasn't able to see self-growth on a day-to-day basis but looking back on it now, it's apparent how much I have changed. I am able to see substantial development in my leadership skills, emotional intelligence, and cultural awareness, while also the enhancement in my knowledge of core business concepts.
The moment I stepped out of my comfort zone, I began to recognize that failure is a part of life that helps enrich the progress you're capable of making. So, don't bury yourself in your failures, let them inspire you. Give them purpose.
"Going through the MBA program, I wasn't able to see self-growth on a day-to-day basis. But now, looking back, its apparent how much I have changed."
A highlight of my year was working with a team of classmates on a challenge to develop our own business concept. My team and I created a business model that used real estate to help displaced people in post-crisis areas, while also creating social development programs to help impact the cycle of poverty.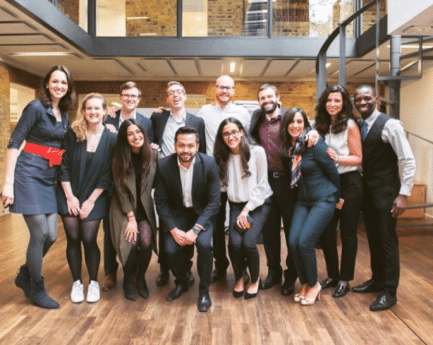 Never in a million years could I have imagined meeting people that shared the same passion for helping the less fortunate, yet I did through Hult. We knew that it is our responsibility to leave a positive imprint for the next generation and that we are able to create a stronger impact when combining our vision together.
Reflecting on my year at Hult has already given me nostalgia, as it was truly one of the best and most memorable years of my life. I can't say that I made friends this year, but more so that I gained a new family that lives across the globe, and I hold that to the uttermost value. I am eternally grateful for the unconditional support of my family, friends, professors, and peers have given me; Now, I thank Hult for creating a new inspiring beginning for me.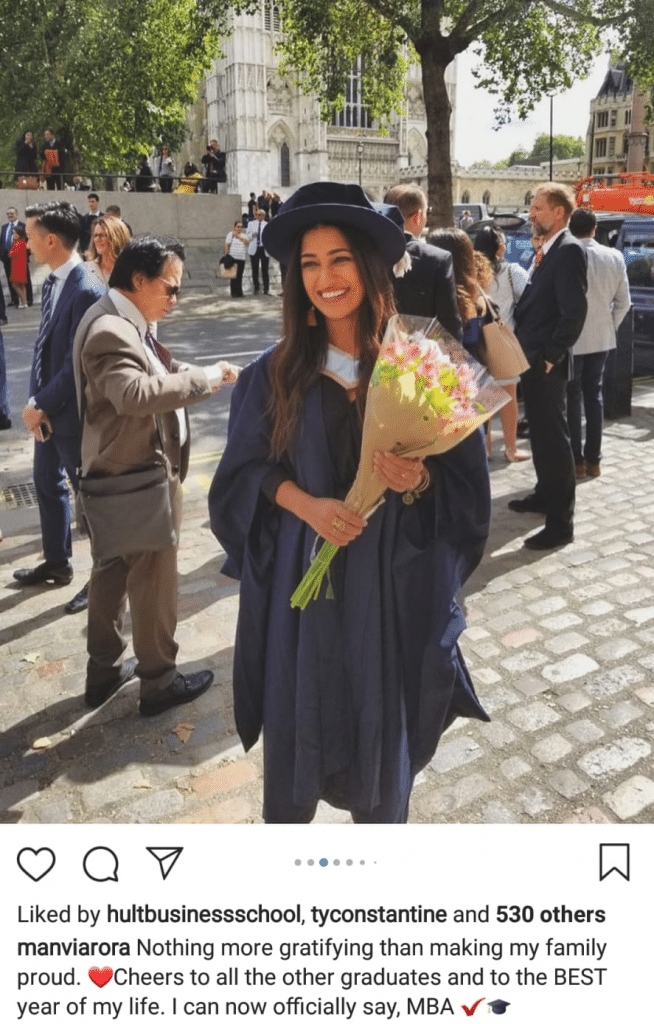 ---
To learn about the experience that awaits you as a Hult student, download a brochure. 
Grow your leadership capabilities with an MBA in international business at Hult. To learn more, take a look at our blog What does an MBA offer that life experience can't? or give your career a boost with our Masters in International Business. Download a brochure or get in touch today to find out how Hult can help you to learn about the business world, the future, and yourself.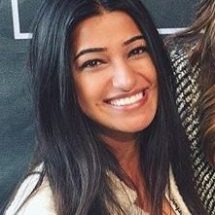 Manvi Arora
Manvi is a Hult MBA Class of 2018 graduate. Elected as the class representative for her MBA graduating class, throughout her year, she was very involved in the spearheading events on campus. Prior to Hult, Manvi previously worked at Education First and within the healthcare industry.
Related posts