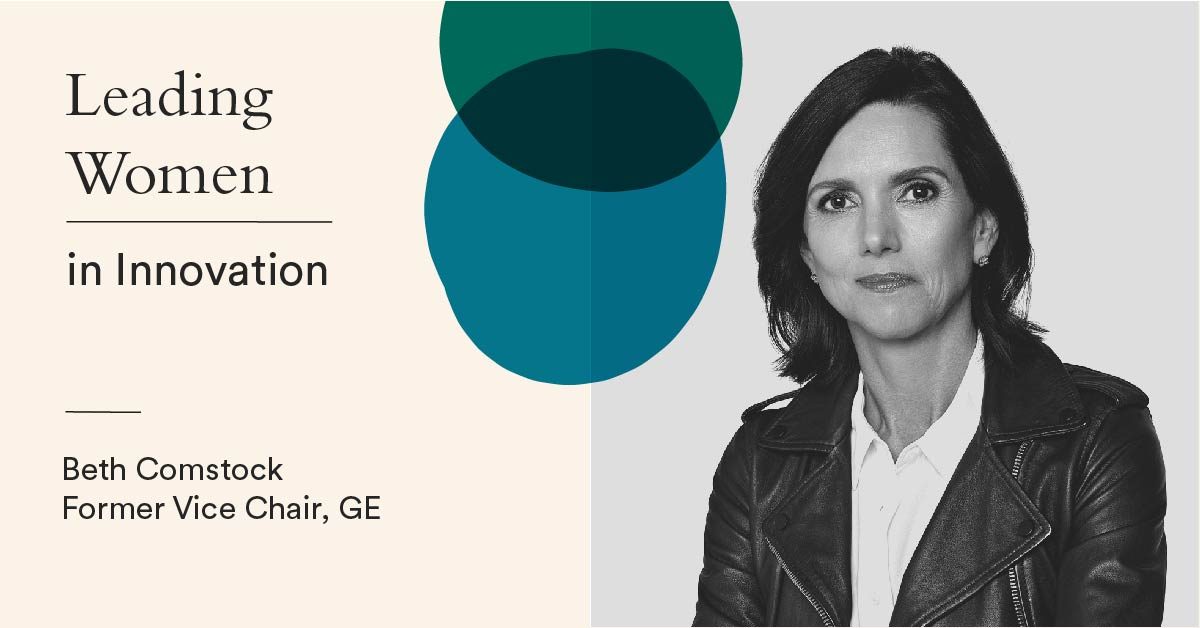 Beth Comstock spent nearly 30 years at General Electric and NBC Universal as Chief Marketing Officer, disrupting the status quo in these two intertwined corporations. During her tenure, she championed GE's transformation into clean energy and spearheaded the creation of Hulu long before ''video streaming'' became a household term. Last year, Comstock retired as Vice Chair of GE and has written a new book on innovation called Imagine It Forward. Here are key insights from my interview with Comstock.
Q:   You worked on this book for about four years. Why was it so important for you to get these ideas on paper and in a book?
Comstock: For a couple of reasons. One, I wanted to chronicle the change maker and innovator's path in an organization. There's a lot of struggle and hard work and some joy that comes with it. I felt it was necessary to chronicle it. There are a lot of books about change but few from the practitioner's perspective. The second reason is in the course of my career, I saw people in mid and early career who were looking for some encouragement and lessons learned. Some way to say 'Keep going' or 'Can I try this a different way?' Given my range of experience, I thought I might have some insight and encouragement to offer.
"Gatekeepers in organizations are the ones who don't like new ideas. They don't like imaginative thinking."
Q: There's often a certain thickness of bureaucracy in corporations. You make a distinction between Goalkeepers vs Gatekeepers. Can you flesh out what that tension is and what your advice is to someone trying to get past the gatekeeper?
Comstock: Gatekeepers in organizations are the ones who don't like new ideas. They don't like imaginative thinking. Sometimes they're afraid of change; they hang on to what little control they have. They're the ones who are constantly saying, "No you can't do that." So I learned, in the course of my career, that gatekeepers could define me or I could find a way to work around that. I had to develop a bit of resilience and persistence that when I hear 'No' the first time, I take it as an invitation to say 'Not yet.' So to me, it was a bit of a challenge to say 'No is Not Yet.' Let me come back again and see if there's a different way to try it. Could I take some feedback and refine my idea? Or bring more people with me who had a similar point of view?
Listen to Comstock tell a story of "No=Not Yet" when she was at NBC 
Q: You talk about sparks in your book. In essence, a spark is someone who comes in from the outside to shake things up. One anecdote is about Jason Kilar who you brought into NBC in 2007 to create Hulu. He broke all the rules. How do you convince corporate executives to let a spark do their own thing?
Beth: First, I would start out by defining a spark as someone who's a "provocateur." They're sparking a new perspective… They're kind of disrupting the way things have always been. And Jason Kilar served that for NBC and FOX. The two companies at the time were struggling to find their way in the digitization of media. YouTube had come onto the scene. Both Fox and we at NBC had not had success in some of the acquisitions we had done in Digital. So we decided we needed to seed a challenger brand – a new business that would embrace video streaming on the internet.
We decided we needed to set it up outside the mothership, that it couldn't be run by somebody inside our existing company… We hired Jason. He had the freedom to take things the company had developed or reject them. For example, we had spent $5 million – which was a lot back then – for a video player and it was not a good user experience. But we said, "Hey Jason, we've invested all this money and you can take this video player and put it in Hulu." He said, "No – that thing looks like Tokyo lit up at night. It's a horrible experience. I'm going to spend a lot less money and come up with a much better experience."
And it required someone like me and my colleagues to be a bit of a champion for that. You know, it would've been so easy for Finance to say, "No, he must take that. We're going to have to write that off if he doesn't. But we had to say," No, it's not the right thing to do."
So you need to set up the mechanisms. 1) You need to find people who are good at challenging. 2) You need to set up the mechanisms that allow them the freedom to do it. You really have to have the commitment to see it through.
"Look, I failed big and small. I've written off businesses to the tune of tens if not 100 million dollars."
Q: What do you see as some of your failures and what kind of value did you take from them?
Comstock: Failure is one of the hardest things in business because no one likes to fail. We actually believe we can often just keep repeating the same things and never have to fail which is magical thinking. Look, I failed big and small. I've written off businesses to the tune of tens if not 100 million dollars. I was talking earlier about Hulu. We had acquired a women's online community [iVillage] prior to Hulu and it just didn't thrive… Had we not gone through iVillage, I'm not sure we would've had as much confidence as we did to seed Hulu. Had FOX not failed with MySpace, they might not have been to make it right with Hulu. Often we forget about failure as the path to what works.
Listen to Comstock talk about using failure as a building block to success.
Q: How critical has it been to have other women behind you and is there one in particular who helped you along the way?
Comstock: I've been fortunate to have a lot of great women colleagues who helped me. One of my early bosses was a woman. She was a very good coach and would always give me feedback that I didn't want to hear. I hear her voice in my head a lot even now 30 years later. I have been fortunate to work with some great women. That being said, you'll see in my book, I worked mostly with men because most of my journey was in more male-dominated companies.
"We can't keep leading the same way in a world where the challenges are new."
At the end of the day, women have to help women. Just as men have to help men. We have to fight for difference. I can make a good business case for difference. Difference gives you different perspectives. It opens up to new ways of seeing things. I firmly believe innovation happens from difference. So if you want to be a more inventive company, why wouldn't you open yourself up to different perspectives and different people? That means women and people with different global experiences. Even the difference in being an introvert or an extrovert. It's about bringing in different mindsets. I think it's about time. We can't keep leading the same way in a world where the challenges are new.
---
Listen to Comstock answer these questions from Hult students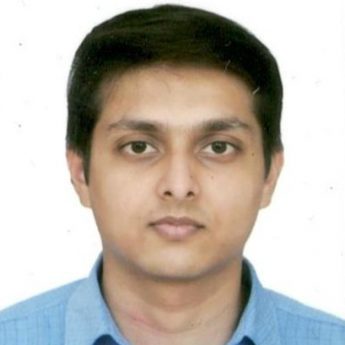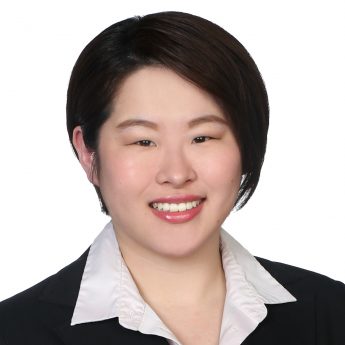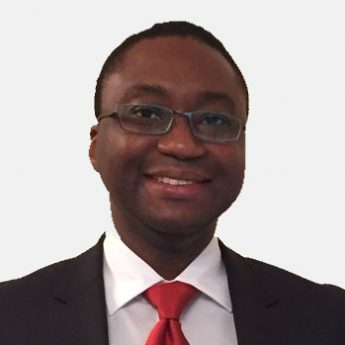 Markesh asks: Regarding The Nike Pro Hijab, the recent innovation by Nike. These days where in some countries like France and Austria, there's a national ban on wearing veils in public places and partial ban in most of Europe; what are your views towards the success of this product in this uncertain controversial market?
Yu asks: To overcome our fear of uncertainty, international travel would be another action we can take not only for change, but also for better understanding of today's world. Which city/country/region would you like to visit the most at this moment and why?
Akinsola asks: What is your advice to aspiring leaders on how to influence external stakeholders to buy in to major changes not beneficial to any of those external parties?
---
Q: As you look around at innovation today, what sectors pique your interest?
Beth: I am always a discoverer. "Make room for discovery" is one of my mantras. You constantly have to discover what's next and new. From an industry kind of business perspective, I'm really intrigued about the intersection of agriculture and technology. I see a lot of data coming into agriculture. It's one of the most important industries for now and in the future because it's how we feed ourselves. It starts to become health and nutrition. I think because of the distributed nature of agriculture and the distributed nature of technology, you're able to see more innovation happening in crops in Africa, crops in Iowa, crops in China. You don't all have to be in Silicon Valley to make this technology. You shouldn't be to make some of this technology happen. I'm intrigued about that.
Q: What kind of innovation are you seeing in Africa?
Beth: The ability to take data and see which seeds and which crops are going to grow better and which fields [are better] based on individual microclimates. I'm seeing interesting financial business models come about where insurance companies starting to offer crop insurance to small farmers who otherwise wouldn't because now they have the data and history. So once some of these things start to happen, all kind of new innovations come on top. We're already aware of the financial service innovation that's happened in Africa through mobile phones. That creates all kinds of new opportunities that people like insurance and agriculture companies can start to tag onto.
---
Challenge the status quo and push the boundaries of innovation at Hult International Business School

Like game changers? Break the mould in the business world with a Masters in Disruptive Innovation from Hult. To learn more, take a look at our blog Preparing for your future in a world of disruptive technology, or explore overall business challenges with a Masters in International Business instead. Download a brochure or get in touch today to find out how Hult can help you to find out everything about the business world, the future, and yourself.

Pauline Chiou
Pauline Chiou is a contributing writer for Hult International Business School. She currently covers global business, news, and politics for CNN International as a freelance journalist based in New York. She spent nine years in Asia as an anchor for CNN in Hong Kong and CNBC in Singapore. Follow Pauline on Twitter @PaulineChiou.
Related posts