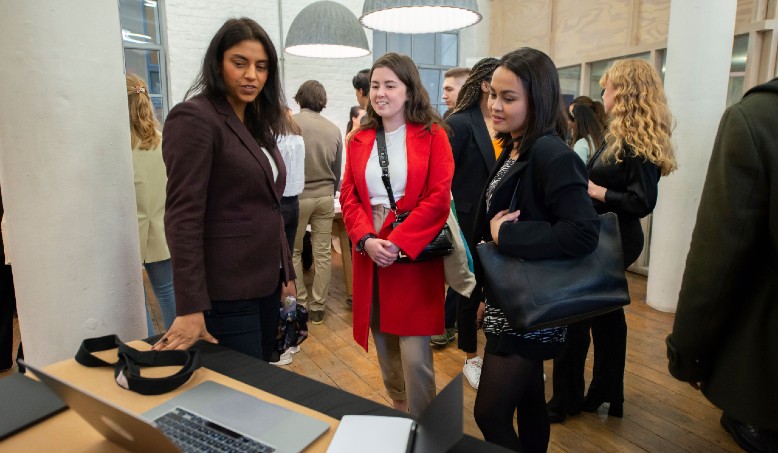 Students walk through Hult's doors with many different goals in mind. Something they all have in common? They're all here to forge the best careers possible for themselves. (Spoiler alert: This doesn't end at graduation—that's just when things start to get interesting!) So, naturally, career support is one of the most crucial aspects of the Hult journey. Each campus has a dedicated team of career experts, passionate about equipping every student with the tools and mindset to get out there and pursue what they love, for life.
We recently sprung up at Hult London to see what goes on at a Career Connections Forum. This is a big event on the Hult calendar. It's a chance for our students to connect in person with many top employers in one day. It's also an opportunity for them to really bring their A-game and put all their newly honed networking skills and professional tools into practice. We witnessed a buzzing day of networking, with hiring companies from a wide range of industries, students galore, and even alumni returning for fresh connections. Read on for a few stories we picked up from the day.
Shreeya Sharma, Master's in International Business Class of 2022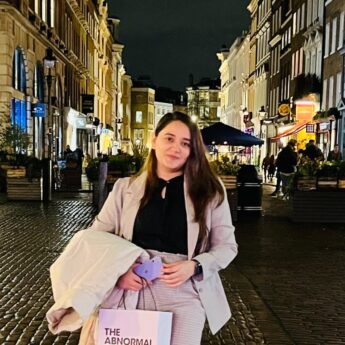 "I was surprised by the breadth of companies attending the Career Connections Forum. There were so many different industries represented, from financial services to blockchain to healthcare. I homed in on the healthcare companies because I want to launch my own startup in that area after graduation. I had a good talk with a healthcare tech startup—the exact space I want to be in. So, I'm interested to see what happens there.
The mock interviews and detailed preparation we had from our careers advisors in the weeks and months beforehand were very useful and meant that I could go in feeling confident, with a plan. My career advisor, Janice, is like a career coach, or even a life coach! I can go to her with anything and everything and she always takes time to help me. In fact, that can be said for all the staff on campus—everyone is so open and friendly. My peers and I agree we have always felt cared for at Hult, ever since we first picked up the phone and met our enrollment advisors."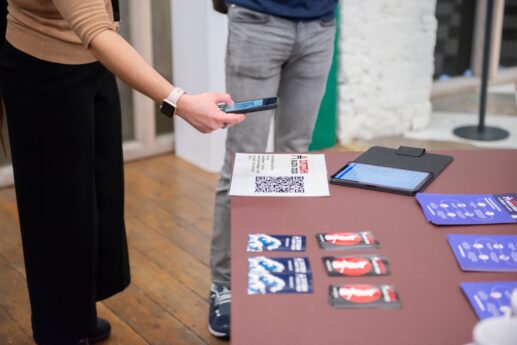 Pratibha Reddy Kalluri, Master's in International Business Class of 2022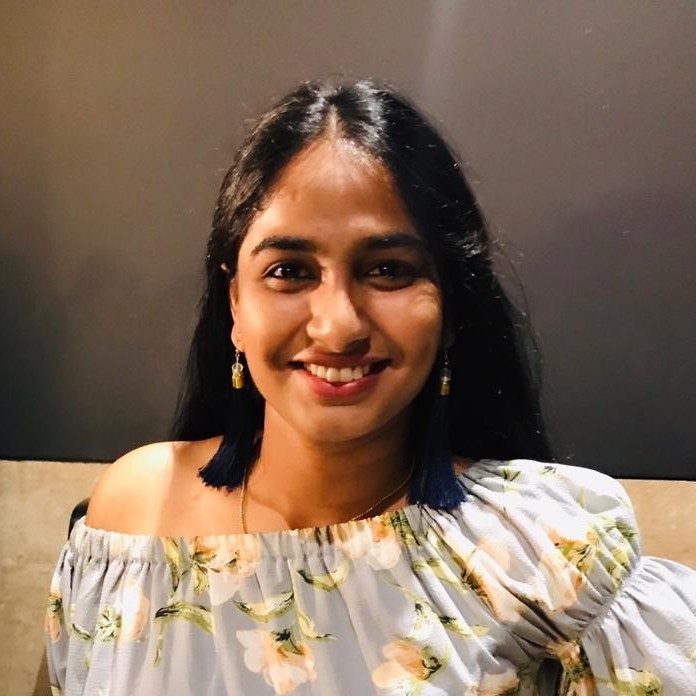 "I've been working with the careers team since day one at Hult. Everything from curating my resume, cover letters, and LinkedIn profile to discussions around my strengths and weaknesses and really getting to the bottom of what I want to do and where I thrive. Defining a roadmap, applying useful techniques—there are so many tools and resources available to us. One of the best parts about the careers team at Hult is that they give you opportunities. For example, the emails we get that keep us up to date regarding specific job vacancies applicable to our search, and the various job platforms we have, such as "Get Highered" and "Handshake." We've had a few career events in the past few months. And there have been alumni events on campus too that we've joined. And then of course there is the career forum.
How did you prepare for the career forum?
Every Tuesday, for about six weeks before the fair, the careers team would sit in the social area on the fourth floor of campus to make sure that whatever questions we had, or whatever doubts we might have regarding our resume for example, we were still ready to get out there and network. Anything that relates to how we're supposed to get a job, basically! So, we would join them, ask questions, even if they seemed like silly questions: How am I supposed to address the person who's there handling the company? What sort of questions should I be asking the company representatives? Whatever is on your mind.
Working with the careers team is so personalized, it's really great. They remember each one of us. They know what we are trying to pursue. So, the feedback we get is very tailored and very constructive and that is why I now have a clear picture of what I want to do in the future."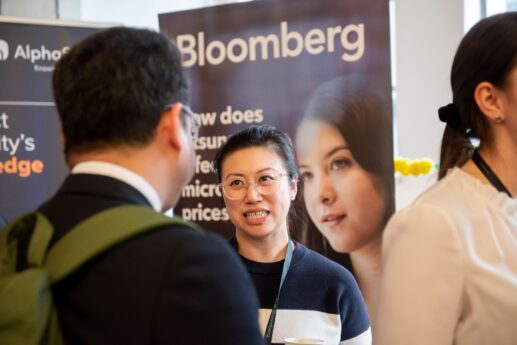 Shanice Daeche, CMO, Florence
"We attended the careers fair as we are experiencing hyper scaleup and preparing to take our business international, what better way for us to find future talent than Hult grads.
The Hult students that attended were engaging, confident, and had clearly done their research on our company. We really enjoyed meeting diverse candidates from all over the world, with various professional backgrounds, in particular the MBA hour. I love talking about our mission, and seeing so much of that resonate with Hult students was really empowering.
My advice? Don't overlook the power of a network. You never know when you are going to meet your next employer, employee, or business partner. And if you want to stand out, take every opportunity that comes your way—internships, practical projects with clients. Real-world experience wins every time.

We share all of our new roles with Hult's career team, and we'll be back next year!"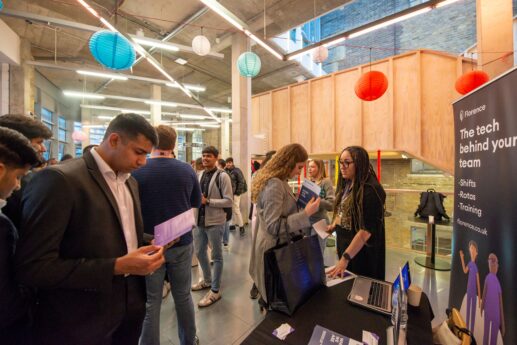 Anupam Mishra, Executive MBA Class of 2019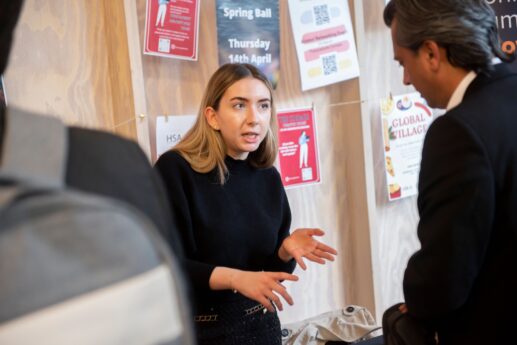 I came back to the career forum as an alumni because it's a great event and I'm always expanding my network. I've already made some promising new connections.
My industry, airport retail, was totally devastated by the Covid-19 pandemic. But thanks to my MBA, and what I'd learned about adaptability, flexibility, and operating in a VUCA world, I was able to pivot my consultancy and keep my company relevant.
My advice for future Hult students? Connect, connect, connect! Before you even arrive to Hult, you can start reaching out to alumni via social media. Read their personal experiences and success stories. Be very focused regarding the sector you're coming from, the sector you want to go to if you're looking to pivot. if you really want to get insights, if you want to learn from people, the key is to expand your network. And at Hult, that takes on a global aspect and can really shape your career.
I still speak with members of my Hult cohort virtually every day. Our Whatsapp groups are still going, our networks are still buzzing. We have regular events, webinars, Zoom meetings. The knowledge and experience you tap into as part of the Hult community—it's an incredible resource for life.
Katharine Boshkoff, Vice President of Global Career Development at Hult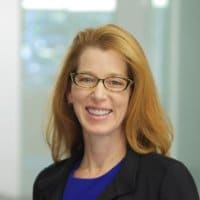 Katharine is a former strategy consultant and professor who has coached thousands of students to find career success in global markets:
"At Hult, we are experts in helping international students find international jobs. This is important, because although our students come from all over the world—over 150 nationalities—they share the same goal: to make a change in their lives. And we are so proud to say: they do make that change. Last year, 100% of our master's and MBA graduates changed either their role, industry, or location."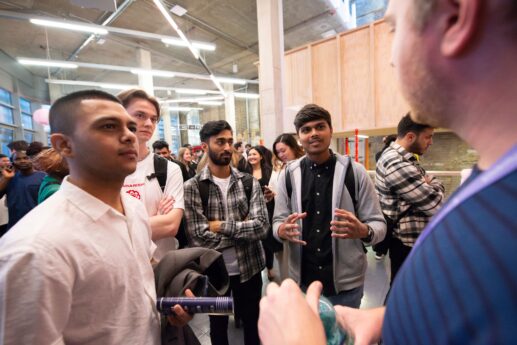 Ready to get to work on the rest of your life? Apply now at hult.edu/apply.

Mel Cloney
Mel is a staff blogger working in London, and is passionate about the Hult journey. Her writing focuses on faculty, academics, and student and alumni experiences. She's a food, scuba, and running junkie with a penchant for all things French.
Related posts