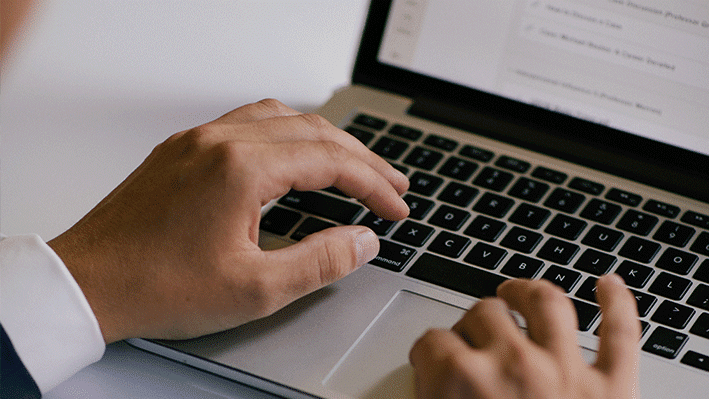 Written by Valensia Sumardi, Master of International Business student and global ambassador from Hult Boston campus.
Mr. Dan Beaudry, author of Power Ties: The International Student's Guide to Finding a Job in the United States, recently came to our Hult Boston campus to share how networking can support you find a job in the U.S.
The truth about the work permit
Mr. Beaudry began his talk by highlighting the very real obstacles that stand between every international student and a U.S. work permit. Getting a sponsorship visa or work permit are the biggest barriers that an international student faces when searching for a job in the U.S. But Mr. Beaudry, says there are ways for international students to overcome them.
Before we get into Mr. Beaudry's top tips, let's quickly take note of why some companies may have a policy against sponsoring work visas:
they are already drowning in job applications from within the country
sponsorship visas are expensive and can often require lengthy processes
fear of losing the visa lottery
But, fear not, it's not a lost cause. Those same companies will often make exceptions and sponsor a visa when they cannot find the right people, with the right skills domestically. The message here is: it's always worth a try if you think you have the right skillset for the job.
Graduation. Now what?
So, you've graduated. Where do you start? How do you go about getting an H-1B visa?
Reach out to your network: they can be advocates to help you in getting a visa
Don't focus solely on the HR and recruitment teams
Explore the hidden job market (where 70% of jobs exist)
Networking is a great way to get ahead in any sector
You can strategically connect yourself with the right people and create an opportunity to make a lasting impression. This could potentially help when trying to apply for sponsorships as you stand above the anonymity of another generic application. This type of business-networking can take place in the form of an 'informational interview'.
Informational interview: make it personal
An informational interview is a method of networking that is primarily focused on asking the right questions in order to lead to further conversations and new relationships. It can be done face-to-face or even through networking platforms, such as LinkedIn.
Informational interviews can help you:
improve your communication and networking skills
gather insider information about the job or company
transform the you-vs-the-world application process into one-on-one conversations
stand out from the crowd
Don't be afraid to speak to people. Find out what they do, how they started, and come up with creative ways to convey your skills and interests. Avoid directly asking for a job, as this rarely goes down well.
"Give someone a reason to want you up to the point they don't care about your visa and sponsorship"
Targeting small companies and startups is another key tip Mr. Beaudry recommends. Big companies commonly have much higher levels of competitions and so it can be harder to get noticed. The competition is far less with small to medium-sized businesses–and they typically have no policies against sponsorship! Finally, Mr. Beaudry reminded us there is no such thing as "too early" in networking. So, get out of your comfort zone, identify the people you want to connect with, and start networking!
---
If you would like to find out more about our Master's program, download a brochure here
---

Valensia Sumardi is a Master of International Business student at Hult Boston Campus. She is a native Indonesian and a novice stock trader. She is passionate about finance and marketing, as well as applying her skills to different business sectors.
Hult offers a range of highly skills-focused and employability-driven business school programs including a range of MBA options and a comprehensive one year Masters in International Business. To find out more, take a look at our blog Here's Why Hult MBA And Master's Students Jet Off To London, Dubai And More. Download a brochure or get in touch today to find out how Hult can help you to learn about the business world, the future, and yourself.
Related posts