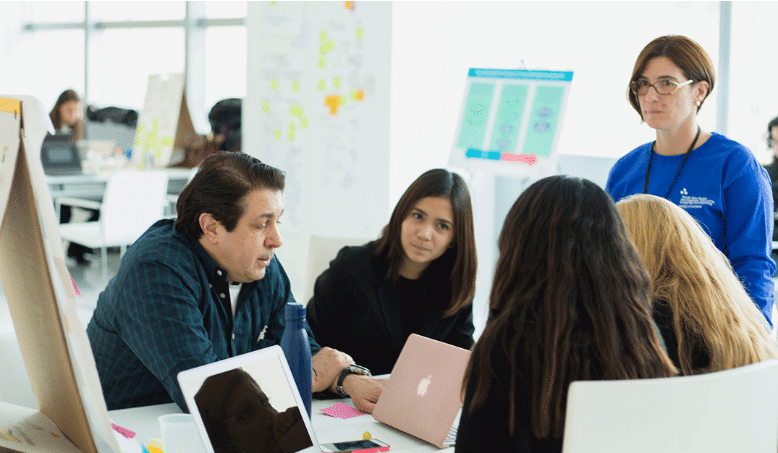 I've been a Global Professor of Entrepreneurship, Innovation & Marketing at Hult International Business School for the past eight years. While I love the time I spend in the classroom with my students, I find the time spent outside of the classroom, mentoring and advising my students, equally or even more satisfying.
I have long subscribed to the philosophy of mens et manus, which is Latin for "minds and hands."  I believe that there is no effective way to teach entrepreneurship and marketing in a purely academic fashion—it requires ongoing, practical application for the skills to truly be learned.
My most successful students understand this and aggressively seek out opportunities to learn, both inside the classroom and in the "real world."
What is mentorship?
If you look up the word "mentor" in the dictionary, you'll see that it is defined as an experienced and trusted advisor. My approach to mentoring draws on my own years of experience as a serial tech entrepreneur across eight startups, board member, publically listed company Chief Marketing Officer, and McKinsey consultant.
It's a role I cherish. I'm proud to serve as a trusted advisor for my students throughout their academic journey and beyond into their careers.
Both on and off campus, I create events that complement and reinforce Hult's practical curriculum, taking classroom learning into the real world. Such events have included Hackathons, design sprints, prototype scrambles, business challenges, startup competitions, and innovation tournaments, where I've mentored groups of ambitious and talented students and helped them to foster truly ground-breaking ideas and new startup projects.
And after graduation, it's a wonderful honor to continue to support the success of my former students, whether that's offering professional advice or advising them on successfully launching their own business ventures. I have countless examples of Hult students and alumni that I've worked with and continue to work with to help them advance their careers and realize their professional dreams. I'm happy to share a few stories below.
The Hult Prize Social Entrepreneurship Competition
One of the most well-known of student business competitions is the globally renowned $1M Hult Prize. It's the largest social entrepreneurship competition of its kind in the world, drawing over 50,000 global applicants.
In 2013, I had the pleasure and the privilege of leading a diverse team of Hult students from the very earliest stages of the competition to the global finals in New York City at the Clinton Global Initiative Annual Meeting during the UN General Assembly Week.
The team competed against five other schools in the global finals, presenting to luminaries like Nobel Laureate Muhammad Yunus and Dr. Sanjay Gupta, Chief Medical Correspondent at CNN. Along the way, we beat teams from MIT, Harvard, Stanford, University California Berkeley, and 45 other prestigious institutions of higher learning during the San Francisco regional competition.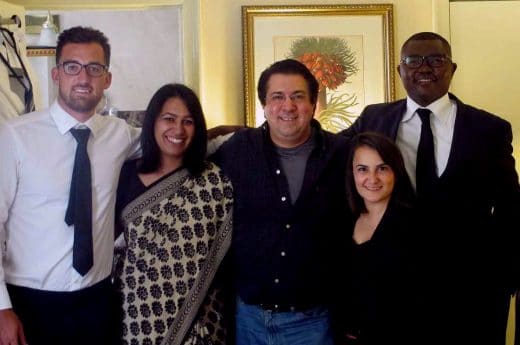 To learn more about the journey that I took with Hult students Charles, Karl, Mandy, Niketa, and Sol, you can read an article about us in the Huffington Post.
The Nestle SHIELD Skin Tech Hackathon
In March of 2017, I was invited to be a keynote speaker at the Nestle SHIELD Skin Tech Hackathon. I requested and was given the opportunity to bring 25 of my Hult Masters students with me to participate. The Hackathon was divided into four tracks, and Hult students participated in all of them, including Skin Aging, Skin Cancer, and Skin Health and Nutrition,
I'm pleased to say that one of our Hult teams, comprised of Kimber, Marianita, and Ana Maria, won the Skin Health and Nutrition track, which entitled them to a $5,000 prize for their idea.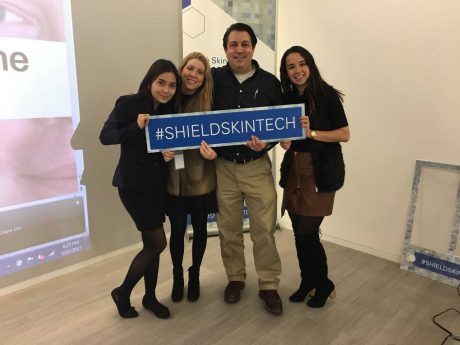 If you want to find out more about the event, you can read all about the experience in my blog post Beyond the flipped classroom.
Advising student-led startups
I have advised countless Hult students on their startup ventures over the years. Some were born in my New Business Ventures MBA entrepreneurship course, others in my Social Entrepreneurship and Social Innovation courses, and still others in the annual Hult Business Challenge Entrepreneurship Track, where I serve as lead coach.
The startups have ranged from food to fashion; cryptocurrency to blockchain; robotics to health tech and e-commerce. I'll share just one example now.
A Hult student named Filbert took my New Business Ventures MBA course in the Summer of 2017 in Boston. He was well-traveled, having matriculated on our London campus. Filbert began realizing that fashion-conscious people from his home country of Indonesia were under-served, as he experienced exciting new fashion-focused e-commerce platforms during his studies in both Boston and London.
Like any good entrepreneur, Filbert decided to act on his insights. With mentoring and encouragement from me, he began working on his business idea in class. Soon after graduating, he brought his idea back to his home country and set up his fashion business in the capital city of Jakarta. He branded the company Apstrofi, which leverages technology to ensure a good fit.
Filbert set up partnerships with hip, fashion-forward men's and women's brands that echo what he liked in London.  Just six months later, the company is well on its way to fulfilling Filbert's vision.
In conclusion
It's been a joy to support my very talented and ambitious students in realizing their professional dreams. Many of them are now moving into positions of real responsibility.
In my next article, I'll share the developments of their post-Hult careers, as they now work in innovation groups and start new growth businesses within their companies.
"It's been a joy to support my very talented and ambitious students in realizing their professional dreams."

Hult offers a range of highly skills-focused and employability-driven business school programs including a range of MBA options and a comprehensive one year Masters in International Business. To find out more, take a look at our blog Why you need to get to know your college professors. Download a brochure or get in touch today to find out how Hult can help you to learn about the business world, the future, and yourself.

Mike Grandinetti
Mike Grandinetti, CMO @ Reduxio & Global Professor of Innovation, Entrepreneurship & Marketing at Hult International Business School.
Related posts