Meet Hult Professor Daniel Rukare. In this video, Professor Rukare walks you through a typical day at Hult as well as giving you an insight into his learnings, teaching style, and his journey.
Daniel is much more than a professor to his students, having won Hult Professor of the Year, Daniel is a mentor, confidant and someone the students look up to.
---
If you would like to find out more about Hult's global business programs and prestigious faculty.
Download a brochure
---
If you already know Hult is the right school and want to start your application process, begin your Hult journey here and now.
Apply now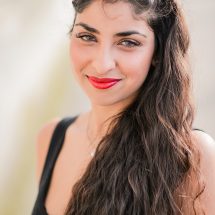 Omega Love
Created by our staff blogger Omega Love, she is passionate about delivering the same incredible learning and travelling opportunities she experienced during higher education. Born in London, she has lived in Spain, Germany, Italy and the USA, bringing an international perspective to her outlook, both professionally and personally. Omega works as a strong ambassador for the undergraduate program and enjoys showcasing the ever-exciting world of Hult to aspiring students!
Related posts