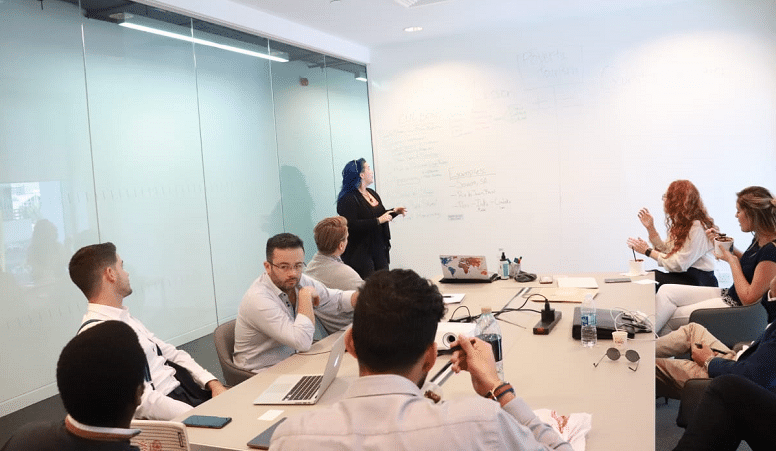 Two members of the executive board of the Business & Current Affairs Think Tank club on Hult's Dubai campus and Masters in International Business Class of 2019 students Victoria Landa-Steinau (Club President) and Alex Roos (Scholarship Committee Chairman) have launched a scholarship fund in conjunction with their search to find the BCA's new President for the incoming Class of 2020. The scholarship is open to all incoming Masters students on any campus. 
Victoria: The BCA Think Tank's mission is to promote awareness of the intersection between business and current affairs.
We are passionate about equipping the next generation of global leaders with the ability to make effective decisions while taking into account the impact they will have on the ground. Topics recently covered include humanitarian aid and cryptocurrency. The next meeting will discuss business opportunities in Africa, in partnership with the Doing Business in Africa club. We have worked hard and the BCA Think Tank is now the most successful club on campus in terms of active membership and frequency of meetings.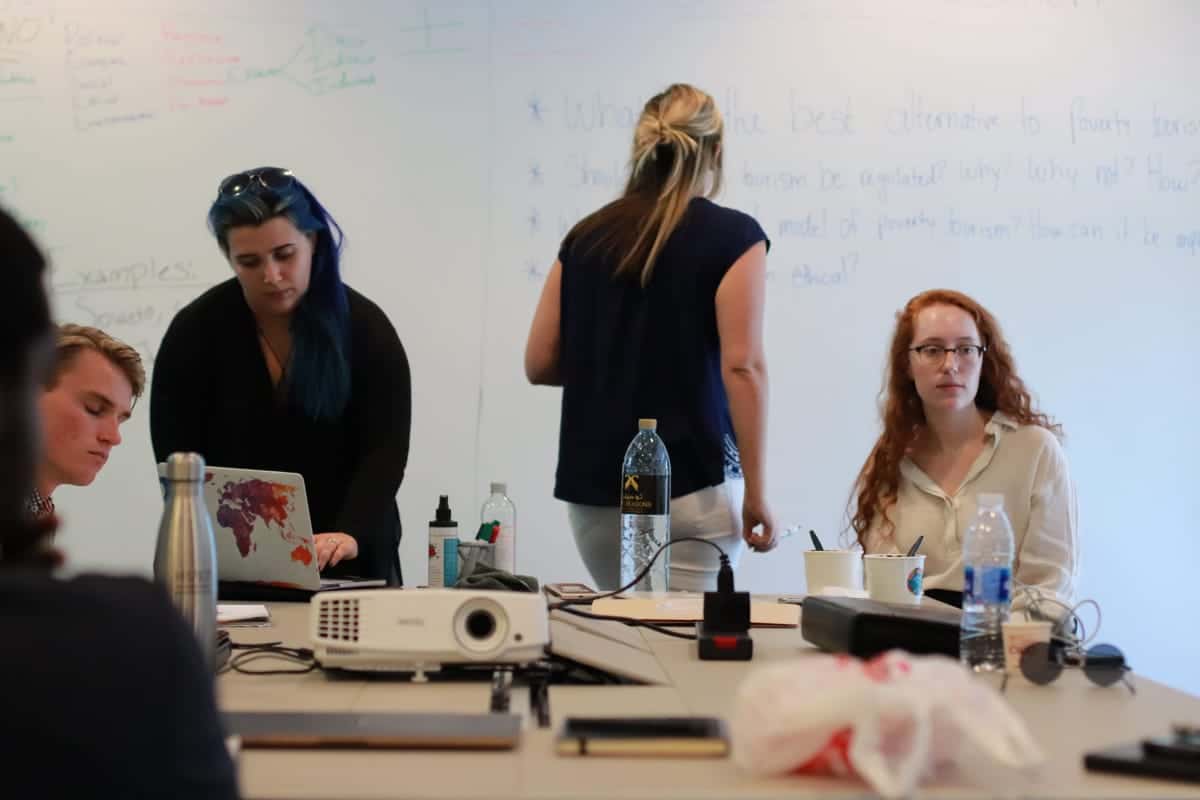 Alex: Working on the club's executive board has really grown me personally and professionally.
My role at the BCA is organizational development. It's been a huge opportunity to grow into a leadership position and will enable me to further my career after graduation. Not to mention my acquired understanding of all the hot topics we cover. As someone who didn't used to be particularly interested in current affairs, this experience has really opened my eyes.
Victoria: I have gained a lot from mentoring the club's executive board members. Knowing I've played a role in developing Alex's and other members' careers is incredibly rewarding. In the past, I have felt powerless about social injustice but through the work we're doing at the club, I finally feel I have been able to give back in a positive way.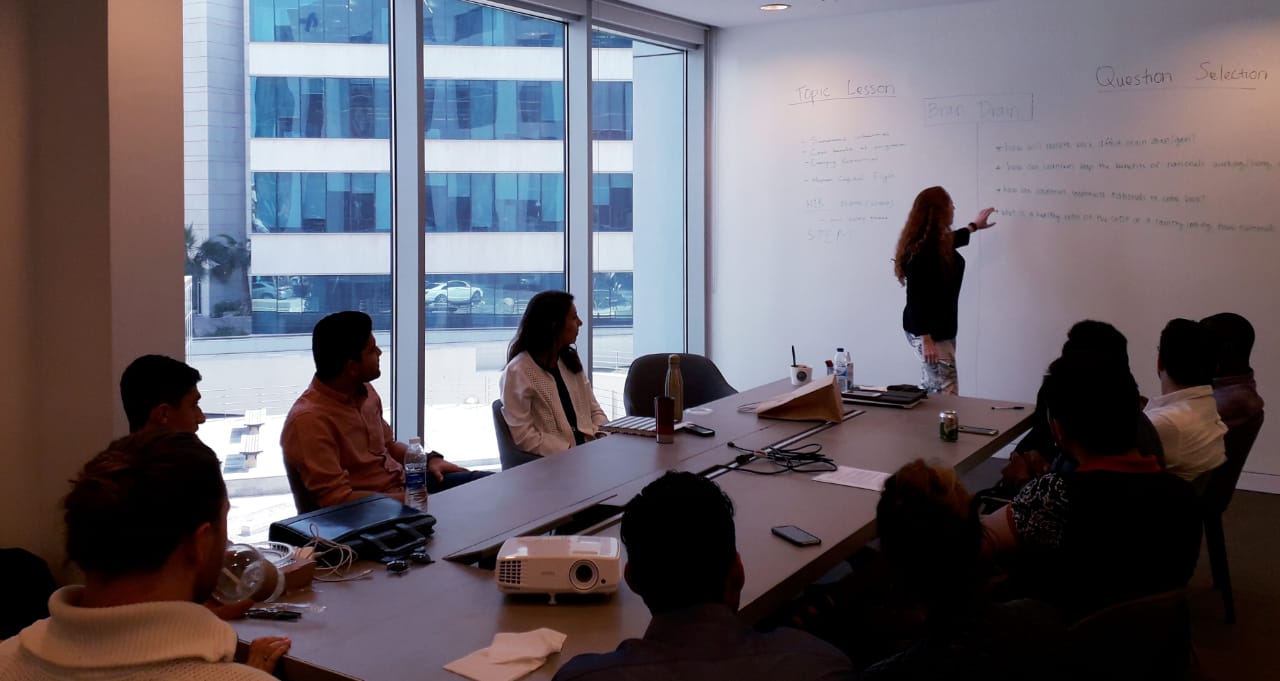 Social justice has always been a passion of mine.
My undergrad was in Political Science and I wanted to go into politics because that is where I initially thought I could make the greatest impact. But as I learned more and reflected, I saw the dual influences of business and politics and I realized that is where the impact lies. I thought it would be a great opportunity to engage and develop my peers on thisꟷit feels good to know that when they're CEOs and managers, they'll be taking these issues and topics into account in their decision making.
Alex: And this is why we're working so hard to create a scholarship. We really want to see what we've worked for continue into another year and to have an even bigger impact.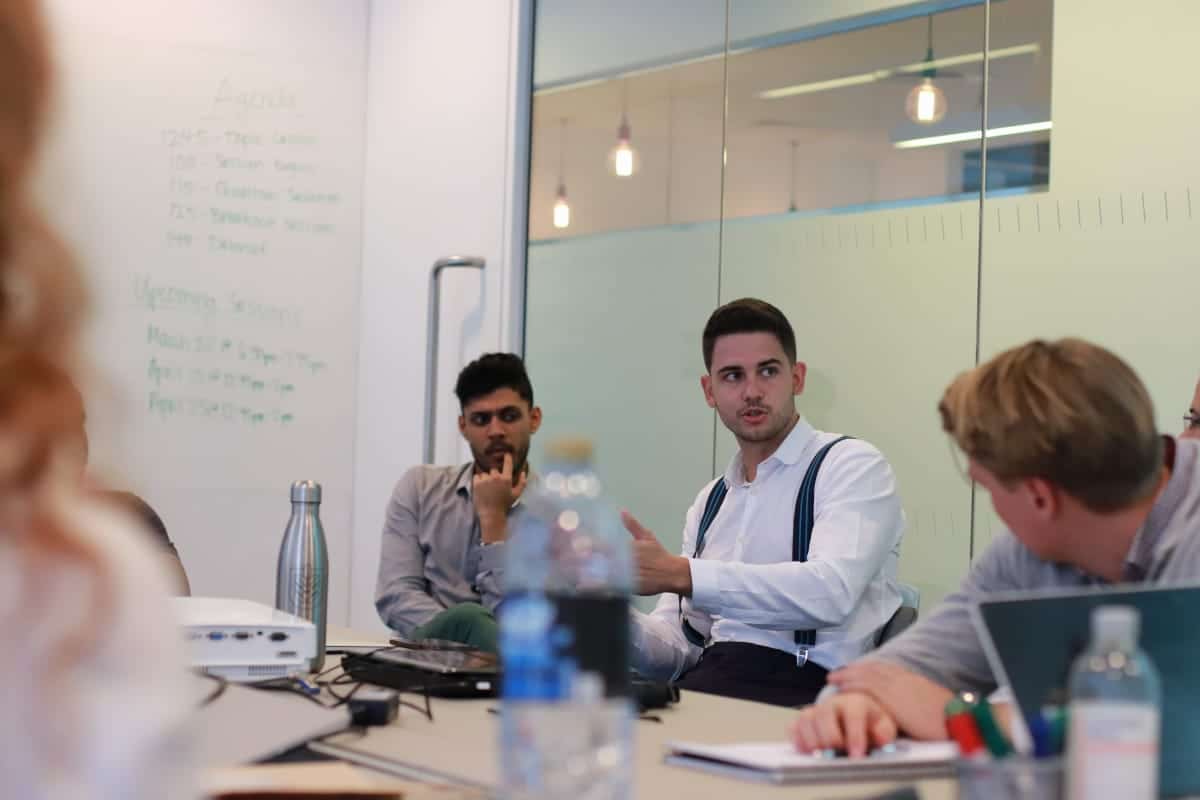 Victoria: We're excited to offer a scholarship to help fund a future Hult student's development.
We feel strongly that equal access to quality education is what will change the world. And global education is the catalyst that will bring us all together.
Alex: Victoria and I are both American, where scholarships are very much a part of the educational landscape. I was so passionate about coming to Hult, for me it was a case of either raise the funds through scholarships to get here, or continue working until I'd saved enough to cover all the fees myself. So this is a good way to pay it forward for all the organizations that helped us financially. It's also in recognition of the fact that the strongest candidates don't always have the necessary financial resources immediately available to them. We would love to give them that opportunity to fund their studies with Hult and make a difference in the world.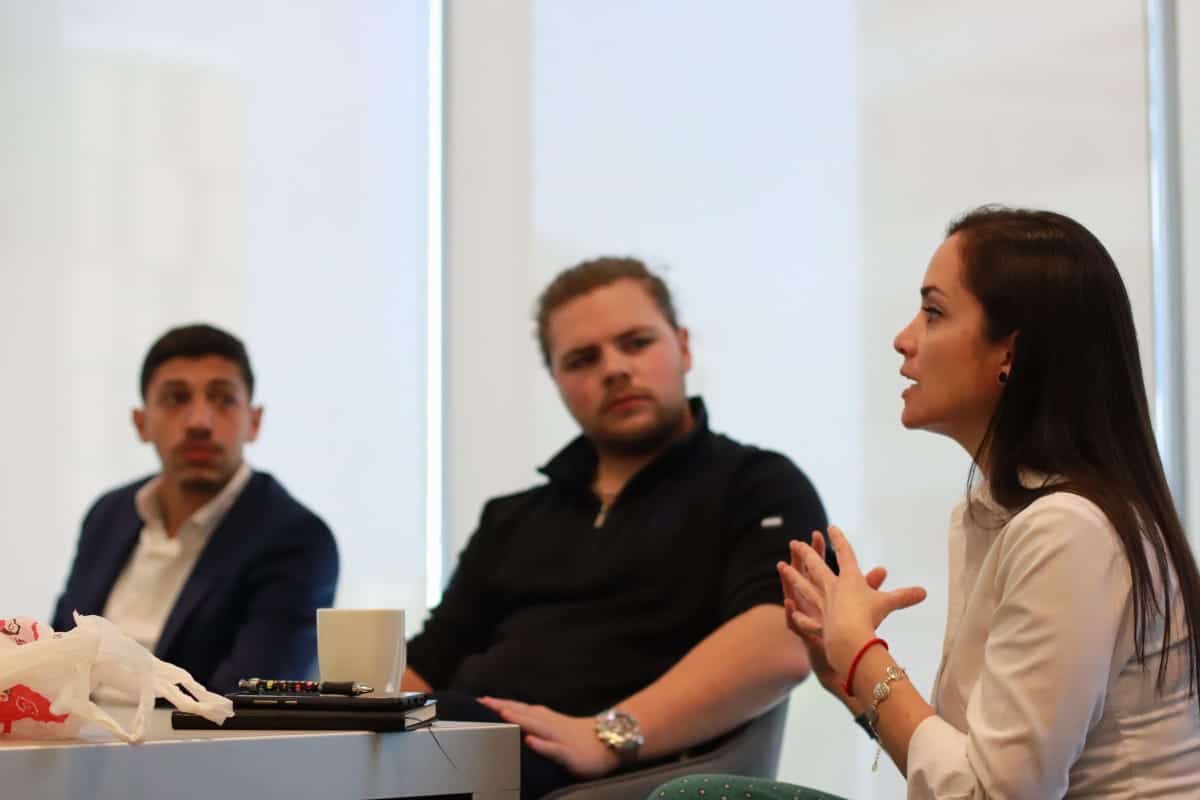 I came to Hult to challenge the status quo and to strive for more in the face of adversity.
The BCA's mission is aligned with the school and the Hult DNA. We've brought together passionate people from across the Hult community and are really excited to see it continue to gain traction. 
The recipient of the BCA scholarship will take over the club's Presidency.
Current president Victoria will hand over the reins to the scholarship recipient. She'll run a training session and is also happy to have monthly update calls throughout the year as needed.
Candidate requirements: The scholarship recipient should be able to dedicate 5-10 hours per week to the club. They must be passionate about business and current affairs, have good management and people skills, be a good motivator, be able to multitask and possess the resilience and grit to lead through the stressful times. Only students enrolling onto one of Hult's masters programs are eligible for this scholarship.
How to apply (closing date: April 18th):
Please note to apply for a Hult scholarship, you must have already been accepted onto a Hult program.
Any accepted masters applicants looking to be considered for this scholarship should email bcathinktank@gmail.com before Friday April 18th and include:
-Copy of your resume/CV.
-A 3 to 5-minute video of yourself presenting on any current affairs topic and how it affects business.
Successful applicants will be shortlisted for a 15 to 20-minute phone interview scheduled for the week of April 29th.
The Business & Current Affairs Think Tank will notify the successful recipient by May 6th. They will also announce it across their social media channels.
This is a unique opportunity to secure between 1,000-1,500 USD in scholarship funds, to further develop your leadership skills, and to build your network within the Hult family.
---
Learn more about Hult's global business degrees and Download a brochure.
Hult offers a range of highly skills-focused and employability-driven business school programs including a range of MBA options and a comprehensive one year Masters in International Business. To find out more, take a look at our blog Hult scores in top 20 in The Economist's Which MBA? ranking for 2019. Download a brochure or get in touch today to find out how Hult can help you to learn about the business world, the future, and yourself.

Mel Cloney
Mel is a staff blogger working in London, and is passionate about the Hult journey. Her writing focuses on faculty, academics, and student and alumni experiences. She's a food, scuba, and running junkie with a penchant for all things French.
Related posts