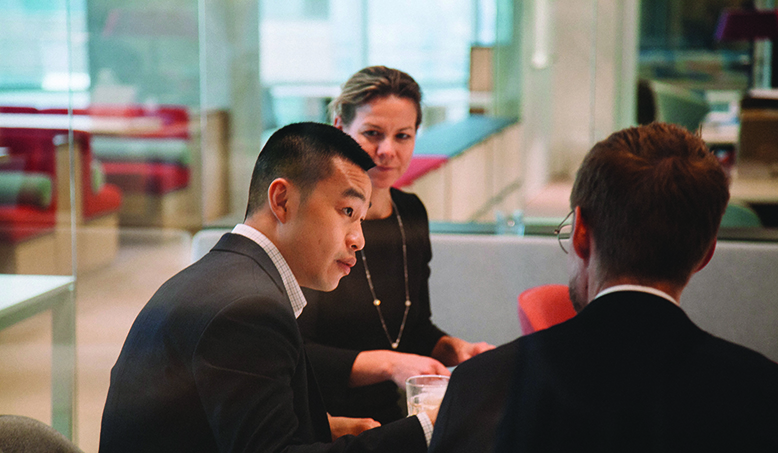 Advice for managing a multi-generational workforce
Carina Paine Schofield, 6 years ago
0
5 min

read
If you're leading a team, it's quite possible you have employees from at least three generations under your wing.  Thanks to a combination of demographic trends and changes to pension legislation, it's not unusual to find those not long out of school or university working alongside colleagues who are potentially as old as their grandparents.
On the surface, it's great to have an age-diverse team that combines the experience and knowledge of older workers with the fresh perspective of those who have more recently entered the workforce.  But maintaining harmony and getting the best out of everyone can be a real challenge.
Research from Ashridge Executive Education at Hult International Business School has shown that different generations often have very different expectations about what they want from their job, how their working life will pan out, and how they like to be managed.
So as a manager, what are the key issues you need to take into account if you want to build a cohesive team where everyone has the chance to fulfill their potential?
1. Don't make assumptions
Research has identified some differences between the generations when it comes to working styles.
The accepted wisdom, for example, is that Generation Y employees want fast progression, public recognition, and prefer a coaching style of management.  Meanwhile, Baby Boomers (over 50s) want challenging work and the opportunity to share their knowledge and skills with others.
However, it's important not to make assumptions and to treat people as individuals. Not every young employee fits the brash, confident stereotype often portrayed in the media.  Not all Baby Boomers are technophobes, incapable of getting to grips with the latest automated systems.
The key is to have a regular open dialogue with people on a one-to-one basis so that you can get a good idea of their strengths, aspirations, and development needs and support them appropriately.
 "Not every young employee fits the brash, confident stereotype often portrayed in the media."
2. Encourage mentoring
Mentoring is a great way to help employees of all ages and stages share knowledge.  Recent recruits, who may have limited knowledge of working life, can benefit enormously from the guidance of more seasoned colleagues about "how things get done around here."
A confidential sounding board, who isn't their manager, can help them manage challenging working relationships and understand how to negotiate the internal politics that exist in every organization.
However, don't assume that all mentoring has to be top-down.  Younger employees can often help senior colleagues understand how to exploit social media or provide valuable "intelligence" about how customer needs and expectations are changing.
3. Don't write off the over-50s
An aging workforce and the emergence of critical skill gaps mean that Baby Boomers are set to play an important role in the future workforce.  Our research shows, however, that this pivotal employee group often feels they are shoved into the corner—overlooked by managers who believe they are just sitting it out on a slow path to retirement.
The reality is, most Baby Boomers are still ambitious and want to develop their careers and do interesting, stretching work.  They may not necessarily want the big promotion (although some, of course, do), but they are often keen to utilize their knowledge in special projects or in more consultative roles.
"The reality is, most Baby Boomers are still ambitious and want to develop their careers and do interesting, stretching work."
4. Tailor learning and development
"One-size-fits-all" training simply doesn't work in today's agile, multi-generational environment.  Although face-to-face training does still have its place, the days of the corporate training calendar, with its menu of standard courses, is fast disappearing.
Millennials, who have grown up in the digital age, want to be able to access "just-in-time" learning via their mobile devices.  In an increasingly pressurized working world, they prefer to top up their skills with accessible, bite-sized learning rather than lengthy programmes.
Older employees, meanwhile, complain that they are often overlooked altogether for training and development. Or, alternatively, they are sent on courses that just tell them everything they already know.
The key for managers is to look closely at whether the development they are providing is still fit for purpose and to make sure they tailor training to suit the needs and learning styles of all employees in their team.
5. Encourage networking
Making a conscious effort to help the different generations get to know each other better is a great way to facilitate positive working relationships.  It's about giving employees a chance to find out that they do have things in common with younger or older colleagues, and that they have much to gain from listening to and learning from each other.
Think about how you can help to facilitate this.  Try organizing social events the entire team can take part in, ask employees to share their knowledge through lunch-and-learn sessions, and make sure that when you assemble project teams, they include representatives from across the generations.
---
Interested in further developing your leadership and management skills?
Download a brochure to find out more about Ashridge Executive Education at Hult International Business School.
---
Grow your leadership capabilities with an MBA in international business at Hult. To learn more, take a look at our blog Wizarding wisdom: A lesson in leadership from Professor Dumbledore, or give your career a boost with our Masters in International Business. Download a brochure or get in touch today to find out how Hult can help you to learn about the business world, the future, and yourself.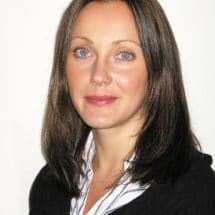 Carina Paine Schofield
Dr. Carina Paine Schofield joined Ashridge in 2007 as a researcher in the Public Leadership Centre. Her research interests are in the areas of psychology and technology, in particular, issues surrounding trust and privacy and in the effective use of technology in enhancing learning. She also provides research advice and support to Ashridge faculty and has strong links to the wider research team at Ashridge.
Related posts