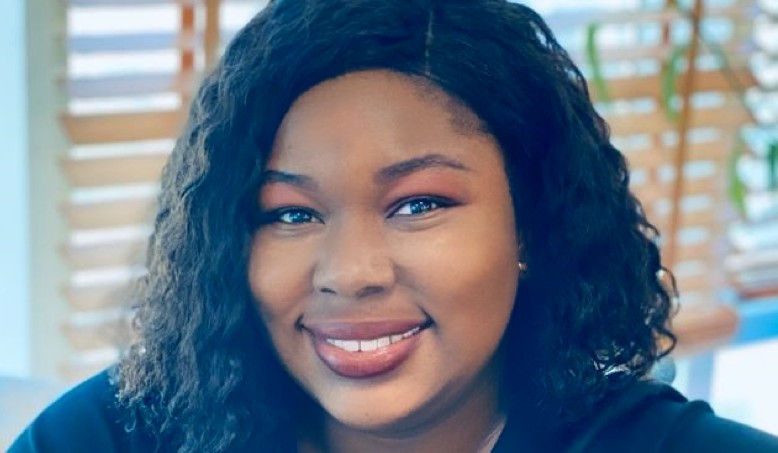 Giving up your free time to be a Catalyst for Hult International Business School may seem like a selfless act for a busy entrepreneur but it is no one way street. Karl W. Feilder, founder, chairman and CEO of Neutral Fuels, the largest producer of biofuels in the Gulf region, says that he gets as much out of it as he puts in. For him, partnering with Hult is a great source of bright, enthusiastic interns, some of whom become successful employees.
Feyikemi Jimba is a case in point. Born and raised in Nigeria, Feyi relocated to Dubai in 2019 to take her Masters in International Business at Hult, obtaining her degree in 2020. She converted an internship at Neutral Fuels into a full-time position as a financial analyst, but it took some perseverance on her part. This is her story.
How did you go about applying for your internship? What was the role, and what made you choose to do it?
Searching for jobs during the pandemic was not easy, especially when people were losing their jobs. I had applied for several roles and attended a few interviews prior to graduation and I kept soldiering on and applying.
Two months post-graduation I saw the advert for Neutral Fuels on the LinkedIn job board. It was a three-six month internship for a business modeller. It presented the opportunity to work in renewable energy and hone my accounting and financial analysis skills.
As a Nigerian, and a female at that, I have faced several trials which have strengthened my resolve.
Tell us about how determined you were to get this position, you persisted even after being rejected?
The Neutral Fuels interview process was very swift. I interviewed with the CEO, Karl Feilder, on a Thursday, and I received positive feedback on the Sunday. I was elated with the interview but then Karl decided that it didn't make sense to go through the visa application process for an internship and it would be better to take on a UAE resident.
I saw the opportunity slipping away but, as a Nigerian and a female at that, I have faced several trials which have strengthened my resolve to push through and never give up without a fight. I decided not to let the opportunity go so I re-started the conversation and got the internship. I have since learned that this openness and ability to listen to a good argument is very typical of Karl.
Why do you think doing an internship is important to set you up for your future career?
Internships give you the opportunity to test your interest in a particular field or sector, and they give you an insider's perspective on the company. A good foundation can lead to a solid pathway. Internships enable you to learn as much as possible under the guise of a newbie where no question you ask is deemed too silly or irrelevant.
Internships give you the opportunity to test your interest in a particular field.
How did you end up being offered a permanent full-time position?
I think humility, hard work, willingness to learn and my ability to settle in and work well with the team played in my favour.
How important is working for a sustainable company to you?
I am passionate about protecting the environment and always wanted to work for a company that held similar values. I think it is a great thing when your job aligns with your personal values; it makes it easier to love what you do and give it your all. I am proud that Neutral Fuels is centred around this issue and it is good to know that my contributions are making a difference.
What made you choose Hult for your business degree? Tell us about your background before Hult.
I graduated in Economics from Babcock University, Nigeria, in 2015. I worked for two years as an Auditor Junior at Kunle Egbeleke & Company, a private chartered accounting firm in Abuja, Nigeria.
My sister's friend introduced me to Hult. She was an Executive MBA student at the time and had lots of great things to say about the school. Having done my research, I felt the Masters in International Business program would be a great fit for me. It met my personal learning objectives and had the multicultural learning environment I was keen to experience.
What was your experience like studying at Hult? Any highlight moments?
My experience at Hult was amazing even though the Covid pandemic put a damper on things. I particularly enjoyed our networking sessions. I am a naturally shy person so they gave me a platform to meet and interact with other students from different parts of the world. Through that I have made treasured connections and friendships.
I also enjoyed the Future Mindset Challenge which entailed anticipating future problems and providing sustainable solutions and results. I benefited from thinking outside the box and building a global perspective.
Hult taught me to fully harness the growth mindset and perseverance mentality.
How did Hult equip you with the skills for your internship?
Hult taught me to fully harness the growth mindset and perseverance mentality. These skills helped to set expectations and prepare me for the international work environment:
Self-confidence and the ability to express my thoughts and ideas concisely.
Open-mindedness and a deeper appreciation of team diversity and the value it brings to business and the decision-making process.
Communication, research and presentation skills.
Time management and working smart and more efficiently.
How to put my best foot forward and step out of my comfort zone.
How to prepare for the world of work; the persona you project, in person and on digital platforms, is important.
---
Browse Hult's global, practical business degrees.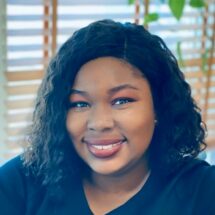 Feyikemi Jimba
Feyi was born and brought up in Nigeria. She relocated to Dubai in 2019 to study international business at Hult, obtaining her degree in 2020. Although she misses the quietness and stillness of her hometown, she appreciates Dubai's uniqueness. She is now happily employed as a Financial Analyst at Neutral Fuels, the GCC's largest biofuel producer. In her free time Feyi likes to research, read, and play boardgames.
Related posts