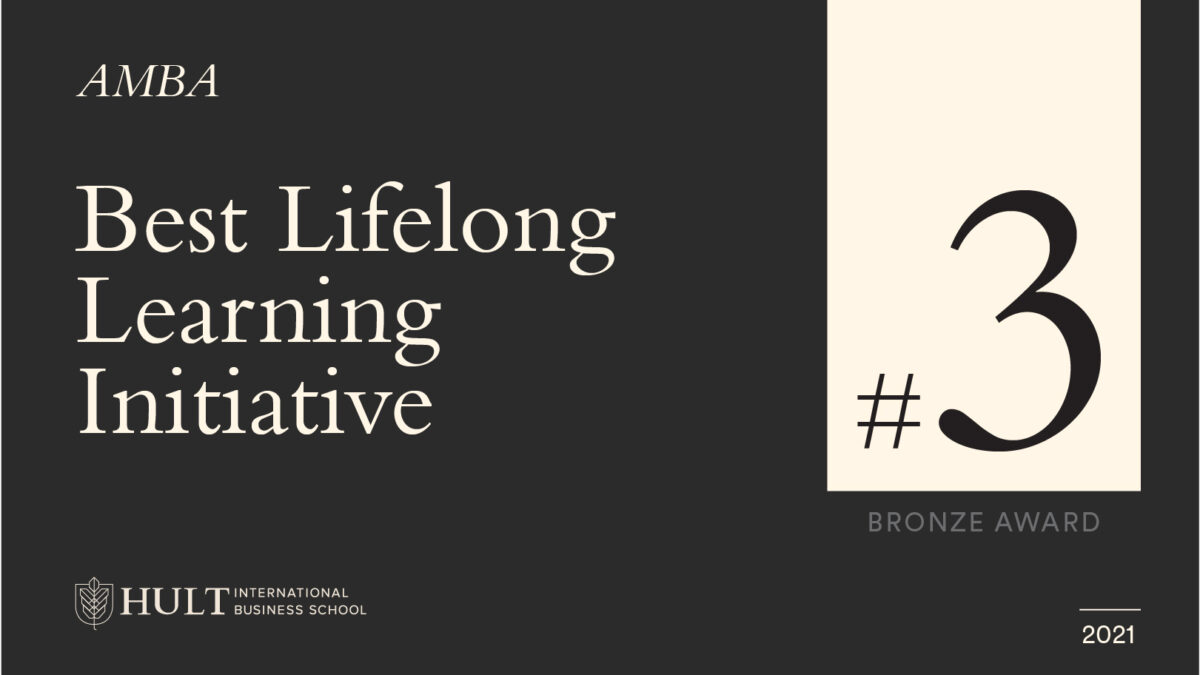 Hult is the proud recipient of the bronze award for Best Lifelong Learning Initiative at the 2021 AMBA & BGA Excellence Awards. The award recognizes all the ways in which Hult is reinventing teaching and learning among its students, graduates, alumni network, and in its custom and executive education offerings.
Hult's 25,000+ strong alumni network spans the globe and offers incoming students international and industry connections from day one. A variety of new initiatives, including the MIB-MBA Leap program and both a short-course certificate and Dual Degree in business analytics, coupled with established benefits such as an annual elective for life underpin Hult's position among the six finalists, as decided by the Association for MBAs (AMBA).
Whatever stage you're at in your business education, there's a place for you at Hult—from BBA through MBA, DBA, and beyond. In a world changing faster than ever, it helps to choose a school that has its eye firmly on the future. As Chief Academic Office Johan Roos says: "Expect lifelong education to become the normal."
"We believe a business school should give you so much more than a degree. Our student graduate with … lifelong learning opportunities so that they can stay on the cutting edge long past graduation."— Hult Mission, 2020
See what you could achieve as part of Hult's lifelong learning alumni community.
Related posts