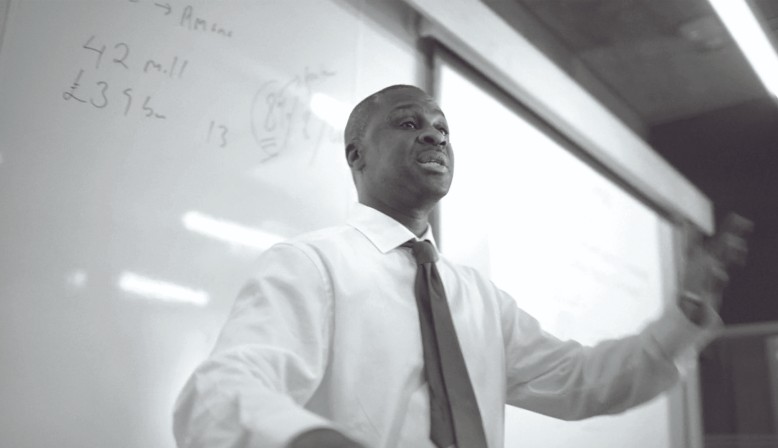 Lessons learned from hybrid teaching in the international classroom

Hult News, 2 years ago
3 min

read
by Hult faculty Katarzyna Bachnik, Pamela Campagna, Tessa Misiaszek, Bob Neer & Rajendra Shirolé
We recently had the opportunity to present at the Academy of Management: Teaching & Learning Conference on the topic of the Strengths & Perils of Hybrid Teaching in the International Classroom. The goal of the session was to convey the collective learnings from our experiences over the past year teaching undergraduate and graduate students in hybrid mode (students in the classroom and simultaneously on Zoom in multiple time zones around the world) at an international business school with 85% non-US students.
In our session, we discussed the relevance of this model of teaching for the future of higher education, and how to make hybrid teaching work seamlessly. We showcased what we did, focused on what worked, and explained what was challenging. We covered themes such as making adjustments to course content, making adjustments to class delivery, and re-designing student learning experiences.
As professors around the globe begin to venture back into the classroom—whether teaching in a hybrid format because students will be on Zoom for various reasons related to the pandemic, or because classes continue to be online—we have compiled a list of important lessons learned to create a successful and enjoyable hybrid teaching experience for students and faculty alike.
Tips for hybrid teaching
Set course policies that establish rules of engagement for the Zoom environment that are similar to the expectations in the face-to-face classroom, including keeping cameras on and professional behavior during class.
Develop a sense of community across whichever modalities you are teaching. Consider ways for students and instructors to relate to one another in ways that are different from the norm.
Reinforce an inclusive classroom environment with relationship building, responsibility, and respect for one another.
Hold students accountable for unprofessional behavior (e.g., inappropriate Zoom filters).
Have a back-up plan in case technology fails and approach these situations with levity.
Provide for in-class discussion assignments which involve/allow for participation of all members of the student team—whether or not they are physically present.
Organize a daily in-class activity where students have to make a contribution (either individually or in their team) to a theme which is not related to their home country.
Offer an in-person and an online alternative for all assignments, to ensure equity and class cohesiveness.
Embrace the potential of online education, such as global access to interesting field trip locations, and easier access for guest speakers, rather than trying to replicate an in-person class online.
Maximize the flexibility of online communications to provide extensive preparatory materials and follow-up resources: some optional, some required.
Explore multi-modality teaching without assistance. Be sure to test all technology involved and make sure that you feel comfortable moving back and forth between face-to-face students and Zoom students.
Evaluate your options: If you run a lecture without tech assistance, you may have more control over the classroom, respond more quickly to any issues raised by Zoom students, and stay closer and more directly connected to your Zoom students. On the other hand, you might elect to have a facilitator that manages the logistics of the class while you focus on delivering the class lesson.
About the authors—find out more on LinkedIn
Related posts