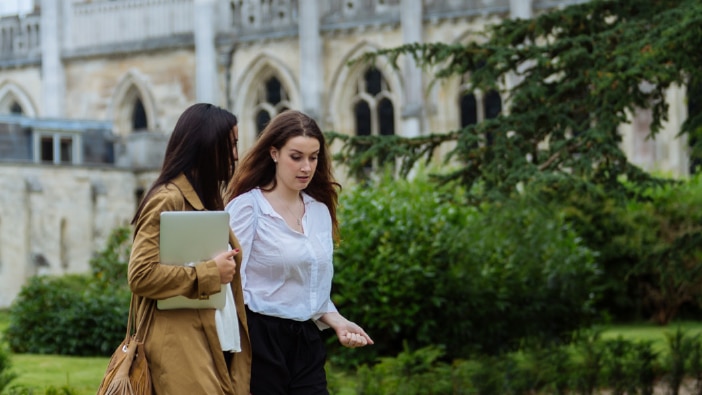 What makes a great leader? It is a question all business students have been asked more than once, but it is also one that even the most experienced managers struggle to answer.
Some of our seniors might be able to offer insight though, as they recently completed a three-day leadership course at Hult's Ashridge Estate Campus. Usually only open to senior executives and management professionals, this was the first time Hult undergraduates have been able to study at Ashridge—and it was a great success.
Students worked in teams to answer questions like 'do different sectors want different types of leaders?' And 'how should leadership change in large corporations versus start-ups?' But the part they most enjoyed was the chance to develop their own leadership skills, working on their personal strengths and weaknesses. Students reflected on their progress as they explored the inspiring history and natural beauty of the campus. From secret doors in the library, to hidden walks deep in the forest, everyone found their favorite hideaway to think in.
In fact, it was hard to drag them away. Students gave Professor John Neal the highest possible five-star rating for his passionate teaching and interactive classes, and feedback showed that students only wanted to stay longer. We're already planning another course, so we hope even more of you will join us at Ashridge next summer.
Step up your game with executive education at Ashridge agile business school. To find out more, take a look at our blog Hult Ashridge: World-class content wherever you are, or firm up your exec career footing with a Masters in International Business from Hult. Download a brochure or get in touch today to find out how Hult can help you learn everything about the business world, the future, and yourself.
Related posts