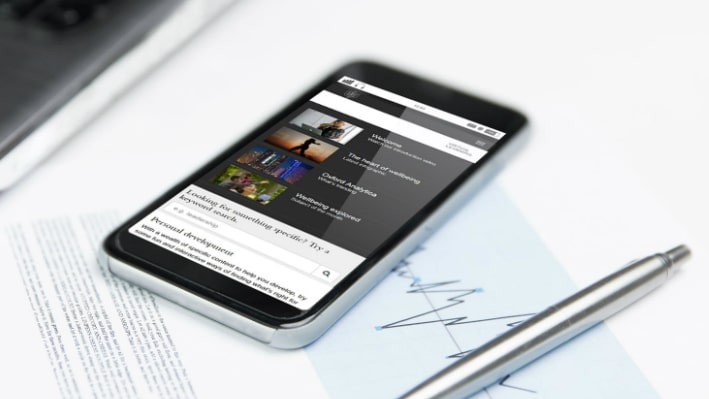 Andy Bailey, Chief Marketing Officer at Ashridge Executive Education at Hult International Business School, highlights some of the exciting new developments in Ashridge's innovative online offerings.
Many of you will know about our online content portal called Virtual Ashridge. Many of you are in fact already subscribers to it. Either way, we have some very exciting news, because Virtual Ashridge is on the move.
As one of only 1% of business schools globally to be triple-accredited, Ashridge Executive Education has had a pedigree of innovation over the years, with Virtual Ashridge being one of them when we first launched it and our online access to Ashridge content. It has evolved a little since that first launch, but it was now time for something much bigger. Our technology platform was beginning to hold us back, and our plans to develop courses and more sophisticated blended programs alongside our on-site programs were being stalled.
So earlier this year we began a major redevelopment that would:
move us to a much more scalable platform
allow us to provide an even more tailored, customer-specific product
provide a smoother, more modern design and user interface
make mapping our resources to your competencies, values, and behaviors super-easy
be accessible across any device including smartphones
enable us to deliver a new set of learning pathways, tailored snippets or 'learning moments' as well as some exciting new 'nano-courses'
That first phase of development has now been completed, and the new Virtual Ashridge is already being deployed to our existing customers, who are beginning to take advantage of some of those new features. But hold on. We have not quite finished yet. Early 2018 will see even more new functionality, new content and new courses added. We can't say too much quite yet, but do stay tuned and view our infographic below or redeem your 30-day free trial here.

Step up your game with executive education at Ashridge agile business school. To find out more, take a look at our blog Why an Executive MBA is important to your career, or firm up your exec career footing with a Masters in International Business from Hult. Download a brochure or get in touch today to find out how Hult can help you learn everything about the business world, the future, and yourself.
Related posts