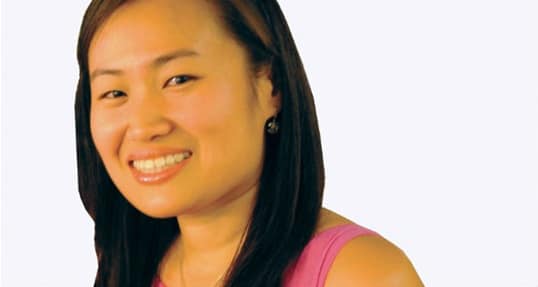 Keeping it in the family at Hult

Hult News, 11 years ago
0
3 min

read
Being in a family business comes with its own unique challenges. Hult alumni Kimmie Lim and Ramon Llorens (MBA 2007) address some of these issues with advice on how to overcome them. 
"When family relationships get in the way of business, you must deal with each family member professionally; ensuring that you use tact and respect as there is a fine line between being family members and co-workers," says Kimmie. "However, there can be no pre-defined rule when communicating with family members as they may span across several generations. The key is getting to know how each individual works, and adapt to that."
Ramon also agrees that "key issues common to all family businesses are managing family relationships," as well as "increasing the size of the company so that associates have enough space to grow professionally within the company. Therefore, managing succession at all levels, maintaining the company culture, and keeping everybody highly motivated are also key issues that affect this type of business." He argues that "stopping for a year, and giving yourself some distance from the family business is something I would strongly recommend to anyone. You learn that although the company may well need you, it can also do well without you, and this takes the pressure off. Managing a business is not about doing it all yourself, but helping, training, and managing others, and you can see this more from a distance."
"Be open when working in the family business," suggests Kimmie. "Take things as they come and be ready to adapt to changing situations. Understanding the work habits of individual family members will help you deal with the various challenges you will encounter. Try to be as professional and as tactful as possible, to make sure that you address both the family relationship as well as their position in the business to the company's advantage." Ramon advises taking into account all the "different opinions and perspectives, everybody's opinion will ultimately add value to the decision-making. Managing a business is like cooking; you need to add the right ingredients, but at the right time."
Their final word of advice? "Enjoy what you do and work hard, but never place business before your personal life. Be a good person, in the end the good guys always win."
Continue reading the interview in full, here.
Find out more about Kimmie Lim and Ramon Llorens' family businesses:
(Kimmie Lim) Lim Yee Wan Co., Inc.
(Ramon Llorens) Epsagroup
Hult offers a range of highly skills-focused and employability-driven business school programs including a range of MBA options and a comprehensive one year Masters in International Business. To find out more, take a look at our blog Family businesses navigating a whole new world. Download a brochure or get in touch today to find out how Hult can help you to learn about the business world, the future, and yourself.
Related posts