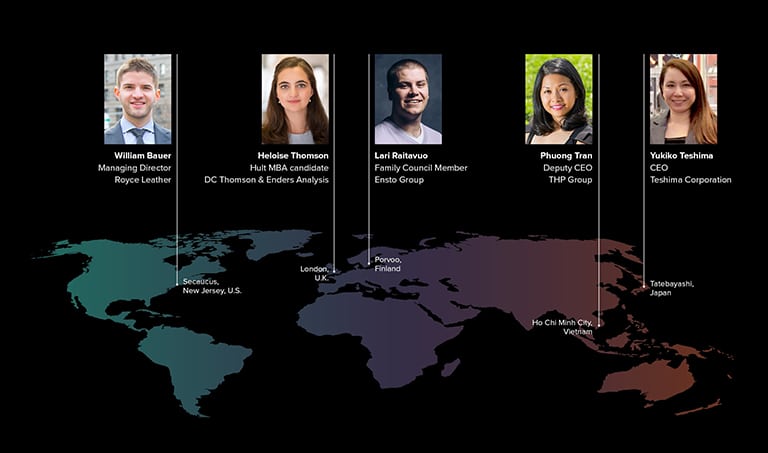 Family businesses navigating a whole new world

Pauline Chiou, 6 years ago
0
8 min

read
With family businesses, there comes a time when the spotlight shines on the youngest generation. Have they proven themselves? Are they ready to carry on the name and vision? Do they even want to stay in the family business?
We take a look at 5 global family companies —two of whom have Hult student ties— and the unique challenges facing each.
Should I Stay or Should I Go?
Hult MBA student Heloise Thomson has a double dilemma. She has the option of working in a research analysis company her mother founded two decades ago or the U.K. media conglomerate run by her father's side of the family since 1906.
"One business is really old and slow-moving and needs fresh thought. The other business is trying to find its way by building out the middle [management] of the company. Both have challenges," 28-year old Thomson says.
"Once you're in, you're in. My father got the call at age 27 from his grandfather and has never left the company, but I'm very much on my own personal adventure."  

Heloise Thomson, Hult MBA student
She is currently enrolled in Hult's Global One-Year MBA program and applied because of its family business specialty courses.  Before entering business school, she had worked six years at her mother's company, Enders Analysis, which provides research in the technology, media and telecoms space. She also did a stint at her father's company, DC Thomson, which owns several U.K publications (Sunday Post, the Courier, Aberdeen Press & Journal) and the children's entertainment brand, Beano Studios.
"I really need to get more training. I'm stuck in growth in terms of the hard skills like economy and finance," she says, adding that her Hult experience on the San Francisco campus has emboldened her to carve her own path.   "I'm very much on my own personal adventure. I'm thinking of not coming back to the U.K. I have a lot of passions like media and technology. I want to stay in the U.S. I'm going to take that risk and not work for the family businesses now. I feel much braver than I did when I was younger."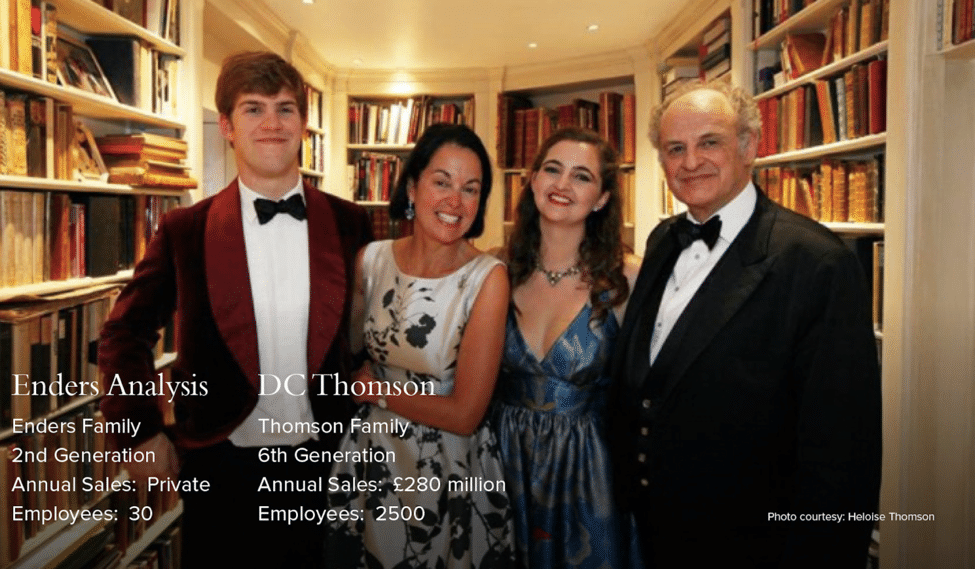 2009 Hult MBA graduate Yukiko Teshima is now President and CEO of Teshima International , a medical equipment company her father started half a century ago. 45-year old Teshima did not have an easy path in the company and even considered quitting because of her father's reluctance to accept advice.
"My father is so stubborn.  No one ever challenged him. I was the first to challenge him. In 2002, I fought for six months just to convince him to get a computer for the company," recalls Teshima. "I suggested doing trade shows to acquire new customers and take market share. He was resistant."
Her mother brokered disagreements between father and daughter. Finally, the younger Teshima focused on her goal. "My mission was to make this company bigger and better and not to quit," says 45-year old Teshima.  "Japanese corporate owners generally don't have decision –making skills. That's a concept I learned from Hult.  So I created my own position of President and took charge."
After tremendous effort, Teshima says she and her father now have a good relationship. He has stepped back from day-to-day operations and has accepted his daughter's business decisions to help modernize the family company.
"When you talk about family businesses, it's always about blood. I want to give up my blood relationship to start a new 'family.' I want to bring my employees the values of family business."

Lari Raitavuo of Ensto Group on leaving to start his own ventures.
The story is equally complex for one prominent family business in Finland. Ensto is a third generation family company that specializes in smart electrical solutions.  The founder's grandson, 24-year old Lari Raitavuo, recently decided to break away from the company in order to start his own venture.  He says part of his decision was rooted in frustration that his voice was drowned out by the older generation.  The other factor was his desire to move quickly using his own business instincts.
"Getting knowledge outside the family business is really important in a really rapidly changing world," says Raitavuo.   He started a brand content creative agency called Helsinking Originals. It's 3 months old and has 10 employees. He already signed up Ensto as a client.
"Entrepreneurship creates ownership," Raitavuo says. "I am not forgetting the family business. In the future, I'd love to be an active owner not in operations, but with a strategic vision. My mother is my mentor. I talk to her 12 times a day and she was really supportive of my decision to start my own business."
While Raitavuo has branched out, his brother and sister are working in the family business. Two other cousins are also directly involved in Ensto operations.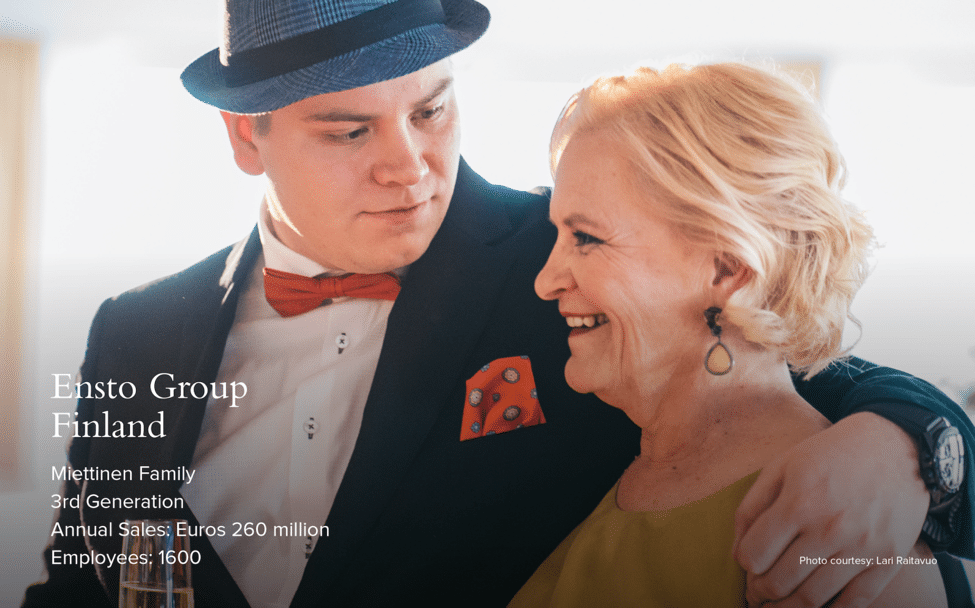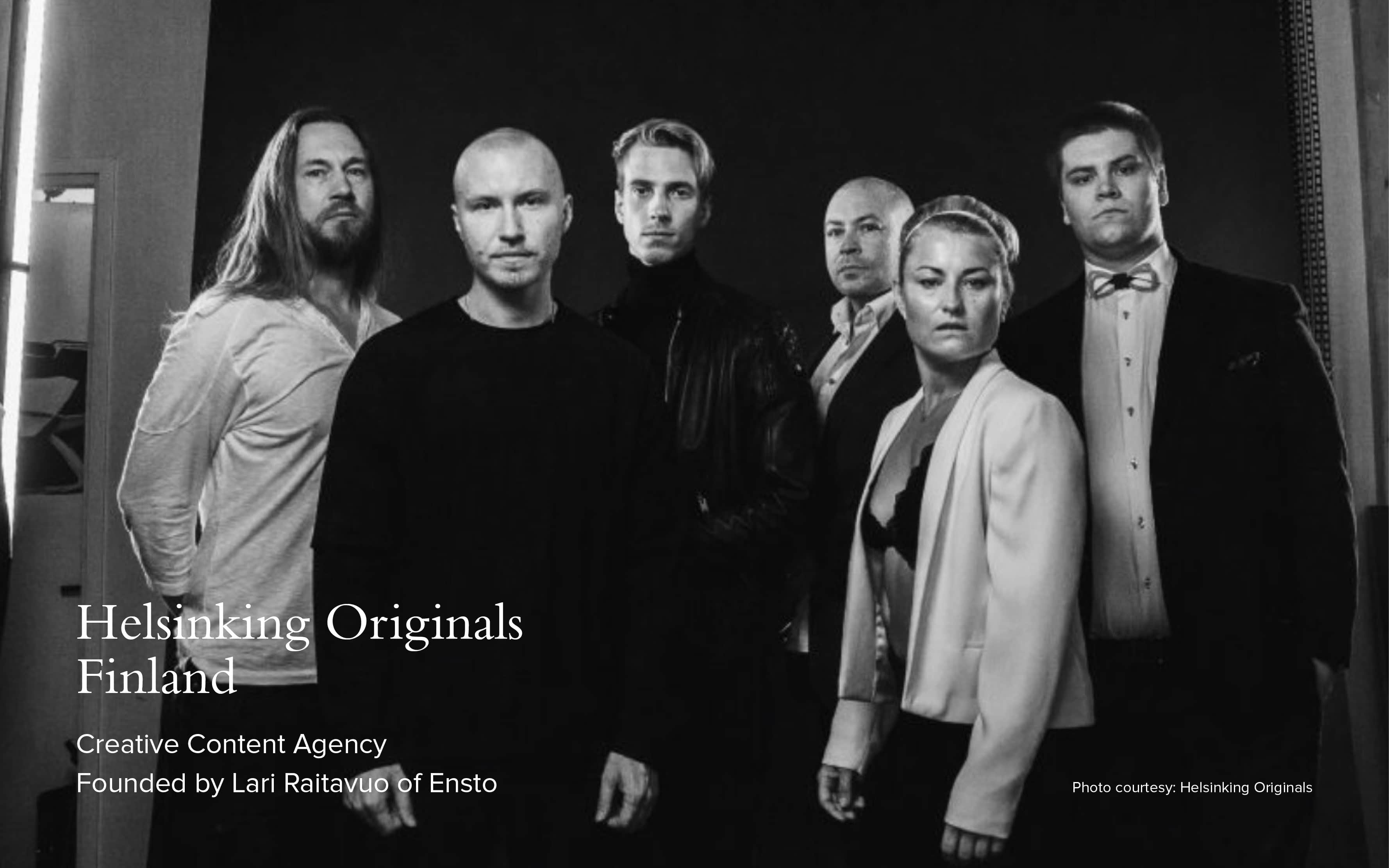 Challenge #1: Bridging the Generational Innovation Gap
Royce Leather is a fourth generation American handcraft leather gifts company based in Secaucus, New Jersey.  The company has a retail arm and makes corporate monogrammed products for the likes of Emirates and Etihad Airways. 25-year old William Bauer is Managing Director of Royce while his brother, Andrew, is CEO and his mother, Kathy, is President. His father, Harold, holds an advisory role at the company.
"On paper, a family business sounds great. There's an element of charm but it is so stressful. I have way too many bags under my eyes for a 25-year old".

William Bauer, Managing Director of Royce Leather
William Bauer saw an innovation gap early on. He steered the family's leather goods business into the world of e-commerce and updated traditional gifts to cater to the modern client. In 2013, the he decided to manufacture leather wallets with a GPS tracker. It was part of the push into wearable technology.
"Our dad was highly skeptical because the technical application was not intuitive for him," says William Bauer. "The products sold tremendously through Macys and other retail outlets.  We still sell them today in Bloomingdale's."
The younger Bauer also started selling on luxury e-commerce site Gilt as the older Bauer expressed doubt along the way.  "My father thinks the profit margins are too low with e-commerce. He prefers to do corporate business with higher profit margins. That's a business he knew well," says William Bauer.  "You have to modernize from back-of-the house procedure to logistics providers to e-commerce platforms. My mom gets it. She embraces technology."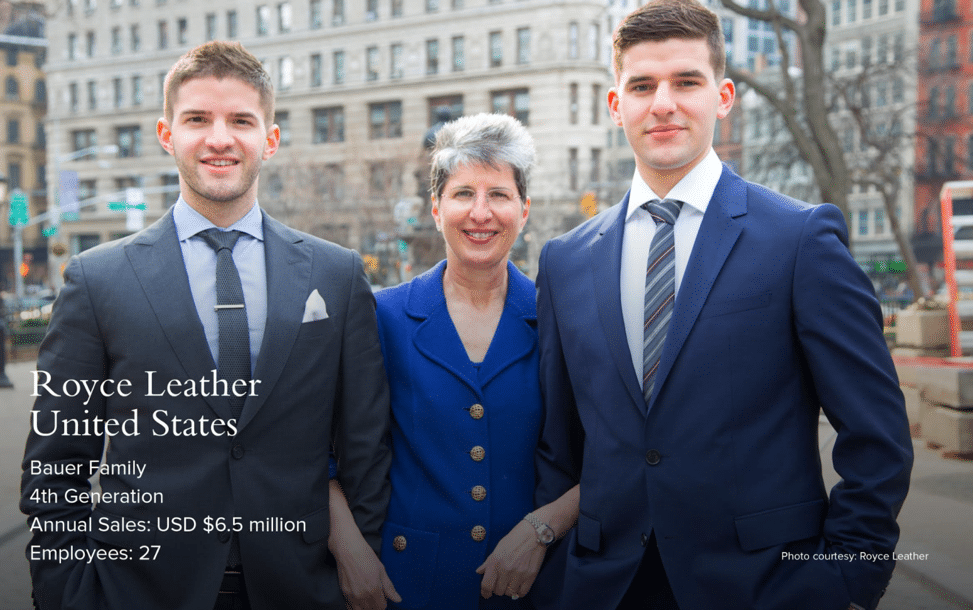 Challenge #2:  Calibrating Growth
Halfway around the world in Ho Chi Minh City, Vietnam, sits the sprawling factory grounds of THP Group, Vietnam's largest bottled beverages company. 36-year old Phuong Tran and her sister, 33 year old Bich, are co-Deputy CEO's. They live and breathe the family business. In fact, they live at the factory with their parents on one floor of the company headquarters building.
The sisters work under the close eye of their father who founded the company using old production equipment of Saigon Beer in the mid-1970's.    "We love to talk to each other. We love to discuss things with each other and share ideas.," Tran says.
Tran's family business has grown into a conglomerate that has defied expectations. The company introduced bottled tea in a country where tea is often served for free. THP Group says the company has a valuation of USD $2.5 billion and sells more non-carbonated beverages in Vietnam than Coca-Cola or Pepsi per year. Tran says the success largely has to do with her father's penchant for taking bold bets and his hands-on approach.
"Trust is not the only issue.  Do I say to my sister, 'I trust you because you have my blood?' No. I trust her because I can count on her ability".

Phuong Tran, Deputy Co-CEO of THP Group
"The biggest challenge is how to overcome our strength. Our strength can be our weakness in the future," says Tran. She explains that most managers within the 5000-person company have direct contact with her father because he's involved with the business at every level.  "When we get even bigger, all those managers need to know how to empower and motivate the younger generation as my father has done. This is so we can keep up the speed of the business."
Each family is different and each family business has its own set of priorities, but passion should be the common denominator, according to William Carroll who teaches family business leadership courses at Hult. "The biggest challenge is the love of the business that spurred it in the first place…is lost," says Carroll.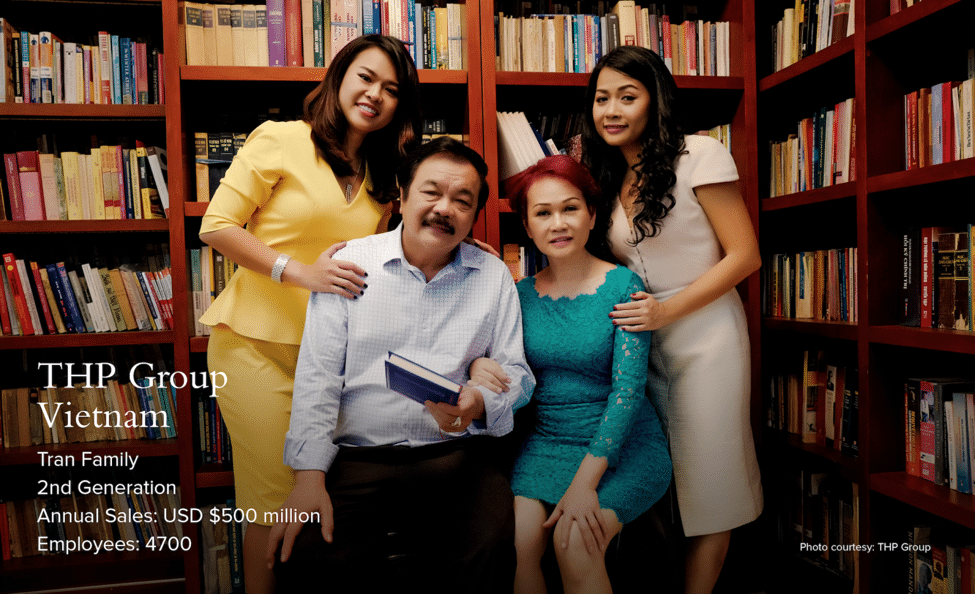 ---
Find out more about Hult's programs and family business specializations here.
---

Pauline Chiou is a contributing writer for Hult International Business School. She currently covers global business, news, and politics for CNN International as a freelance journalist based in New York. She spent nine years in Asia as an anchor for CNN in Hong Kong and CNBC in Singapore. Follow Pauline on Twitter @PaulineChiou.
Grow your leadership capabilities with an MBA in international business at Hult. To learn more, take a look at our blog Stepping out of my comfort zone: How one year at Hult made all the difference, or give your career a boost with our Masters in International Business. Download a brochure or get in touch today to find out how Hult can help you to learn about the business world, the future, and yourself.

Pauline Chiou
Pauline Chiou is a contributing writer for Hult International Business School. She currently covers global business, news, and politics for CNN International as a freelance journalist based in New York. She spent nine years in Asia as an anchor for CNN in Hong Kong and CNBC in Singapore. Follow Pauline on Twitter @PaulineChiou.
Related posts