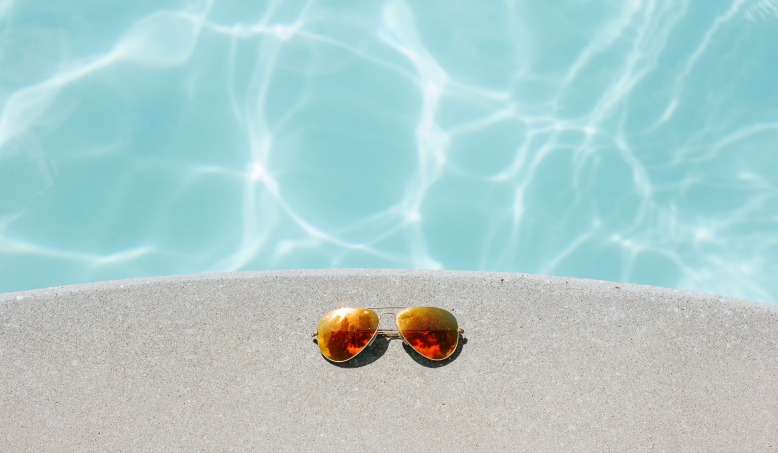 The sudden shift in shopping behavior, due to the coronavirus pandemic and ensuing restrictions, has led to a challenging time for marketers of non-essential product categories—primarily luxury brands. Consequently, consumption of product categories such as luxury accessories, luxury fashion, and luxury gastronomy are severely affected.
On March 24, the Twitter handle on fashion insights @theindustryfash tweeted "British luxury house Mulberry warns it's headed for a loss as trading is 'severely impacted' by global COVID-19 crisis." Mulberry's major products include classic leather bags, accessories, womenswear, and travel collections. Since the consumption of luxury brands is associated with dream, should these brands continue to communicate with their consumers using only virtual, experiential brand-related content focusing on the brands' aspirational image? Or, should such brands' communication with their consumers switch to new, more empathetic messaging? Now is a crucial time for luxury marketers to make definite choices in the context of their brand's communication—or face the consequences.
Luxury consumers' tastes are evolving
It's important for luxury marketers to acknowledge that luxury consumers' sensitivities are evolving due to the catastrophic effects of the pandemic. Keeping the pandemic in focus, luxury leader Louis Vuitton (LVMH) is doing an excellent job of altering their brand's communication with consumers. When the pandemic hit France, they formally announced that LVMH will be producing hand sanitizers by converting three of their perfume manufacturing facilities. This announcement was also widely shared across the brand's social media channels. Additionally, they started a hashtag campaign #LVMHJoinForces as a marketing initiative. In my earlier research, I found that cause-related campaigns from luxury brands can engage their consumers as brand-related content. #LVMHJoinForces campaign has been gaining considerable social media attention.
The disastrous consequences of the pandemic can make lasting changes to consumer psychology. As a result, consumer focus shifts to becoming more environmentally conscious and more responsible buyers. Due to increased awareness of green sensibilities, consumers will be more inclined to buy sustainable products. Luxury marketers should use this opportunity to start communicating their sustainable products. Interestingly, the primary consumers of luxury brands are materialists who have values incompatible with sustainability. However, in one of my earlier pieces of research, my co-researcher and I found that materialists do find sustainable luxury appealing.
Sustainable credentials of luxury brands is becoming increasingly important
At present, luxury brand Prada has been specifically communicating the sustainable product-oriented characteristics of their products. For example, on March 18, Prada posted on Facebook about their woven bucket bag made from treated corn husks. Production of natural fibers from corn husks is eco-friendly.
In the context of luxury gastronomy, marketers can concentrate on innovating the food experience by delivering such experience virtually while focusing specifically on consumer wellbeing.  Currently, celebrity chef Massimo Bottura from Gucci's high-end restaurant Osteria is offering free virtual cooking classes called "Kitchen Quarantine" on Instagram. The primary focus of this cooking show is about sharing with the whole world, and the chef provides tips on limiting food waste.
Going further, luxury marketers can start tours of their flagship stores using virtual reality. Since consumers are no longer able to shop or visit flagship stores located in famous locations such as Champs Élysées or Fifth Avenue, the psychological distance associated with such stores has increased. In one of my prior research articles (done in collaboration), we found that when psychological distance increases, immersive virtual reality has a positive effect on purchase intention as consumers find such experience novel and satisfying.
Updating your luxury brand's messaging is key
On the contrary, some luxury brands are still messaging aspirational content instead of altering their communication to address consumers' wellbeing. For example, on March 25, Hermès shared an Instagram post "Beauty is a gesture". This related to a collection of shades for the lips and it did not resonate well with some Instagram users.  Some users showed their anger by replying to the posts with comments such as "Give a gesture to the world" and "Who cares about that when there are people dying from coronavirus?" To date, Hermès has only made one Facebook post about COVID. This post is an announcement of Hermès temporarily closing their stores for the safety of their clients and associates. Clearly, Hermès is not making the right choices now. Marketers at Hermès should immediately start working on their brand's communication to address consumer wellbeing.
Even in these unprecedented times, many luxury marketers are making the right choices to focus on their consumers' wellbeing and safety.  These brands are joining the war against the pandemic by producing sanitizers, gowns, and masks. They're communicating with their consumers through marketing campaigns related to their initiatives. Many luxury brands continue to preserve their allure by looking inward. Smaller brands with limited resources should look at how luxury brands are communicating with their consumers. Smaller brands should also try to connect with their consumers by focusing on wellbeing and safety.


Keep yourself agile in the face of disruption with a business degree from Hult. Switch up your messaging with a Masters in International Marketing. Or give your employability a huge boost with an MBA in international business. Get in touch today to find out how Hult can help you adapt to the new ways of conducting global business.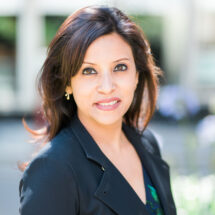 Nabanita Talukdar
Nabanita spent a number of years in business development, conducting quantitative and qualitative analyses for L'Oréal, P&G, Merrill Lynch, and Actelion Pharmaceuticals. She earned her DBA in Marketing and MS in Finance from Golden Gate University as well as an MBA at Tezpur Central University in India. Nabanita's classes at Hult include Marketing Analytics, Data & Decisions, Introduction to R, and Luxury Brand Marketing. Her research interests include luxury marketing, sustainability, and branding and persuasion. To get in touch, email nabanita.talukdar@faculty.hult.edu.
Related posts