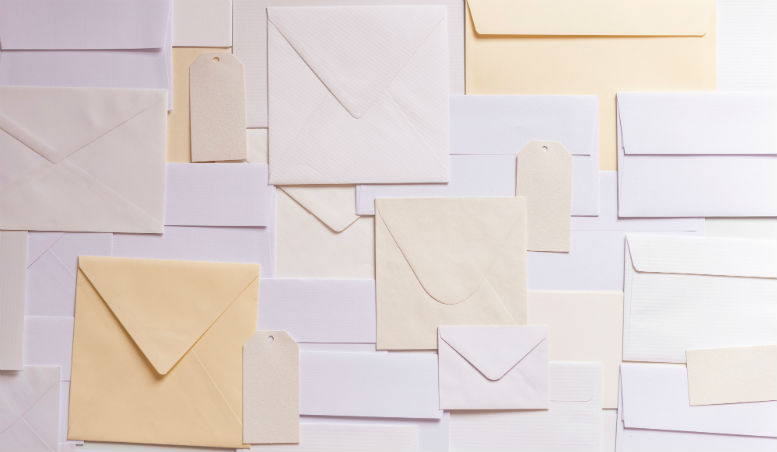 A bank statement (one not yet swapped to paperless). A brochure from a luxury knitwear brand—one I could never justify the price, never mind afford. And a heap of hand-written estate agent notes to say how keen they are to sell my not-for-sale property. These are the things that have landed on my doorstep lately. 
That knitwear brochure has, in a small triumph for direct mail, made its way to my home office. There, it's sat on my desk for over a week, unopened. I know it'll likely end up in the recycling bin. The brand did, at the very least, succeed in grabbing my fickle eyeballs—if only for a split second. Plenty of other direct mail ventures never even make it into the home, let alone the mind.
Cutting to the chase: is direct mail dead? 
Michael Robinson, CEO, and founder of Sweft LLC, has seen a huge shift in the 30+ years he's worked with direct mail. "It's gone from being something cool—where you were excited to get a catalog—to a huge annoyance when your mailbox is full of junk mail."
He's quick to spot a sliver of opportunity within the gloom, though. "Now I think that it is a relatively under-utilized form of marketing that benefits from less volume in people's mailboxes."
Michael was heavily involved in establishing Anthropologie in the UK and Europe. Among other marketing efforts, he helped launch their first European catalog. "I gave a speech at the German Mail Order conference called, 'The catalog is dead, long live the catalog'. I still think that direct mail has an important place in the marketer's quiver, as mail can be 'disruptive' in a way that email can't."
"People know how to block out adverts and delete emails without opening them. Mail requires a momentary decision to read or discard, and at that moment you are in the customer's mind. A well designed and relevant mail piece can make you 'top of mind' when they're shopping in your category, and possibly get them to your website or store."
Katy Ingram, a London-based marketing director, has also witnessed the shift. "Over the years, direct mail has continued to thrive. Yes, direct mail has evolved alongside digital changing consumer behavior, but there is still a place for print today." 
She sees direct mail as a powerful tool to trigger consumer awareness and action. "A brochure or mailer drives customers and prospects into store and traffic to the website. Businesses with a heritage of direct mail still see the benefits today. It is also a great brand-building tool." 
So, what do consumers think?
Consumer opinion skewed towards direct mail being a waste of time 
Paper waste, a lack of relevance, and even an element of intrusion are among the top annoyances. (Katy Ingram does highlight, "Many retailers who use direct mail are looking at more planet-friendly options. From paper, to prints and wrapping.")
There is, however, a willingness from consumers to indulge direct mail. Unsurprisingly, this is a direct response to tempting discounts. To the promise of free delivery, or an equivalent no-strings-attached treat.
"I usually request clothes catalogs and G Adventures books by mail when I want to shop and/or browse. When I know exactly what I want (black leggings, trip to Oaxaca), I just go to the sites.
I also love the theater marketing stuff I get in the mail. I get things for Broadway shows, ballet, various concerts and arts festivals. A fair bit of stuff comes my way, so it makes sense they share my info around. I'll often keep something out on my entry table to remind me to book tickets for something I'm interested in. The last show I saw using this tactic was Moulin Rouge." – Kate, 34, New York
———
"Personally, I can't stand it. Most of it is rubbish. Or I think it's a waste of paper and just destroying more trees. Maybe if I got better quality marketing or better-targeted stuff I'd appreciate it more. But most of the time it's estate agents or something random." – Lara, 37, London UK
———
"I barely even read it. Straight in the bin. Unless it contains discount vouchers! Sainsbury's and Paperchase sent me some recently that I'm working my way through. I use Holland and Barrett and Boots [discount vouchers] sometimes too. Sometimes, I request holiday brochures by post when I feel like luxuriating over my research." – Katie, 29, London UK
———
"It almost all goes straight into the recycling bin unread. I find it a terrible waste of paper. If it's a brand I know and like I will flick through and check for a discount code. If it's a new brand and it catches my eye I will take a quick look at the products and pricing." – Anne, 44, London UK 
———
"Free tasters and samples; otherwise I want nothing through my door." – Jane, 42, Scotland
———
"Nope, straight in the recycle box." – Olly, 45, Brighton, UK
———
"I never look at it. It goes straight in the recycling." – Louise, 41, London 
———
Regulated sectors face an even harder challenge
Personal data is more ring-fenced than ever. And so it should be. 
Letters and emails from banks cue our automatic suspicion of fraud. It's straight to the bin. Even those odd "pre-approved" credit cards that come in the mail no longer feature our names or resemble an actual bank card. They're simply a piece of (wasted) card.

"[tightened EU data protection law] GDPR has, if anything, had a beneficial effect in terms of improving targeting and reducing wastage."

–Katy Ingram, Head of Marketing at Thought Clothing
Stealth planning and split-arrow targeting have the power to resurrect direct mail 
Katy, who formerly headed up Feather and Black as well as The White Company's marketing, says that personalization and good planning alone isn't enough. "While there are many advances in personalized direct mail, the process of planning, designing and printing a brochure takes time and money. You need to have a robust strategy and do the math. Being able to identify those prospects and customers who don't respond to direct mail is essential."
She continues to make a strong case for carefully considered mail. "A well designed and relevant brochure can stay in the home for weeks while we may instantly press delete online."
Continuing to test is vital for successful direct mail too. A change in format, the products featured, the creative concepts, or promotions used. They're all great ways to test and learn.  
So, direct mail may not be dead. Though it's unlikely to yield solid success alone. "Direct mail activity needs to work seamlessly alongside digital and social campaigns," says Katy. 
Brands must work hard to deliver a joined-up experience, and take a step back to acknowledge the shift. To get teams—CRM, UX, CX and more—to forego silos and see what consumers see.
"I think it's important to recognize that direct mail is now just marketing — it's no longer a business in itself. It can be an effective traffic and awareness driver, but you need a great website and/or store to close the sale."

– Michael Robinson, CEO of Sweft LLC 
With huge thanks to Katy Ingram, Michael Robinson, and the consumers who shared their thoughts.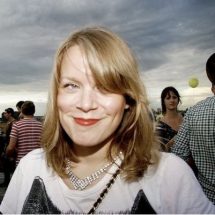 Clare Scott
Clare is an experienced freelance writer, content strategist, and contributor to the Hult blog. Her work spans many industries–from luxury fashion to travel. She works with brands, startups, and individuals to create their tone of voice and editorial content.
Related posts