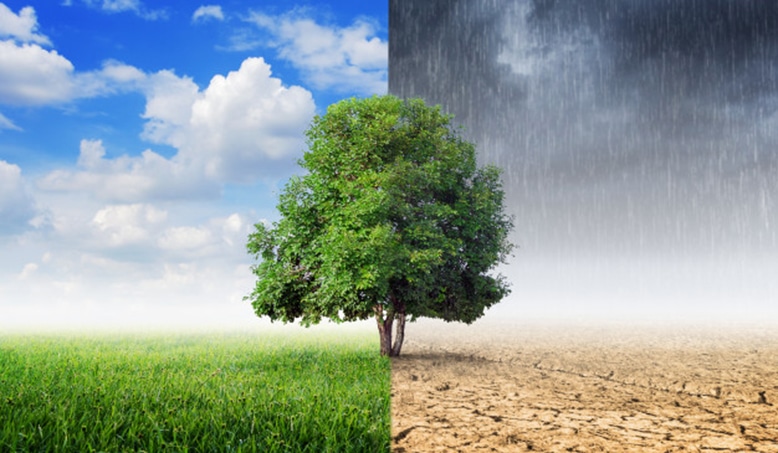 When applying to Hult's Masters in International Marketing program in San Francisco, it was my goal to learn more about building a strong brand and to explore the ways Silicon Valley companies build innovative products that change our world. My goal was to start a company myself—and become one of those successful entrepreneurs who sold their company for millions that I was reading about on TechCrunch!
But when I became a student, I discovered a whole new world of social enterprises, which was completely new to me. As a business analyst with a bachelor's degree in Economics, I was convinced that the only goal of a company could be to maximize profit. However as I engaged with the Hult Prize and actually built a prototype of a company that combined delivering value to shareholders with making a social impact, I realized that I wanted to work for, and to create, more companies that could operate like that.
Later that year I met my future co-founders, who were working on an academic project on robotics. Their goal was to treat robots as independent economic agents, giving them an identity, a wallet, and the ability to create contracts. This allowed the organization of really complex supply chains while making sure that the security of the whole robotics network stayed protected. I really loved their idea and we started a company, DCZD.tech, based on this research. We have built a decentralized IoT management platform, and I can now say that my dreams are coming true!
We have completed pilot projects in entertainment, supply chain, and monitoring markets, but we choose to focus on environmental control as our target niche—using innovative technologies to solve the most pressing challenges we currently have.
Why is it important to mitigate the effects of climate change?
Climate change is expected to have unprecedented implications on where people can settle, grow food, build cities, and rely on functioning ecosystems for the services they provide. The Paris Agreement recognizes the central role of forests in achieving the goal of keeping temperature increase well below 2°C through mitigation options that aim to reduce emissions from deforestation and forest degradation. The United Nations' UN-REDD Programme was established to empower countries to seize new investment opportunities that reduce net emissions of greenhouse gases through enhanced forest management.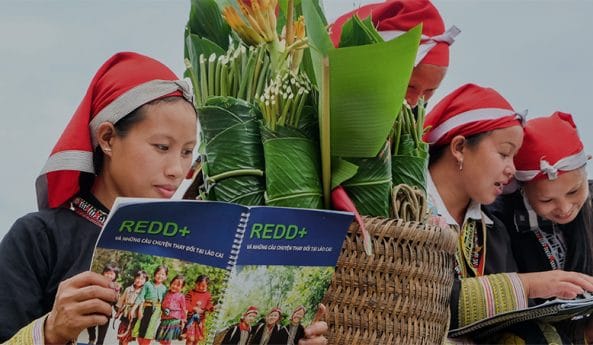 Problems with environmental programs
However, a low level of trust in data is the major problem in environmental programs, especially in developing countries. This results in inefficiency, since investors often do not trust the environmental assets issued by these programs.
The process of monitoring, reporting, and verifying greenhouse gas emissions or forest preservation efforts is a crucial component that allows environmental trading systems to operate effectively.
However, these procedures often lack consistency, and simply do not provide enough information to make decisions regarding derivative security. But even more importantly, with the lack of established procedures, outright fraud can take place in some parts of the world which undermines environmental programs even further.
How IoT & Robotics controlled by Ethereum increase level of trust
Robots don't lie! By combining independent sensor networks with blockchain technology we can increase the efficiency of monitoring, reporting, and verification (MRV) of environmental data, increasing the level of trust and attractiveness of assets.
Existing MRV solutions by major auditors can cost around 50-100K USD and are usually a one-time annual event. But in order to guarantee the effectiveness of environmental programs, regular inspection is required.
A permanent monitoring solution can use stationary IoT sensors or mobile robots to gather information on a regular basis. And the fact that commands are recorded in Ethereum smart contracts, and data is signed immediately after being collected, means we have a source of data that investors in environmental assets can trust.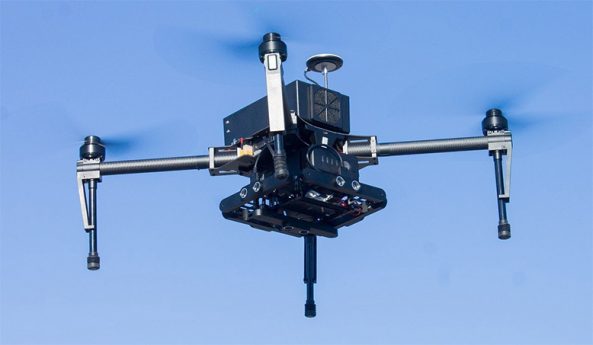 What have we achieved already?
Through a strategic alliance with DAO IPCI, we have already signed two contracts for Aboriginal forest monitoring as a part of the UN-REDD Programme.
In summer 2019 we start the project in Papua New Guinea, where we deliver a drone monitoring solution that enables the environmental program operator to gather timely information about forest conditions and demonstrate this data to investors. This increases the attractiveness of REDD+ assets, attracting investors to countries that need them the most. Realization of this project opens markets across 64 countries that are members of the REDD+ initiative in South-East Asia, Africa, and Latin America.
From there, we plan to expand to carbon credit markets by monitoring air pollution and water resource management. Our product was recognized as "Best innovation in IoT Development" at Bay Area DeveloperWeek and won the "Next Generation Security" award from Kaspersky Lab. We are excited to deliver the best IoT innovation to environmental markets to improve the effectiveness of climate change mitigation efforts!
Step up your game with executive education at Ashridge agile business school. To find out more, take a look at our blog Practical Applications of a Hult Executive MBA, or firm up your exec career footing with a Masters in International Business from Hult. Download a brochure or get in touch today to find out how Hult can help you learn everything about the business world, the future, and yourself.
Like game changers? Break the mould in the business world with a Masters in Disruptive Innovation from Hult. To learn more, take a look at our blog Lessons in Driving Innovation, or explore overall business challenges with a Masters in International Business instead. Download a brochure or get in touch today to find out how Hult can help you to find out everything about the business world, the future, and yourself.
---
Find more about DCZD.tech via Medium and follow Vitaly on his journey to mitigate climate change @vitl2907. Inspired to make a difference? Join the next generation of social entrepreneurs at Hult this fall.
Kickstart your career right next door to Silicon Valley by studying at Hult's San Francisco business school. To find out more, take a look at our blog #HeadingtoHult: Preparing for undergraduate life in San Francisco. Download a brochure or get in touch today to find out how Hult can help you to learn about the business world, the future, and yourself.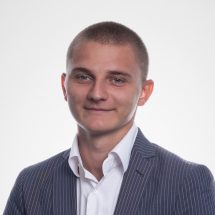 Vitaly Bulatov
Vitaly graduated from Hult with a Masters in International Marketing, and now focuses on business development, partnerships, and the market vision of DCZD.tech. Prior to this, Vitaly worked as a business analyst at J'son & Partners Consulting, a top technology consultancy in Russia, developing financial and business models for startups.
Related posts