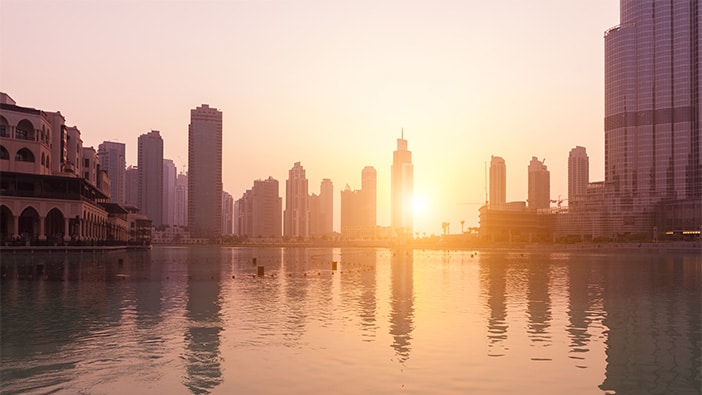 Written by Aletta Brandle, Master of International Marketing student, San Francisco campus, Class of 2016
Hult International Business School provides students with many opportunities to tailor their programs and to create a learning experiences that fits their needs. Students are able to choose which electives they want to take, clubs they want to join, and projects they want to participate in. With all of these options at your fingertips, decisions need to be made and opportunities prioritized.
One dilemma I have recently been faced with is whether to participate in Hult's Global Campus Rotation program or stay at my home campus in San Francisco and complete an internship. Both options have their pros and cons; all of which I had to take into consideration when making my final decision. Don't get me wrong, students do have the option to rotate, while also participating in an internship. However, for me, all the visa requirements made it difficult.
Hopefully, I can make the decision process a little easier for all future students by sharing my perspective and those of my current colleagues. Here, I will shed some light on both sides, in hopes that you can make the right decision for you.
Why participate in Hult's Global Campus Rotation program?
The Global Campus Rotation program is offered to all Hult Masters and MBA students, providing them the opportunity to study and experience life in three global cities in just 12 months. Students have the chance to gain a global perspective without having to interrupt their studies. During Module A-C (September to April) students will remain at their home campus. During the six weeks of Module D and six weeks of Module E students have the choice to rotate to another Hult location and take their electives. With seven global campus locations and a variety of electives to choose from, there are over 200 possible combinations for tailoring a study program that fits your needs. The international flair of having studied abroad is definitely a unique addition to a resume as it shows one's ability to work in a culturally diverse environment. These three students share their perspective on why they decided to participate in the Global Campus Rotation program.
Jessica Brennan, Master of International Business Class of '16

"I'm rotating because I believe it is essential to understand how to work in the different business cultures around the world, especially in the globalized world we live in today. I want to gain this knowledge so I can be the one in a company who knows how to enter different markets and can work with the different cultures effectively. This rotation is giving me an opportunity to acquiring these skills; it's really an opportunity of a life time."
Christy Verheij, Master of International Marketing Class of '16

"Why wouldn't I rotate? When do you ever have the chance to study at 3 amazing cities in 1 year? Though I am having the best time of my life in San Francisco, I cannot let go of the possibility to experience a totally different culture and meet new people. I have met great people here and I will definitely miss them, but I think it will be a once-in-a-lifetime experience to rotate to such a culturally different country, like China. It's all about doing things that help you better understand the world. I am challenging myself in a country where no one understands me!"
Nicole Wolf, Master of International Marketing Class of '16

"My dad used to talk about the importance of the 12-hour plane test; an experiment that asks the question 'are you interesting enough to hold a conversation with a stranger on a plane for 12 hours?'. I'm not sure whether I would pass a test of that nature. However, I knew that participating in the rotation program would not only broaden my perspective and open my eyes to a new society, but add an entirely new dimension to myself. Travel is something that has always been important to me. I decided to go abroad because I knew there was no academic experience in America that could achieve the same results."
Why stay at your home campus?
On the other hand, remaining at your home campus, which for me is San Francisco, allows students to further strengthen local business relationships that I have created over the past five months. Through all the networking events Hult organizes, students have many opportunities to meet professionals. By staying at the home campus, these relationships have the opportunity during Module D and E to develop into internships. Internships are valuable for students in providing a learning experience to students outside of the classroom, giving them an opportunity to apply what they learned in a real world scenario. Moreover, this is a chance to build up your resume with experience in a given industry and can help students really discover what industry they want to work in.
Pablo Romero Yusta, Master of International Marketing Class of '16

"The opportunity to immerse myself in as many as three of the world's most exciting cities was an aspect that I was most interested in when I chose Hult. However, I decided not to rotate as my main goal now is to do an internship in the last two modules in San Francisco. Rotating must be an enriching and incomparable experience but I have to prioritize between getting into the job market as soon as possible or gaining a global perspective. This dilemma is something I advise students to consider."
Samaneh Zamani, Master of International Marketing Class of '16

"I'm staying because I want to have the opportunity to obtain an internship and be able to participate in the internship for a full three months. This will allow me to get as much hands on experience as possible. Rotating to a global campus for the six-week duration would just not be enough!"
Nichel Soni, MIB Class of '16

"Being a part of the network here in San Francisco is priceless. Hult, being the 'most international school' provides students an opportunity to explore all the campuses. In my opinion, San Francisco is a combination of what all the other campuses have to offer. It is known to be the startup and the tech hub. The Bay Area is one place, which gives every individual an equal opportunity to be 'someone'. I would love to visit Boston, Dubai, New York, London and Shanghai as a tourist. All those places have great offerings, but I'm pretty sure nothing would beat the Bay Area vibe."
Hult offers a range of highly skills-focused and employability-driven business school programs including a range of MBA options and a comprehensive one year Masters in International Business. To find out more, take a look at our blog 5 big reasons why to apply early for your MBA or Masters. Download a brochure or get in touch today to find out how Hult can help you to learn about the business world, the future, and yourself.
Related posts