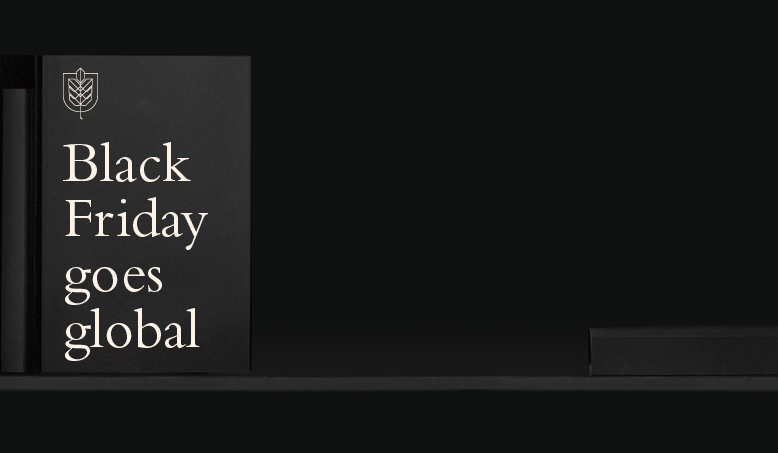 The commercialization of the Thanksgiving holiday weekend, underpinned by the now infamous Black Friday, is no longer a surprise to retailers or consumers – yet the scale and impact of the event goes from high to groundbreaking high. With a record spend anticipated for 2018, Black Friday and its counterpart Cyber Monday continue to rule the retail calendar – in the West. China's Singles Day, first monetized by Alibaba in 2008 and held annually on November 11, has quickly grown to become the ultimate international shopping event, moving more merchandise than America's flagship events combined. Amid these two international sprees, we put together an infographic of the biggest, and most surprising, statistics surrounding our holiday spending, to give context to this global phenomenon.

Black Friday: A history
Black Friday's dark name has a fittingly murky history. The first recorded use of the term comes from Philadelphia, USA; the annual influx of downtown traffic, both human and vehicular, prompted the police force to nickname the day as "Black" as early as 1961. The idea was not entirely original, following the naming convention set earlier in the century by the Black Tuesday and Black Thursday which signaled the start of the Wall Street Crash of 1929. Despite the catastrophic associations of the moniker, retailers could not deny the commercial pull of the Thanksgiving weekend; so, in a mass marketing move, Black Friday was rebranded as the day that profits jumped from the negative red into the positive black.
The new calendar
Black Friday has expanded far beyond its day-long remit, creating an extended Thanksgiving shopping period that commences before the holiday itself and carries through to the following Monday. Cyber Monday, to give its modern name, was so-called in response to the online traffic peak seen on the day, caused by a weekend-worth of browsers finally converting sales – on office time and bandwidth, no less. Giving Tuesday, established in 2012, aims to counter some of the explicit consumerism and commercialization of the holiday weekend, encouraging charitable giving amidst the purchase of gifts and cut-price electronics.
Shopping around the world
Black Friday may dominate America and much of the West, but China's Singles Day has raised a new bar. Held on November 11, the "bare branches" signified by the written date relate to the country's singles who, in the 1990s, formed an unofficial celebration of their marital status. Spotting an opportunity ahead of the curve, Alibaba's Jack Ma monetized the occasion and so created the world's biggest shopping event: a day that took a record-breaking $30.8bn in 24hrs in 2018, more than twice the amount taken by Black Friday and Cyber Monday 2017 combined. No longer just owned by Alibaba, China's challenger retailers, such as JD.com, also engage in the sales, as do both domestic and international brands – in 2017, over 180,000 global names were involved.
Global interest in Black Friday has risen year-on-year, averaging 117% growth across the last five years, with notable peaks in South Africa (9900%), Turkey (4900%), and Italy (3233%). In some cases, shopping fever dovetails neatly with existing festivals – in India, for example, interest growth in Black Friday has been relatively low, with sales and spending prompted instead by the Diwali festival. Gold and utensils are traditionally bought on the first day, Dhanteras, in a symbolic protection against ill will and to bring good luck for the coming year. In Brazil, Black Friday has been a kickstart to ecommerce across the country, buoyed by the nation's summer holidays and payment of the "13th month"; sales and price-cuts can be seen cross-category, on both big- and small-ticket items.
Present day
What, then, can we expect from Black Friday 2018? If Singles Day is any indicator, revenues will be up – with online US spend across the weekend forecast to hit $23.3bn. More and more purchases will be made, or at least researched, from mobile device, with smartphones taking significantly greater share than tablets; though important to note brick-and-mortar retail still plays its role. Online shopping is set to peak on Cyber Monday, in a three-hour evening window (7-10pm PST), driven by a select number of SKUs: expect to see 4K TVs, gaming consoles, and toys in this year's most-wanted, and most-purchased, lists.
Takings may not equate directly to profit. Reports from Singles Day 2018 suggest that despite the mountains of merchandise shifted, growth rates at Alibaba have slowed; major investment in physical stores, plus global expansion efforts, have eaten into margins. Combine this with some of Black Friday's darker associations of shopfront frenzies and an annual log of incidents and violence, and the picture is less than rosy. But as the glossy discounts and enticing offers accumulate in our inboxes, will consumers have the strength to resist? Happy Black Friday, everybody.
Accelerate your financial career and boost your earning potential with a Masters in Finance from Hult. To learn more, take a look at our blog Hult scores in top 20 in The Economist's Which MBA? ranking for 2019, or get into wider business with a Masters in International Business instead. Download a brochure or get in touch today to find out how Hult can help you to explore everything about the business world, the future, and yourself.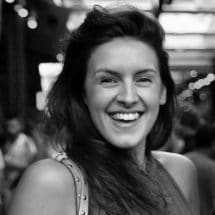 Kimberley Lovell
Kimberley Lovell is a staff blogger at Hult, where she creates and manages content for the school's masters programs. With a background in the creative industries, her interests revolve around the ever-changing fields of technology, design, and entertainment.
Related posts