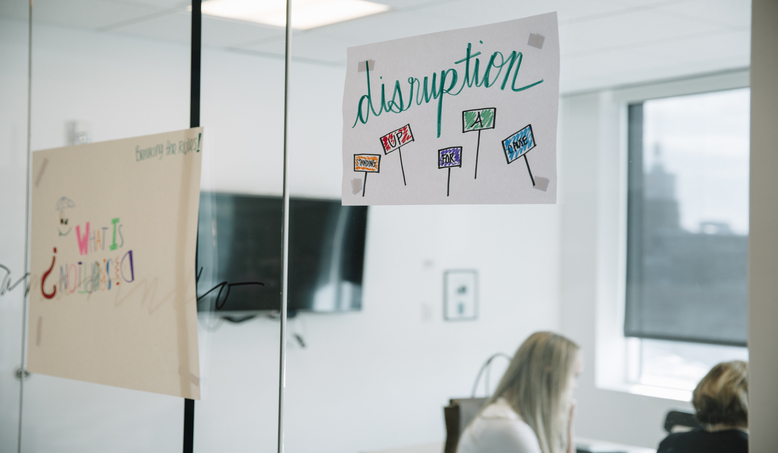 In conversation with the youngest director of Nepal's largest conglomerate

Arpit Agrawal, 2 years ago
5 min

read
Arpit Agrawal is the Executive Director of Vishal Group, his family business and one of South Asia's largest conglomerates. Having graduated from Hult in 2012 with a Masters in International Business, he now drives the FMCG vertical for VG, which reaches every household in Nepal and sells 1.3 million SKUs per day. He also spearheads the VG Foundation, the group's private operating charity that catalyzes sustainability transition in Nepal. We asked Arpit to give us an insight into what role so called "soft skills" have played in his rapid career progression and how he utilizes them day-to-day leading a workforce of 20,000 people.
Tell us about Vishal Group and your role within the corporation.
From a humble family enterprise established 90 years ago, Vishal Group has evolved into a leading conglomerate of South Asia. Headquartered in Nepal, VG is a family of 20,000 employees and operates via 60 operation companies across 12 business segments. I am the youngest director—the first fourth generation addition to the leadership of Vishal Group. As well as being an entrepreneur, I drive the distribution vertical at VG, which represents 40+ international brands in Nepal, including the likes of P&G, GSK, Diageo, Kellogg's, Redbull, and Mars. The company's distribution network is the most extensive in the country, with over 500 million SKUs annually touching every household of the country.
What did growing up within a family business in Nepal teach you?
I learned through my mother's example the value of working with humility and from my father's example that nothing beats persistence. My family has expanded the Vishal Group, navigating through a national transition from a feudal system to a kingdom-ship into a federal structure ,through multiple civil wars and revolutions. Growing up in my family taught me to get a hang of the family business and the entrepreneurship culture early, whereas growing up in Nepal taught me how to plough through when necessary; to solve problems, to resolve conflicts, and to adapt to worst-case scenarios with multiple back-up plans. It taught me impeccable strategic organization.
Which skills that you learned at Hult were the most valuable?
I chose to study at Hult because of its cultural diversity and for what it had to offer—a simulation of a global business environment within the classrooms. While at Hult, I took courses in entrepreneurship that helped shape my approach to business leadership. The case studies helped me imagine people I would never meet and places I would never visit. The course may have been designed with the intention of teaching decision-making, but alongside that, it also taught us empathy and exposed us to a diverse range of backgrounds, narratives, and intrinsic motivations. It had never quite occurred to me until then how instrumental communication could be in bridging the gaps between people, cultures, and team members.
I chose to study at Hult because of its cultural diversity and for [its] simulation of a global business environment within the classrooms.
The operations management and finance classes I took at Hult were geared toward how to use and leverage financial literacy, rather than simply teaching technical finance skills. These courses transformed my perspective on finance. I took that knowledge back home with me and into the Vishal Group Foundation, where we are working on creating financial literacy for those in need.

How do you unite and motivate such a large workforce?
The thing is, it is quite easy to lose the big picture in the daily sprints. So, we try to often zoom out and focus on the problems we're solving in the world and the purpose of our work. At VG, we've tried our level best to eliminate hierarchical structures that permeate Nepali society; and so, we maintain a respectful, compassionate and trusting environment where our corporate culture is open to learning, nurturing and evolving, as well as balancing values from our past generations as well as the present and upcoming ones. It sounds grandiose and idealistic and it's honestly easier said than done but, at least for us, it's always a work in progress.
Do so called "soft skills" really matter as a leader?
At 20,000 employees strong, I've realized that in the end, companies are made of people; and people give back what you put in, whether that's giving attention, listening, giving feedback, or putting in the effort. When I've communicated clear expectations and provided all the resources necessary for delegation, our employees are empowered to perform, usually better than I would have been able to do. This is likely a by-product of creating a space that is comfortable to create, ideate and innovate in. As such, I see that positive communication helps my team members and I become better at listening, at giving feedback, and at respecting each others' differences. And overall, it measurably elevates the efficiency of my team.
The harder you try, the luckier you get.
What is the role of a leader, would you say?
My definition of leadership is continually evolving. I used to think it was about confidently leading subordinates to achieve goals of the organisation—which it is. But it is also about teamwork, conflict resolution, delegation, as well as compassion, integrity, and empathy. A lot of it is trial-and-error. And luck. But the harder you try, the luckier you get.
---
Arpit Agrawal
Arpit Agrawal is the Executive Director of Vishal Group, one of the biggest South Asian conglomerates, dedicated to building better lives across Nepal. He holds an undergraduate degree from Florida Southern College, a Masters in International Business from Hult International Business School, and a Masters in Finance from Massachusetts Institute of Technology. Arpit is also a Global Shaper, EO South Asia Member, and a national-level table tennis player.
Related posts