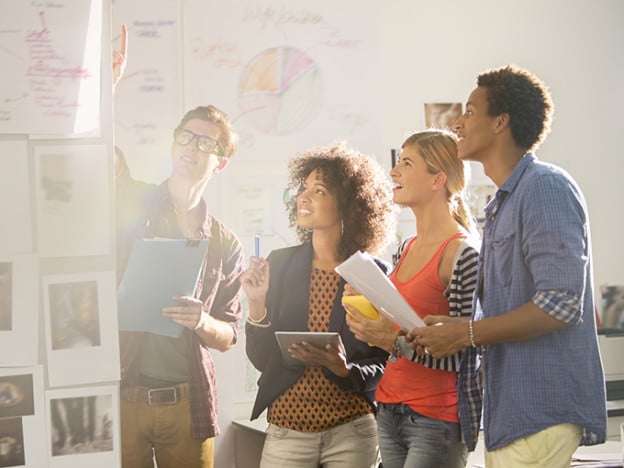 Written by Global Ambassador, Raissa Mendes, Master of International Buisness, class of 2016, Shanghai campus.
Just last week, Jimmy Bach broke the internet and made a gig out of it. Well, sort of. Bach graduated with a MBA from Hult London in 2015 and started little concert, a new venture to "develop the AirBnB of live music" with two of his classmates, Giacomo Carloni and Ricardo Presa.  In addition to little concert, the serial entrepreneur dedicates his time to two other ventures, FAST Network and ENA. Bach, who had sold his company prior to starting his MBA, identified Hult's innovative curriculum and entrepreneurial ecosystem to suit his goals and ambitions.
Bach, Carloni and Presa have one thing in common with the typical Hultian: an entrepreneurial spirit, ambition to develop leadership skills and an international network of movers and shakers. Across all six campuses, Hult thrives in its entrepreneurship culture in conjunction with a robust corporate agenda, fostering the next generation entrepreneurs and business leaders. Proof of this marriage has been the implementation of experimental learning across all programs along with the global rotation program, and an increasing number of ventures started by Hultians as they transition into the real world. Here's a glimpse of the many innovative disruptions created by Class of 2016…
Travel Bug
Erica Gale began her MBA in Dubai where she met Amit Dahiwadkar, the co-founder of her venture. Together, they formed a customized concierge app dedicated to intuitively guide travelers to a unique local experience. Erica believes that while travel agencies have historically been the choice for many travelers, they are far too inflexible with overpriced packages that are often filled with mainstream activities. This trend, however, is changing into a more focused consumer-experience market where travelers can customize the itinerary according to their budget, lodging and leisure preferences. Whether one is looking for a romantic getaway weekend in the Maldives or backpacking throughout South America, the app will intuitively guide users to plan the trip of their dreams.  Erica, who hails from Colorado by the way of Hawaii—where she worked in the hospitality industry for two years before landing in Dubai last September—looks forward to connecting with other entrepreneurs and developing the app during Module E in San Francisco.
Phone Case Bling
Denver Burns started his Hult journey in the mecca of startups and home to many innovators. Prior to arriving in San Francisco to pursue a MBA, Burns had already started three companies in South Africa and found himself itching to take a new risk. Being in an environment that cultivates an attitude that "anything can be done," was inspirational and the catalyst to Burns's new venture with his colleagues, Brian Chisolm and Karolina Babrowski. Passionate about business and eager to embrace risky challenges, Burns, together with his colleagues, is already developing the 2nd generation prototype of Caseco. "Being in Shanghai during Module D was pivotal to the development of the product," Burns reveals. A course entitled, "New Product Development, with Prof. Jehiel Zif was instrumental in organizing my ideas and creating a plan towards the right direction, and ultimately becoming better equipped to know what pitfalls to avoid and how to develop a  new product which is financially viable and is also something the public wants to buy." Module E will take Burns to London, where he will continue to work on Caseco in conjunction with Chisolm, based in San Francisco and Babrowski, based in New York City.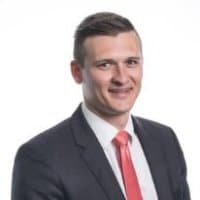 Build Bridges & Go broad
Beyond Shanghai, life in China instinctively cultivates a breed of resilient entrepreneurs. Ulrich Dedo first arrived from in Wuhan, from Benin, in 2007 to begin his undergraduate study in Urban Planning and Architecture. What started as a personal challenge, has given him the tools to help others who like him, chose to take on a path less traveled. After being surrounded by 40+ nationalities at Hult Shanghai, Dedo serves as a reference to students who, like himself, have been captivated by the dynamism of the city. Seeing his younger self in many students facing a multitude of challenges, Dedo realized that he could merge his desire to help the advancement of youth by leveraging his expertise to build a bridge between students and academic institutions in China. Go broad is doing just that. In collaboration with the Co-Founder, Hans Seesaghur, GoBroad aims to simplify the application process to Chinese universities for students all over the world, as well as to instill a seamless adaptation and in-depth understanding of local culture. To Dedo, "Go broad benefited tremendously from the continued feedback from members of my cohort. The entrepreneurial ecosystem at Hult was a catalyst to get Go broad from an idea into operating," he said.  Rita Yu, Shanghai based, Gamaliel Martinez, João Paulo Veloso Notini, Amanda Oliva, and Martin Burian—all from same MIB cohort—joined forces with Dedo to further advance Go broad's strategy in the Western Hemisphere.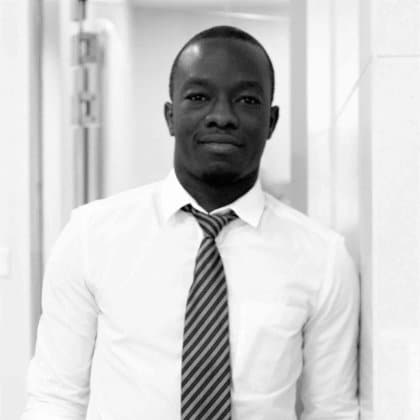 Your Style Dictates Carbon Footprint
If you check the tag of your clothes, chances are that most of them were produced somewhere between Asia and South East Asia. The fashion industry is notoriously known for being one of the most pollutant, but it can be done conscientiously—and that is the strategy Monica Muriel and two of her Executive MBAs colleagues, Hamid Hamidia and Marta Azagra, wanted to execute through the conception of Zurita. Muriel believes that sustainable and fair trade production should not interfere with design. By selecting natural fibers like bamboo, silk and cashmere wool, Zurita aims to stimulate a smart consumption where high quality and versatile clothing leads to an enduring wardrobe choice. Prior to joining Hult's EMBA cohort, Muriel found two companies and helped many startups in China. "Being an entrepreneur gives you lots of skills like flexibility and problem resolution, but lacks the structure and tools that big corporations give you as a manager, so I knew it was time to pursue an MBA in parallel to my endeavors," she said. Muriel spent the last eight years in Shanghai, where she has been an active catalyst in social enterprise and fashion industries, culminating to being recognized Entrepreneur of the Year in China 2012 by Women in Business.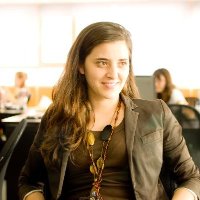 Hult's international flair has inspired numerous students to bring their passions to life. In an environment propitious to developing soft skills as much as to acquire hard skills, experimental learning is at the core of all programs proving to be a key advantage for curious entrepreneurs eager to take on new challenges. Go on Class of 2016, the world is your oyster!
Make the most of what your career has to offer with a Masters in International Business from Hult. To learn more, take a look at our blog Entrepreneurial Ideas Come To Life At Hult, or give your employability a huge boost with an MBA in international business. Download a brochure or get in touch today to find out how Hult can help you to explore everything about the business world, the future, and yourself.
Related posts