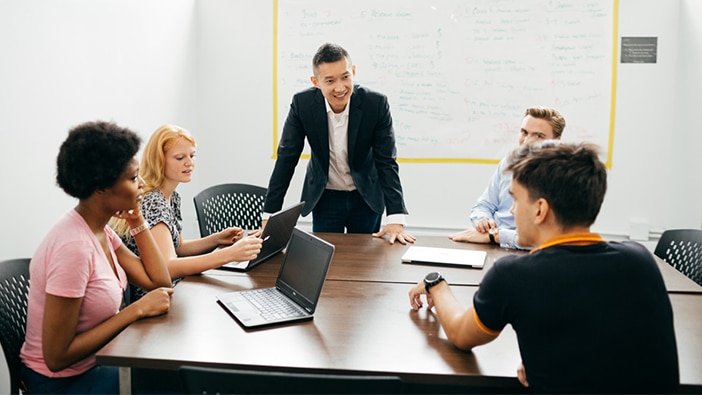 Written by Maria Victoria Suncar, final year Bachelor of Business Administration at Hult International Business School and Brand and Marketing intern at Hult London. 
Global Entrepreneurial Environment
One of the main differentiators of Hult International Business School is the entrepreneurial environment present at every campus. The support of the faculty and community can be seen through events and ideas like the Hult Prize. Ideas come and go, but the spirit and persistence are consistent. There are many industries and markets that are waiting to be explored, and with the diverse background in the student body and knowledge, success is right around the corner. Recently two ventures initiated at Hult, have proven to defy the odds. From a science to finance, both have succeeded. At Hult we understand that the best way to learn is through practice, and being hands on.
Clustermarket- Founded in 2015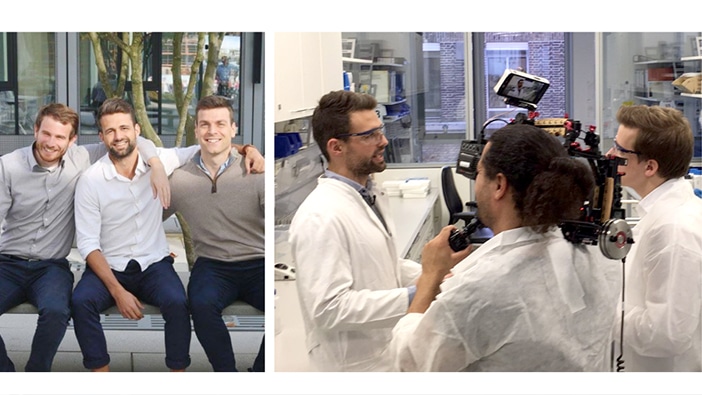 Clustermarket is an online sharing platform for scientists to list, discover, and book lab space, equipment, and expertise within their cluster or institution. The idea behind it is to make research and development in the life sciences industry more affordable and less time consuming, thereby every idea has the chance to become a breakthrough innovation.
How does this work?
Clustermarket makes this possible by renting out available resources to external parties. These resources can also be shared internally, allowing a simple integration in the lab manager's daily tasks. Call it the Airbnb of life sciences. Clustermarket is a winner of the MassChallenge UK and recently received funding by a big pharmaceutical, Merck Group. Clustermarket is currently raising further capital to launch and expand their venture in the UK and Germany. "We're really excited about our official launch, leading institutions have already signed up," said Johannes Solzbach, Co-Founder of Clustermarket and a Hult almunus.
One of the main reasons why research takes long or is delayed is because of the lack of access to resources – as well as pricing. The timeframe to develop new drugs or discover new things could be considerably shortened with Clustermarket. The waiting for equipment or expertise would no longer be an issue, and for the owners, the maintenance costs would be covered. It is a win-win situation.
How was Clustermarket founded?
The idea was born while one of the founders attended a speaker event at Hult. Soon after the idea developed into a proper concept, and after seeking help at Hult, they had an investor lined up. "I was not born as an entrepreneur to be honest. I just started this at Hult. I wanted to go to a bank to do corporate finance, but then all these people were interested [on the idea], it just wasn't an idea anymore. That's when I was hooked", Johannes said. "Someone once told me the best entrepreneurs are those that never give up, but also give up in the right moment. The thing is that you never know when the right moment is!"
Start-ups that engage in the sharing economy mind-set have been very popular in so many different industries. And they have proven to succeed precisely because it makes things move faster, thus increasing efficiency. Clustermarket focuses on providing this service in the life sciences area, which means drug development, biotechnology, and research, all of it fast paced. In terms of the experience, Johannes said that from his perspective one should definitely go the start-up route. He said that much more is learned as one can see how everything connects and that even if it fails the experience is great and employers value it.
The entrepreneurial spirit underpins the Hult DNA. It sparks students to create business ideas and be very hands on. There is an intrinsic value to this, as Johannes explains, "Nowadays big corporates in Germany often ask what the candidate's entrepreneurial spirit is. They want people to think differently and work independently".
MBJ LONDON – Founded in 2013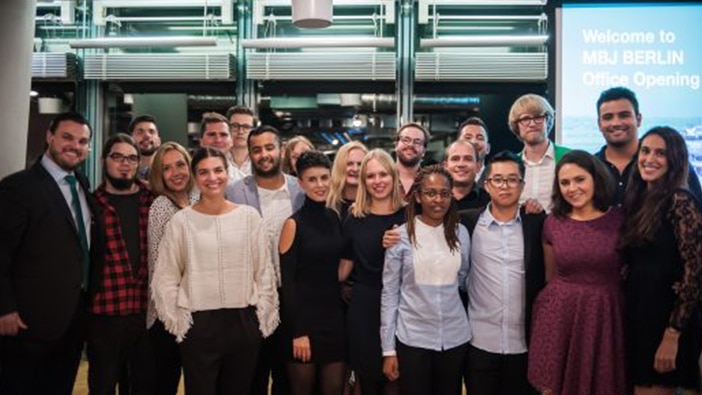 Start-ups are everywhere, and they need as much support as any other established business. There is no such thing as a second first impression, and for businesses today most first impressions occur online. Start-ups and Small and Medium Enterprises (SMEs) find it more and more difficult to find affordable and efficient ways of creating the perfect online presence to suit their needs. Building and managing effective websites, that are both appealing and useful to the user, but also for the business requires expertise across a range of key skill sets. Cutting through the noise and finding their niche within the SME domain is what MBJ does best.
MBJ LONDON is a digital start-up founded by two Hult Alumni, Julian Baladurage and Toni Horn, in 2013. Since starting the business in their living room, which they shared during their studies at Hult, the pair have gone on to build an international operation with over 40 employees, in 5 countries across 3 continents. Director of Partnerships, Chris Nobbs (Hult Alum 2014), said they were thrilled with the support they have received and will now be able to effectively scale and expand their business. "Our research indicated that a lot of smaller businesses and SMEs were way behind the digital curve, didn't know what to do in the digital space and couldn't afford the several thousand pound quotes they were receiving to establish a digital online presence."
Evolving and adapting
Originally MBJ focused on App development, complex web builds, and software. Today, they offer WaaS (Website as a Service) and have offices in London, as well as more recently in Chicago, Boston, Los Angles, Ahmedabad and Berlin. MBJ specializes in full end-to-end development, design, and marketing of websites, and other integrated technologies. "We decided to pivot our business model and focus on delivering Website as a Service (WaaS) to Small and Medium size companies", Chris continued.
What is Waas?
WaaS by MBJ is a subscription based service that allows start-ups and SMEs to focus on doing business while their websites and digital marketing are fully taken care of. WaaS encompasses multiple packages to suit an extremely wide variety of clients from virtually any industry or sector. Due to the need for positive, long-term relationships with clients in subscription-based business models, MBJ places a huge emphasis on product quality, delivery of service, and on-going customer relations. Every client works with a project manager to guide them through the development phase, and is then assigned a personal account manager who takes care of their on-going needs.
Diversifying the business
In addition to these services, MBJ has a small investment fund, HGV, that works with a small group of angel investors. The purpose of HGV is to focus on financing and investing in early stage tech start-ups. MBJ held their own start-up event, MBJ LaunchPad, in partnership with IBM, Virgin Start-up, KPMG, and Hult International Business School. A total of  200 applications from around the world were received. "We invited the five final teams to London to pitch their idea at Google Campus and gave away £100 000 in non-equity investment. This was all an incredible experience and taught us a lot, but when you are working on large scale projects it becomes difficult to budget and scale the rest of business", Chris shared.
Raising Capital
MBJ launched a crowdfunding campaign in July 2016. The doubling of their initial target was a surprise, they expressed how pivotal their network was to achieve their goal. Chris  explained that they were very confident they would reach £150,000, but to see it increase so much more from there was amazing. They set out to raise £350,000 but reached £715,000 from over 300 investors. Chris also shared that they were strategic about it as they had their lists and networks. "As Hult alumni, you have that connection, understanding, and an element of trust. We come from very international backgrounds and have lived around the world. In start-ups, the mindset is key; when on-boarding new employees we use the expression 'mindset over skillset'.
MBJ has exciting plans for the future, which includes attracting 400 clients by the end of 2017. MBJ has clearly identified a gap in the market. And what makes them unique is they know what being start-up is like, allowing them to understand their clients better than anyone else out there.
Hult opens doors for those willing to make a change, it gives opportunities and recognizes talent in everyone. Clustermarket and MBJ are proof that with the right support and mindset, ideas can come to life.
Make the most of what your career has to offer with a Masters in International Business from Hult. To learn more, take a look at our blog How Business School Can Nurture Future Leaders, or give your employability a huge boost with an MBA in international business. Download a brochure or get in touch today to find out how Hult can help you to explore everything about the business world, the future, and yourself.
Related posts