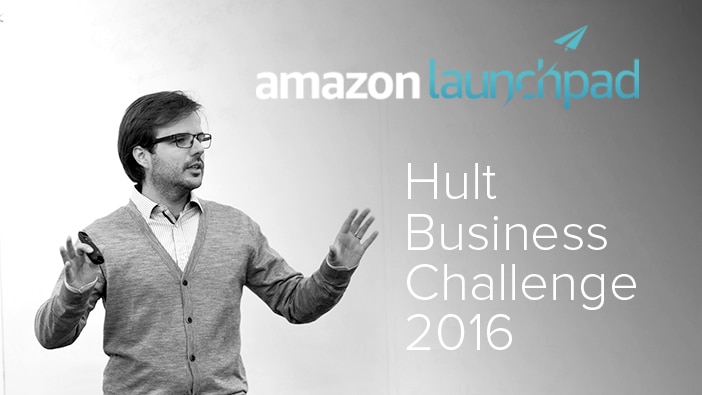 Every year Hult's undergraduate students have the unique opportunity to participate in the Hult Business Challenge, a competitive capstone project in which teams work directly with a major corporate client to solve a critical business challenge. This year's client is the leading force in global commerce—Amazon.
In 2015, Amazon announced Amazon Launchpad, a groundbreaking program showcasing products from cutting-edge startups to millions of Amazon customers. By working with the input of leading crowd-funding sites, incubators and venture capital firms, Amazon Launchpad makes it easy for entrepreneurs to launch inventive new products and get them discovered on Amazon.
As Amazon further develops this new accelerator platform in key countries, they're looking to challenge the way they're currently interacting with startups. Amazon sees an opportunity in feeding startups with market and consumer trends and analysis in the early stages of their innovation process, improving product success. Amazon wants to close the innovation loop, reframing the way they collaborate with their startup partners.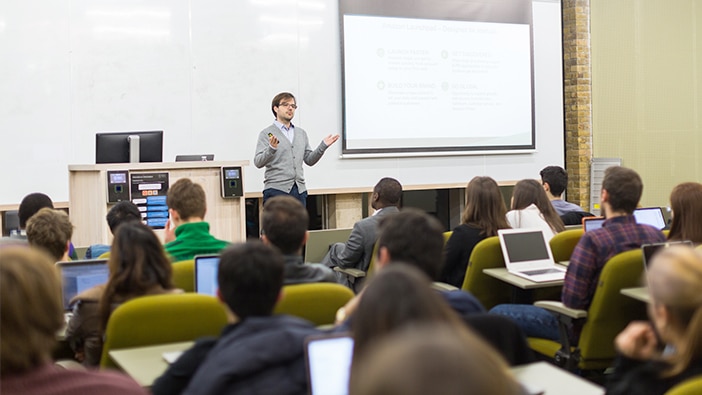 So what's the challenge at hand for Hult students? Amazon wants them to help them figure out how they, as a big company, can talk to small ones. The ultimate goal is for Hult students to develop actionable strategies so that Amazon can build sustainable relationships with the startup scene.
On the client's side, the project is being championed by Amazon's Director of Global Innovation, Jason Feldman. Jason first came to Hult as a visiting speaker in January of 2016, and his experience interacting with Hult students convinced him that Hult was the right partner for this project. While Amazon have run innovation fairs and hackathons across the United States over the past few years, they have never worked with a university on a project at this scale of collaboration.
To tackle this challenge Hult students will form small collaborative teams, led by a faculty mentor, and develop their solutions over the course of a semester. The teams will compete through multiple knock-out rounds, culminating in a final client pitch to present their strategies. The program is designed to give students first-hand experience honing their presentation, communication, and critical thinking skills, preparing them to pitch ideas in a real-world business environment. This hands-on approach to the study of business is what drives Hult's curriculum and sets Hult students apart when they enter the corporate world.
This will be Hult's first truly global undergraduate challenge, with Amazon committed to launching the challenge simultaneously in San Francisco and London. The challenge kicks off in December of 2016, and over one hundred undergraduate students are expected to participate. The winning team will be announced in April of 2017.
To find out more about the undergraduate program or speak to an Enrollment Advisor, please contact us. Download a brochure for more information the curriculum and student life.
Kickstart your career with Hult's undergraduate business school. To find out more, take a look at our blog Life at Tesla: Q&A with undergrad alum Mehjahr Khayyati. Download a brochure or get in touch today to find out how Hult can help you to learn about the business world, the future, and yourself.
Related posts