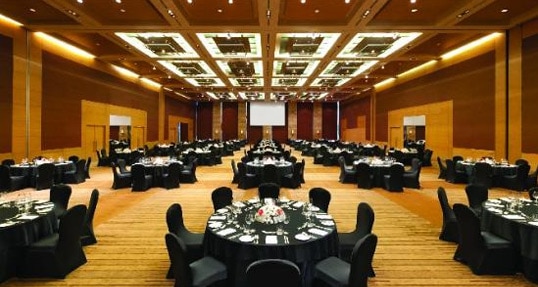 Hult to Host CSR Evening with Akanksha Hazari

Hult News, 11 years ago
0
2 min

read
MUMBAI, 10 April, 2013 — Hult International Business School is proud to announce that one of India's leading social entrepreneurs and former Hult Prize winner Akanksha Hazari will be the keynote speaker at the school's first thought-leadership seminar in India. The event, which will be held at the Grand Hyatt Hotel in Mumbai on April 13th, will examine the topic of CSR – Sustainability Meets Profitability.
Akanksha Hazari, who led the Cambridge University team that won the USD1 million Hult Prize in 2011, has been honored by President Bill Clinton and the Clinton Global Initiative and was recently named one of India's top 10 social entrepreneurs.
"The Hult Prize has been a powerful launching pad for m.Paani," says Akanksha Hazari. Born as a social enterprise in India in 2012, m.Paani designs and implements mobile-based loyalty programs that empower poor communities. The company has grown quickly and is now about to launch a pilot project in Mumbai. "We are very excited to realize our dream of empowering underserved communities with tools, skills and knowledge that will enable them to invest in their own futures."
At Hult's CSR event in Mumbai, Hazari will be joined by speakers such as Dr. Stephen Hodges, President of Hult International Business School, and Professor Dr. Merwyn Strate.
About the Hult Prize
The Hult Prize is a start-up accelerator for social entrepreneurship that brings together the brightest college and university students from around the globe to solve the world's most pressing issues. The annual initiative is the world's largest crowd-sourcing platform for social good. For more information, go to www.hultprize.org.
About Hult International Business School
Hult is the world's most international business school with campuses in Boston, San Francisco, London, Dubai, and Shanghai, and rotation centers in New York and São Paulo. The school offers MBA, Executive MBA, Master and Bachelor degree programs. Hult's one-year MBA program is ranked 1st in Percentage Salary Increase by The Economist and Top 10 in International Business and International Experience by the Financial Times.
Hult offers a range of highly skills-focused and employability-driven business school programs including a range of MBA options and a comprehensive one year Masters in International Business. To find out more, take a look at our blog Bloomberg ranks Hult in top 100 Global MBAs. Download a brochure or get in touch today to find out how Hult can help you to learn about the business world, the future, and yourself.
Related posts