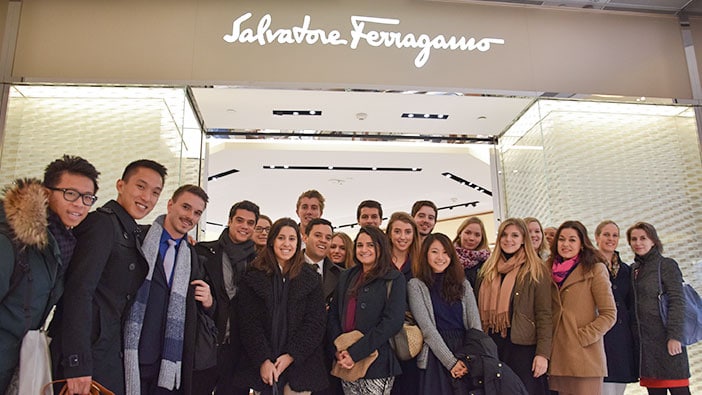 Master of International Business students at Hult Shanghai got firsthand insight into the challenges faced by one of the world's longest-running luxury brands, with a visit to Salvatore Ferragamo. The Italian luxury goods company is headquartered in Florence with branches in all the world's major markets. Its founder made a name for himself as "shoe-maker to the stars" during Hollywood's golden age and its shoes have graced the feet of icons such as Audrey Hepburn, Sophia Loren, and Marilyn Monroe. Salvatore Ferragamo also has a long-standing reputation for innovation, being the first to bring footwear classics such as 'the wedge heel' and 'the cage heel' to market. Now specializing in shoes, leather goods, and ready-to-wear fashion for men and women, the brand continues to be known for innovative designs and use of materials.[Tweet "Salvatore Ferragamo was "shoe-maker to the stars" during Hollywood's golden age."]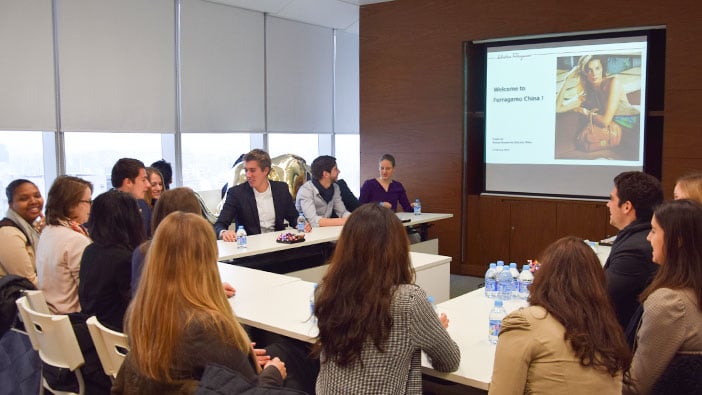 Salvatore Ferragamo's HR Director, Mr. Frank Liu, spoke with students about the history of the company and the business landscape in China. They also discussed what strategies and challenges the company faced and how to navigate a business through China. One Master of International Business student said of the visit:
"This has been a great opportunity to get acquainted with the reality of a foreign, prestigious company in China [… ]It was very interesting to understand how the company is managed in China and what its strategy is in order to fulfill the different needs of the Chinese and Asian customer base."
[Tweet "We got acquainted with the reality of a foreign, prestigious company in China."] During the interactive session, students learned that even luxury brands have their ups and downs, how the company has battled challenging economic times, and have managed to come out on top time and time again. Students then had a tour of the Salvatore Ferragamo store in one of Shanghai's most prestigious retail destinations, L'Avenue, giving them a holistic view of how the company works. As one of student's put it:
"The visit to the Ferragamo store at L'Avenue Mall was very insightful since we had the opportunity to see the reality of the brand in China. The store manager introduced the main product lines and how the marketing and sales dynamics work. It provided us with a complete framework of an Italian company in China."
Kickstart your career in the commercial center of Asia by studying at Hult's Shanghai business school. To find out more, take a look at our blog Students step out of the classroom to explore top Shanghai companies. Download a brochure or get in touch today to find out how Hult can help you to learn about the business world, the future, and yourself.
Related posts