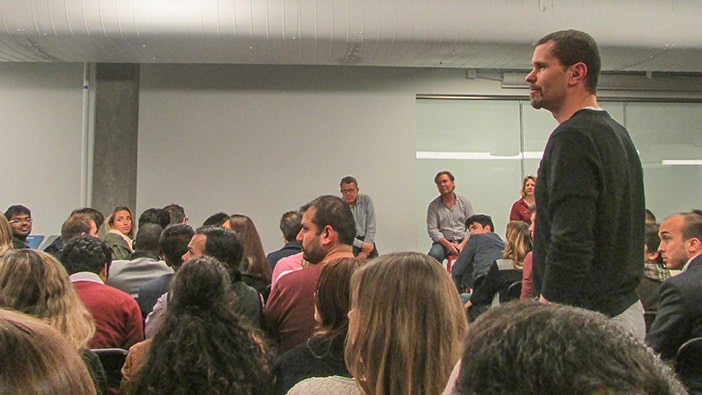 This is the time of year when students turn toward polishing their online profiles and preparing for the job search. To give students tips for tailoring their résumé for the Bay Area, Career Services at Hult San Francisco hosted a recruiter panel of premier local recruiting professionals.
The panel included those who have recruited for companies such as Google, Apple, Amazon (who between them have hired 30 of our graduates in the past 2 years), Pixar, and Robert Half International in various industries in the Bay Area and around the world. 250 students gained insight into what multinational recruiters look for and what happens to your résumé when you submit it to a company.
Kickstart your career right next door to Silicon Valley by studying at Hult's San Francisco business school. To find out more, take a look at our blog My secret spot in San Francisco. Download a brochure or get in touch today to find out how Hult can help you to learn about the business world, the future, and yourself.
Related posts