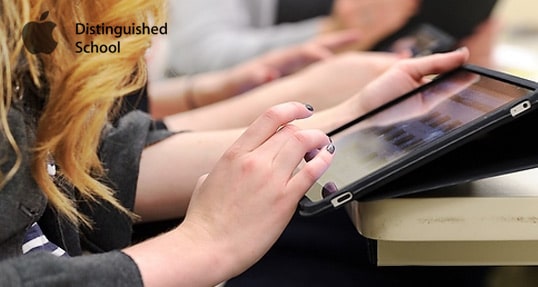 After deploying over 4,000 iPads to its students and faculty and being recognized as an Apple Standout School last year, Hult continues to embrace the forefront of technology and was recently named an Apple Distinguished School for 2013. Hult thereby joins a select group of higher education institutions that Apple is recognizing as exemplary learning environments and centers of innovation.
The school's leading-edge approach has transformed the postgraduate experience, allowing students and faculty to use the iPad as a central learning and collaboration device. "We've seen a great level of adoption of the iPad with our students, which is improving the learning experience," says Yousuf Khan, Chief Information Officer at Hult.
Hult's extensive mobility program features a wide range of integral productivity apps, an instant polling app for real-time feedback on classroom activities, and partnering with Inkling to provide high quality digital textbooks which allow students to access thousands of pages of course materials on their iPads.
A new alumni-app, that enables Hult to connect with former students through LinkedIn, has also been released.
"Although we have made a lot of progress, this is just the beginning," says Khan. "As education content moves towards a more digital and enriched format, we continue to develop better productivity apps that will support our students and prepare them for a global economy."
Make the most of what your career has to offer with a Masters in International Business from Hult. To learn more, take a look at our blog My Masters in International Business: Looking back on a life-changing year, or give your employability a huge boost with an MBA in international business. Download a brochure or get in touch today to find out how Hult can help you to explore everything about the business world, the future, and yourself.
Related posts