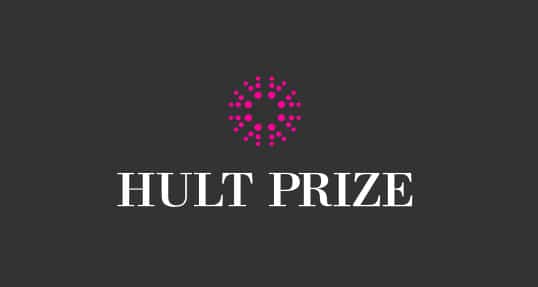 BOSTON, August 18th, 2014 — After completing a month-long start-up accelerator hosted by Hult International Business School's Boston campus, the six finalist teams vying for the USD1M Hult Prize now have one month remaining to refine their pitches before presenting to President Clinton at the CGI Annual Meeting in New York on September 23rd.
During the start-up accelerator, teams from University of Pennsylvania, Massachusetts Institute of Technology, HEC Paris, ESADE Business School, Indian School of Business, and York University received mentor-ship from prominent business leaders and Hult faculty in order to hone their start-up ideas – which address the issue of non-communicable-disease (NCD) in urban slums.
"Given the complexity associated with the healthcare topic, I am excited that we continue to see the same high-quality ideas and solutions coming from the teams," said Dr. Hitendra Patel, Professor of Innovation at Hult and leader of the Hult Prize Accelerator.  "Teams this year are presenting potentially groundbreaking solutions for the prevention and detection of cardiovascular diseases, respiratory diseases, diabetes, and cancer.  I am honored to be a part of the Hult Prize initiative, and wish all of the finalists good luck as they prepare for their final pitches."
A panel of all-star judges, including Dr. Mohammad Yunus (Nobel Laureate and founder of Grameen Bank), Dr. Sanjay Gupta (neurosurgeon and Chief Medical Correspondent for CNN), Sheila Marcelo (Founder and CEO of Care.com), Fadi Ghandour (Founder and Vice Chairman of Aramex), and Ashish Thakkar (Founder and Managing Director of the Mara Group of companies), will join President Clinton to select the winning team.
"The Hult Prize continues to transform the way students define their place in the world they inherit and how they can address big social issues affecting all of us," said Dr. Stephen Hodges, President of Hult International Business School. "We are honored to host these young social entrepreneurs and support them as their ideas come to life."
About Hult:
Hult is the world's most international business school with campuses in Boston, San Francisco, London, Dubai, and Shanghai, and a rotation center in New York. The school offers MBA, Executive MBA, Master and Bachelor degree programs. Hult's one-year MBA program was ranked Top 5 in International Business and International Experience by the Financial Times in 2014. For more information, please go to www.hult.edu.
SOURCE Hult International Business School
Grow your leadership capabilities with an MBA in international business at Hult. To learn more, take a look at our blog nfographic: Why business schools need to go beyond business, or give your career a boost with our Masters in International Business. Download a brochure or get in touch today to find out how Hult can help you to learn about the business world, the future, and yourself.
Related posts