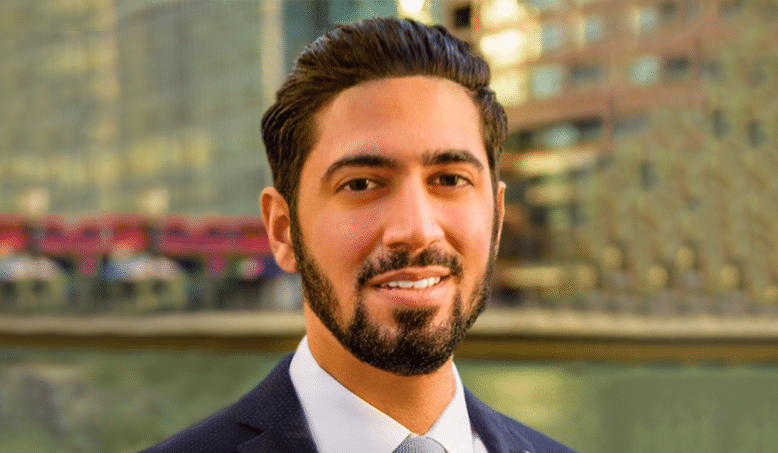 Raul Khemlani had no background in technology when he applied for a position on KPMG's Technology Consulting – Financial Services team last year. Now, only a year later, he has been recognized as one of the Top 5 Graduate Testers in Europe, and has been shortlisted for the "Graduate Tester of the Year" award by the prestigious European Software Testing Awards.
So how did a fresh graduate with no technology experience end up nominated for one of the industry's top awards? "The people that succeed are the ones who are always learning and seizing opportunities," Raul says. "I had no background in technology prior to joining KPMG. However, I did my research and displayed a strong interest—and here I am today."
Seizing opportunities and driving forward are skills that Raul honed while at Hult. He graduated with a Masters in International Business from Hult's London campus in 2015, rotating to Hult San Francisco during his program. "At Hult, I developed the mindset to focus on practical solutions to real business problems," Raul explains. "The 'Hult Business Challenge' was the cherry on the top."
"At Hult, I developed the mindset to focus on practical solutions to real business problems."
-Raul Khemlani, Technology Consultant at KPMG
Hult MIB Class of 2015
During his rotation to San Francisco, Raul got his first taste of consulting with a major cloud provider. His direct experience helped guide his Business Challenge team to submit the winning proposal on disruptive innovation. "By then I was already interested in pursuing a career in Management Consulting," he says, "but this was the moment I decided I wanted to specifically become a Technology Consultant."
After graduation, Raul joined KPMG as part of the firm's graduate scheme, gaining first-hand experience with Project Management, Business Analysis, Data and Modeling, and—most importantly—Testing.
Raul had his first taste of Testing with KPMG in April this year. "Having held a PMO role in my prior engagement, I was enthusiastic to undertake this new challenge," he says. Within four months, he found himself writing and executing precise test cases and identifying critical bugs.
"Coming from a non-technical background, I made an effort to quickly become proficient with tools like Agile Designer and SQL," Raul says. His hard work did not go unnoticed. KPMG's Testing Services submitted his nomination for the award, where he was selected as a finalist by an independent judging panel. The final Awards Ceremony will be held on November 21st at Old Billingsgate, London.
"I could not have reached this far without my team and KPMG's industry-leading Testing Services, who provided me with all the training and support I needed," Raul says.
He also thanks Hult and the Lifelong Learning opportunities for all Hult alumni, whereby Hult graduates are offered a free elective every year, for life. "I took the Financial Structuring & Modeling elective this summer, which I found invaluable," Raul says, encouraging other alumni to also take advantage of the electives and summer programs available at Hult.
As Raul prepares for the final awards announcement, he says the key to finding success is in seeking out and seizing opportunities as they present themselves. "Have an open mind, gain experiences and look at the bigger picture," he says, "and keep on learning."
We wish Raul all the best for the final awards announcement next week.
---
To find out more about Hult's programs and curricula, download a brochure here. 
---
Hult offers a range of highly skills-focused and employability-driven business school programs including a range of MBA options and a comprehensive one year Masters in International Business. To find out more, take a look at our blog 7 steps on the road to success. Download a brochure or get in touch today to find out how Hult can help you to learn about the business world, the future, and yourself.

Mel Cloney
Mel is a staff blogger working in London, and is passionate about the Hult journey. Her writing focuses on faculty, academics, and student and alumni experiences. She's a food, scuba, and running junkie with a penchant for all things French.
Related posts