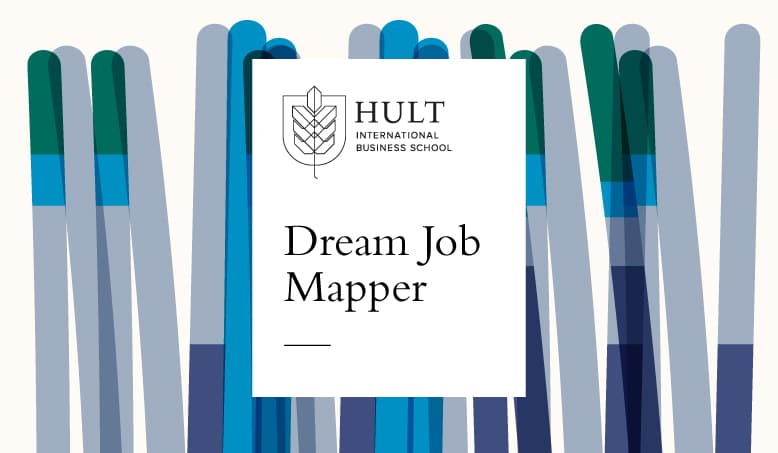 Hult launches first-of-its-kind job skills tool: Dream Job Mapper

Laura Chung, 5 years ago
5 min

read
Hult International Business School launches Dream Job Mapper: a new career exploration tool powered by big-data that enables users to identify the skills they need for the job they want.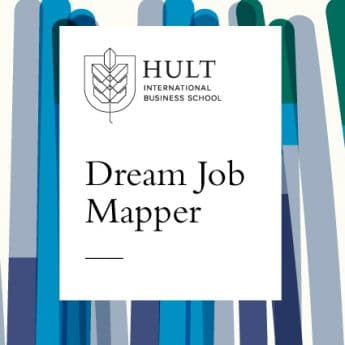 As employers increasingly look at the skills candidates have as the deciding factor for their hire, it's vital that job seekers know exactly what skills they need for their target role. Degrees are still used as a minimum entry requirement for most professional roles. So anyone considering earning a degree should also be sure that it will give them not only the qualification they want but also the skills that employers are actually looking for when they come to apply for jobs post-graduation.
Make data-informed career decisions
Hult International Business School has always used qualitative data from employers to design their curriculum. Two years ago they took this to the next level and partnered with Burning Glass Technologies to get the insight that only big data can bring to the skills employers are looking for. They used these findings to integrate the teaching of the top 100 skills for the most sought-after jobs into their business degrees. Now, they're putting that insight straight into the hands of job seekers with the Dream Job Mapper.
"Up to now, users would need specialist career advice to identify this information."— Dr. Stephen Hodges
Hult's President, Dr. Stephen Hodges, is passionate about empowering users everywhere to make informed decisions about their education:
"Hult is one of the most advanced institutions in the world regarding its use of skills data. Our next step is to make this information available to everybody on the planet, so that anyone can harness the power of big data to identify the skills that they need to progress along their chosen career path," says Stephen. "The Dream Job Mapper tool is revolutionary because, up to now, users would need specialist career advice to identify this information, often at significant cost. Now we are making it freely available to everyone, anytime, anywhere."
How the tool works
The tool is the first of its kind and uses real-time data from millions of job postings worldwide to enable users to make informed choices about their next career move and education options. Simply by entering their highest level of education, their current job, and their target role, users can get a package of information that would previously have involved consulting several different resources and hours of research. In a couple of taps and a matter of seconds, the Dream Job Mapper gives you:
A description of your target job
The salary you can expect
The demand-level of the role
A breakdown of the top ten skills the role requires
Recommended Hult degree programs that will equip you with those skills
Access to a more in-depth analysis via advanced report option that includes employer list
Business schools need to address the skills gap
Momtchil Kovatchev, Hult's Vice President of Strategic Initiatives, who has spearheaded the development of the Dream Job Mapper says that business schools need to move faster to address the needs of a rapidly changing job market. Momtchil told us: "Everyone is talking about the increasing skills gap and the role higher education institutions should play in addressing it. The employment landscape is changing at a super-fast pace with jobs emerging that didn't exist yesterday, and business schools must adapt quickly to identify and address what businesses need. The curriculum innovation cycle needs to shorten significantly to meet the pace of today's workforce requirements."
"Everyone is talking about the increasing skills gap and the role higher education institutions should play in addressing it." — Momtchil Kovatchev
Momtchil also says that there are plans to expand the capability of the Dream Job Mapper tool further. "Our goal at Hult is to proactively look to the future to ensure our students are prepared for the job market by the time they graduate. We are at the forefront of educational innovation and Dream Job Mapper is an important step in our goal to be the most relevant business school. Next, we will be analyzing how people are using the tool, working on fine-tuning our program matching algorithms, expanding the number of defining skills for the jobs, and offering tailor-made educational journeys and courses that can help users achieve their career goals."
Partnerships and collaborations with other pioneer organizations, such as this with Burning Glass Technologies, play a key role in Hult's ambition to be the most relevant business school in the world. Stephen Hodges tells us that Hult is already working with innovators in the skills and education space to ensure that the future needs of business school graduates are met saying: "Being the most relevant business school in the world requires that we not only teach the skills that employers require today, but that we also help our graduates remain relevant throughout their career."
On the new frontier of the business world, collaborations are resulting in exciting cross-sector innovations. Hult is bringing this entrepreneurial approach to the business education space.
---
Want to know more about the employable skills in Hult's degree programs?

Hult offers a range of highly skills-focused and employability-driven business school programs including a range of MBA options and a comprehensive one year Masters in International Business. To find out more, take a look at our blog How the Hult Prize turned me into a social entrepreneur. Download a brochure or get in touch today to find out how Hult can help you to learn about the business world, the future, and yourself.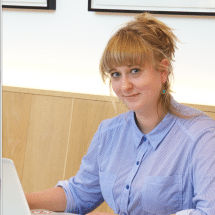 Laura Chung
Laura Chung is a staff blogger and Hult's Creative Content Director. Previously a senior copywriter in PayPal's Worldwide Creative Studio, she has also written and designed online training courses for executives at many well-known brands including Microsoft, Redbull, KPMG, and BT. Laura believes passionately in the power of storytelling in both marketing and learning and indulges her love of stories by writing creatively in her spare time.
Related posts