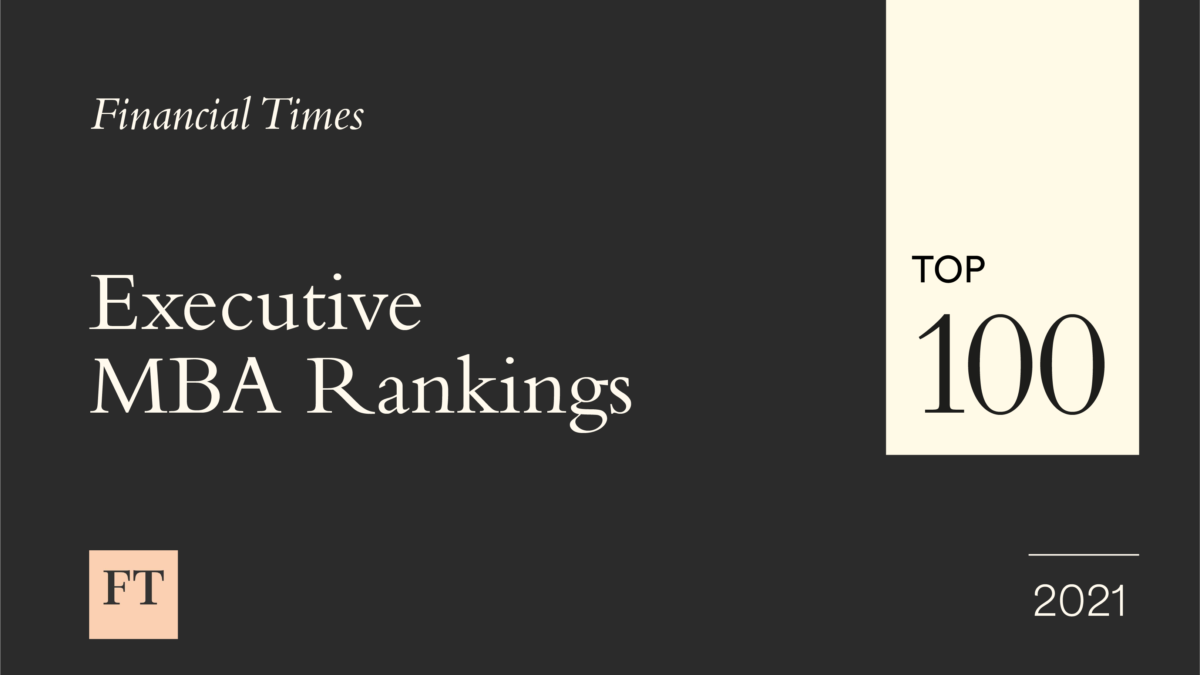 Hult's student satisfaction has been recognized by the Financial Times in the newly released Executive MBA Ranking 2021—alongside a jump in salary after graduation and an increase in years of valuable work experience held by our students. Here are some of our highlights:
9.2 out of 10 overall satisfaction
202k USD average salary three years after graduation (up $19k from 2020)
34# for work experience
Open only to schools that are AACSB and/or EQUIS accredited, the FT's ranking criteria takes into account factors including alumni salary, alumni career progress, and alumni aims achieved. Hear from David and Sonia, below, on their EMBA experience, and how the flexible, part-time program made all the difference to their careers.
Work experience
Hult's EMBA cohorts are diverse groups that bring a huge amount of business knowledge to the classroom. The FT's work experience rank takes into account the seniority of the positions held by EMBA students, the number of years spent in each position, company size, and overseas work experience completed before starting the program.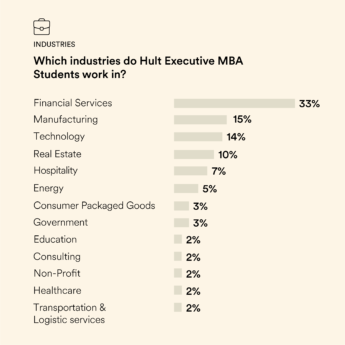 Salary increase
Hult EMBA graduates are making an average salary of $202k three years after graduation, a $19k increase from last year's results. There's no doubt a graduate degree is a major investment—but statistics like these go a long way in justifying the initial outlay when considered next to overall earning power.
For David, an EMBA was a key factor in achieving a new job in an unpredictable business climate:
"Doing an EMBA was all about growing my network, developing new leadership techniques, and upskilling for a new job. The world is advancing at a rapid pace, to the point that we don't have a clear understanding of the threats and challenges we'll be facing in years to come. A great example is Covid-19—it has challenged and changed the way we live, interact, and conduct business. Hult has taught me that with the right mindset and skills, we can overcome the unexpected."
David Castro-Gavino
British/Spanish
Vice President of Data, HelloFresh SE
Executive MBA Class of 2020
Overall satisfaction
We're incredibly proud to have achieved a score of 9.2 out of 10 for overall student satisfaction. This is the highest satisfaction score any Hult program has ever achieved. This was calculated by an average evaluation by alumni of the course, scored out of 10. Alumni participants answered various questions about their EMBA experience and rated their overall satisfaction on a 10-point scale.
Everyone within the Hult community works hard to create the best learning environment and university experience for our students. From our Global Campus Rotation, to our wide range of clubs and societies, to the tough business challenges posed by our world-class faculty—we do all this to ensure our students leave Hult feeling like they've gained an exceptional professional and personal experience.
Sonia Kanda, from Hult's EMBA Class of 2021, had this to say when asked about the quality of her professors and classes:
"[They were] Superb—I enjoyed each class for its own uniqueness. The core modules I felt were planned well and linked perfectly to the next. I enjoyed learning from external speakers and also gaining skills and knowledge I never thought I would have in areas like cryptocurrency, managerial economics, movie making and editing, and sustainability project management. Overall, I loved everything about studying at Hult and recommend it to everyone."
Sonia Kanda
British
Global Performance Manager, British Airways
Executive MBA Class of 2021
This ranking joins other prestigious bodies like the U.S. News & World Report, the Economist, and Bloomberg Businessweek, who all recognize Hult among the top business schools in the world.
If you're looking for a flexible Executive MBA program with proven career results and a practical curriculum, why wait? Download a brochure or start an application to take your career to the next level at Hult.
Related posts