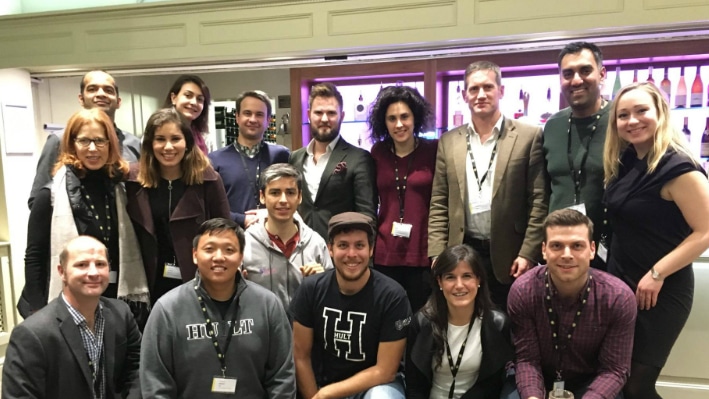 Hult Alumni Committee 2.0

Vaibhav Rustagi, 6 years ago
0
2 min

read
Last weekend, the Hult Alumni Relations team hosted the second generation of the Hult Alumni Committee at our Ashridge campus. The HAC is a group of passionate Hult alumni who volunteer their time, experience and expertise to work in partnership with the school to positively strengthen engagement with our growing global community. All members of the HAC were either referred or self-nominated and then selected by Hult senior management.
Their Purpose:
Provide input and feedback from the broader Hult alumni community
Help to keep the community informed of the ongoing priorities and future direction of the Alumni Association
Assist chapters with active engagement of alumni members
Explore personal network to help add value to alumni experience by engagement of speakers/coaches for alumni events
Promoting active events calendar of the local chapter to personal alumni network in order to increase attendance.
Educate current students/alumni on experience-based market and industry trends, offer advice on job search and career development strategies
Engage employers and companies to do business challenges, pitch challenges and Hire Hult students #HultHiresHult
If you would like to contribute or get in touch, please reach out directly to your chosen HAC 2.0 members:
Anniete Cohn-Lois, Hult BBA and MSE, Washington, USA
Muhammad Ali Hult MBA , London, UK
Nick Griffith Ashridge MBA , Berkhamsted, UK
Jonathan Crook, Ashridge MBA, Colchester, UK
Cristian Fournies, Hult MBA, San Francisco, USA
Daniel Gomez, Hult MFIN, San Francisco, USA
Marta Basso, Hult MIB, Milan, Italy
Pamela Wagner, Hult MIB, Vienna, Austria
Jimmy Bach, Hult MBA, Copenhagen, Denmark
Johannes Solzbach, Hult MFIN, London, UK
Maria Dolores Montenegro, Hult MBA, Boston, USA
Felipe Hessel, Hult MBA, London, UK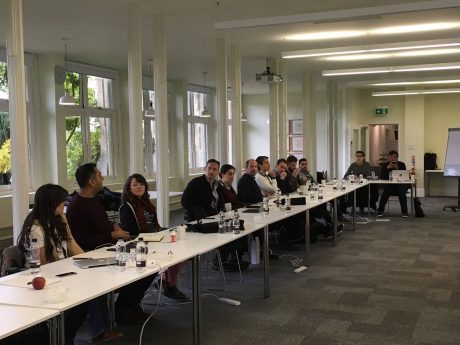 The team spent the entire weekend at Ashridge brainstorming and delivering ideas to each other about shaping the future strategy of the alumni community and what value can be added to the Post Hult journey of our graduates. It is great to see that so many people are happy to volunteer their time and energy to invest in their own brand and the betterment of Hult International Business School.
To learn about how you can get involved and add value to our efforts, please email: alumnirelations@hult.edu
Originally posted here.
Step up your game with executive education at Ashridge agile business school. To find out more, take a look at our blog Hult Ashridge: World-class content wherever you are, or firm up your exec career footing with a Masters in International Business from Hult. Download a brochure or get in touch today to find out how Hult can help you learn everything about the business world, the future, and yourself.
---
Download a brochure to find out more about Hult's global programs and alumni network. 
---

Vaibhav Rustagi
Vaibhav Rustagi, Hult MBA Class of 2014, has worked in the U.S., India, and the U.K. He currently heads up the Global Alumni and EU Employer Relations team at Hult. He is a passionate photographer, amateur creative, and social media enthusiast, as well as an avid writer and content creator.
Related posts