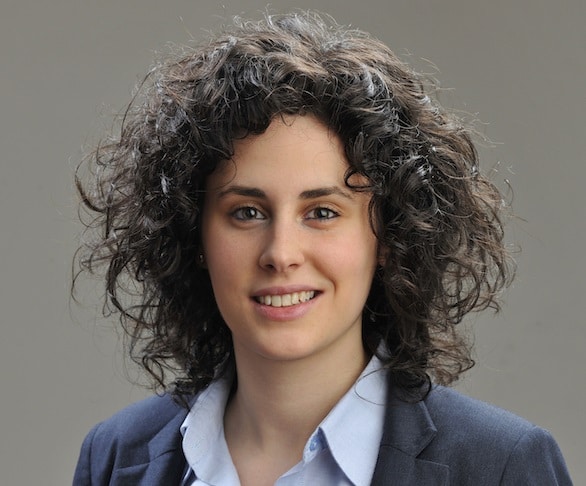 Hult grad Marta Basso was selected from 11,000 applicants to spend the month shadowing the CEO of The Adecco Group for Italy.
This exciting program gives talented young businesspeople the opportunity to live as a CEO, directly alongside the CEO, and experience life at the top of a global Fortune 500 company—The Adecco Group, a market leader in staffing and HR solutions.
Marta, from Hult's Master of International Business Class of 2016, applied in her home country of Italy after learning about the opportunity through Facebook. She progressed through the grueling selection process against 11,000 of her fellow Italians. She is one of just 48 national winners who spent the month from mid-June to mid-July shadowing the CEOs in their respective countries. Of the final 48, one will be selected next month to shadow the Global CEO in Switzerland for a month. And while her month-long shadowing experience is over for now, Marta is working on an innovation challenge for the company, which she hopes she may be able to help implement later this year.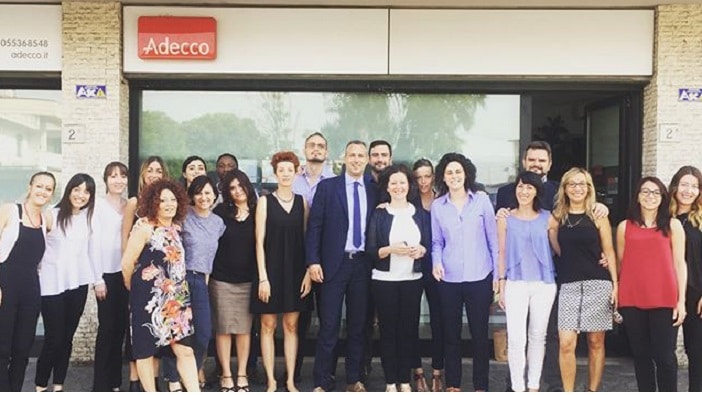 It's the attitude that gets you through
Adecco's campaign video states that the world's most successful people are differentiated by their winning attitude, and Marta agrees. "I've always considered myself an entrepreneur " she says "—I was selling apricots from my garden tree when I was eight years old!"
But it was only when she got to Hult that she really felt able to harness this side of herself: "I have never been comfortable in my comfort zone—I naturally want to break out and challenge myself. Hult taught me that it is OK to get bored easily, to strive for the best, and to want to surround yourself with smart people and make the most out of every day."  Her international background also puts her in good stead to help run a global company: "I speak four languages fluently and have working knowledge of a few others so I definitely think that helps" she says matter-of-factly.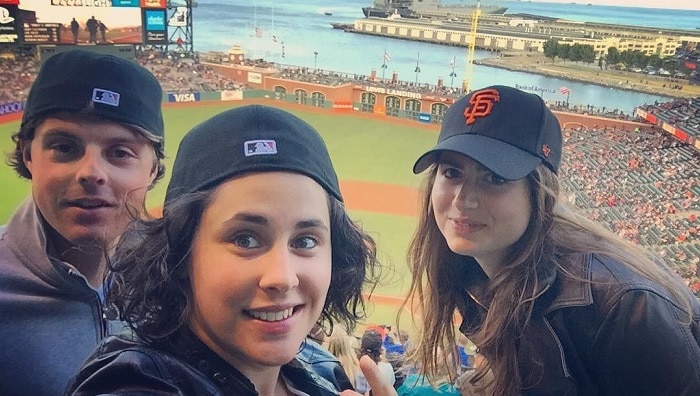 A selection process not for the faint-hearted
Another indication of Marta's straightforward approach is her attitude towards the selection process. To the average person it might sound like a sequel to The Hunger Games. But Marta thrived on it.
After the usual administrative application came a phone interview. This was followed by a video interview with an intelligent piece of video software. "It informed me that I had one minute to explain why I should be selected, and two minutes to prepare. I didn't take the two minutes to prepare—I just dived straight in and covered it off in around 50 seconds!"
After that came an intense assessment day, and subsequently an exhausting four-day bootcamp. Challenges ranged from theater improvisation, to business simulations, to physical exercise. Marta estimates she had around 12 hours' sleep in total throughout this period: "This is the best way to see the person stripped away, and to accurately gauge their ability to cope with stress. I was surrounded by other dynamic, innovative young people as passionate as me and I think this fertile environment really enhanced my performance. However I am still not sure how I managed to remain on my feet after three days!"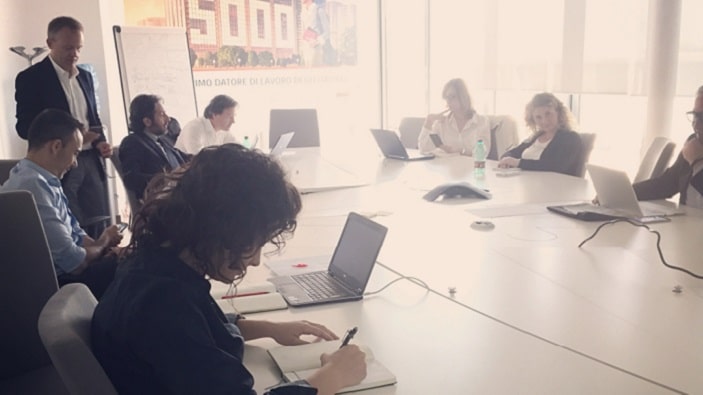 Learning first-hand from the CEO
At Hult we passionately believe in learning through real-life experience. And learning processes do not get much more experiential than this. Marta's time alongside the CEO has left her feeling energized and inspired. As someone who climbed the ranks within the company, she describes him as a great mentor who displays the same straightforward attitude as she does—which she sums up as "#StopWhining".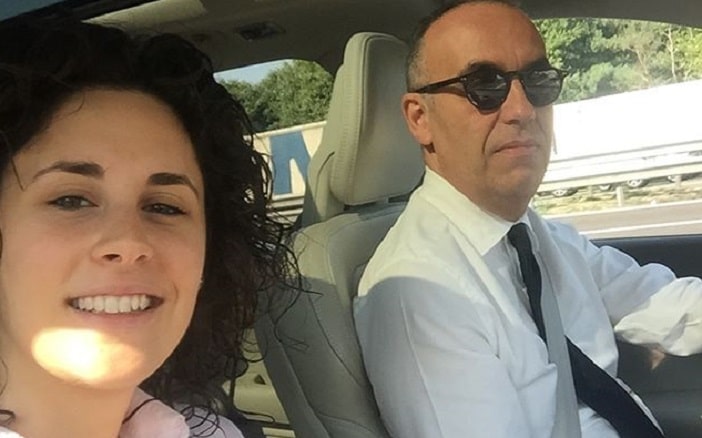 Tough at the top
Marta's greatest challenge throughout this experience was coming up with a strategy for the innovation challenge. Her task was to innovate the business model and add value to the daily activities of the company. Her proposal is still under wraps but she is passionate about the prospect of it being implemented. "Adecco is such a forward-thinking, innovative company already. How do you add value to a global market leader? But this only makes the opportunity even more exciting and I hope I will get the chance to help them run with my idea."
A rare and unique insight that Marta gained was being able to see the company holistically: "I had an eye from the bottom up, visiting clients, branches, and talking directly to people on the ground. But I also saw the reality from the top down, which was amazing. It's like you're put inside a blender for a true 360-degree perspective". She says this enhanced her communication skills and underlined the importance of integrating both perspectives to get a true picture of the company and how to bring about innovation.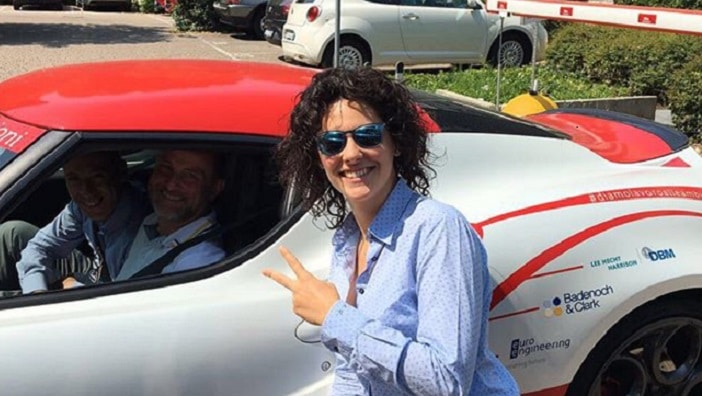 More to come
Marta will soon find out if she has made it through to the final round for a chance to shadow the company's Global CEO, and whether her innovation strategy will be implemented.
For now, she continues to focus on her startup, "WiP app", a revolutionary city-center parking app that she launched with three fellow Hult grads. "London is the next city on our hit list, which I'm really excited about. Our network there is already strong thanks to my time at Hult."
---
If you would like to find out more about Hult's global business programs, download a brochure here.
---
Find out more
Watch Marta's "car pitch" for Adecco's CEO For One Month  
Find out more about Marta's startup, WIP app
Visit Marta's LinkedIn page
See more photos of the experience on Marta's Instagram feed
Find Marta on Twitter
Watch Adecco's CEO for One Month campaign launch video
Visit Adecco's CEO for One Month campaign website
---

Mel Cloney is a staff blogger working in London, and is passionate about the Hult journey. Her writing focuses on faculty, academics, and student and alumni experiences. She's a food, scuba, and running junkie with a penchant for all things French.
Kickstart your career with Hult's undergraduate business school. To find out more, take a look at our blog 5 top tips for a standout undergraduate application. Download a brochure or get in touch today to find out how Hult can help you to learn about the business world, the future, and yourself.

Mel Cloney
Mel is a staff blogger working in London, and is passionate about the Hult journey. Her writing focuses on faculty, academics, and student and alumni experiences. She's a food, scuba, and running junkie with a penchant for all things French.
Related posts