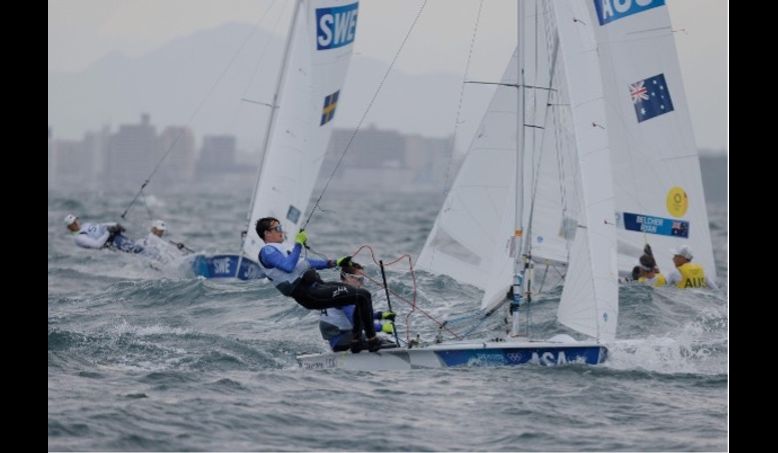 Adrian Hoesch, Hult Master's in International Business (MIB) graduate from the class of 2018 took part in the Tokyo 2020 Olympics last summer.
Born and raised in Munich, Adrian was exposed to sports from an early age, especially sailing. His love for the sport grew with him to a passion that he explored during his teenage years. While training with the German national team, Adrian had an accident. His injury prevented him from performing in the sport and his focus shifted toward his studies and work. Balancing education, work, and an athletic career wasn't an easy task, but that didn't stop Adrian from pursuing it all. Fast-forward to 2021 and Adrian competed in the postponed 2020 Summer Olympics in Tokyo, competing in the men's 470 sailing competition with Tyler Paige representing American Samoa.  
I caught up with my fellow Hult alum to hear more about his incredible journey.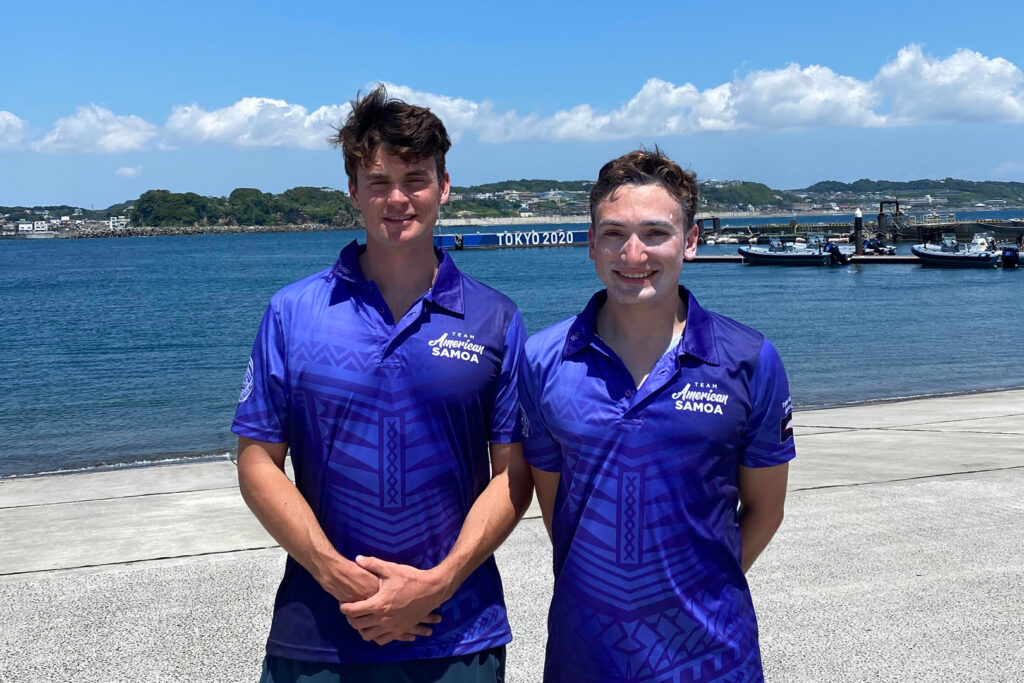 How did it all start?
When I was about six or seven years old, I started sailing in Germany on a lake. My father was probably behind it because he enjoyed sailing as a hobby. But then when we started competing, it was much more my mom that encouraged us to train, keep focus. She made sure we didn't quit since of course there are times when you don't always enjoy it. But then you started enjoying it, and also the travel since the competitions are worldwide.  
How has your accident affected your athletic career?
I always decided that I am not going to rely on doing sports completely. I always had a focus on studying, and when I had my accident, I didn't travel a lot. That was probably the reason why I wanted to attend Hult; to have the ability to study abroad, and the ability to move around.   
When did you decide to refocus on sailing?
After finishing my MIB in London, I headed to New York where I reconnected with my sailing friend. His team needed a partner, so why not? It was during my time in New York, that I decided to restart my practice in sailing. And from there to focus on the Olympics two years later.  But I didn't want to forget about my professional career while focusing on the Olympics.  
I had nine months to practice for the games—then covid came along. 
What were the first steps towards Olympics like? 
During those two years, before my Master's in Finance, I focused on my one-year job project in Boston. After that, I had nine months to practice for the games—then covid came along. Which was not too much fun. We had the qualification in January and we knew we were qualified to compete in the Olympics in March. First, they canceled all the practices. Then events and everything, and in the end, the Olympics itself.  
How did you stay motivated during the pandemic? 
The hardest motivational factor was that we couldn't plan anything. The pandemic didn't allow us to practice, and it was really hard to make decisions. Like we had a competition, and a week before it was canceled. It was really frustrating and we never knew if the Olympics was happening or not. At some point, we actually reduced our training and focused on work again.  
I moved to Boston to work with a bitcoin technology company. At that point, I was thinking "Okay, I must start working again". So for a year, we balanced everything out with work and training and competitions—until we finally got confirmation that Tokyo was happening in 2021. 
What was attending the Olympics during the pandemic like?
The sad part of it was that it was very restricted with Covid, but we still got to live in the Olympic Village and to meet incredible athletes from all around the world. I think there were between seven to eleven thousand athletes in one place, and everybody was the best in what they do. Just a great experience. It is a very open community and a lot of understanding for each other, and just great to meet inspiring and incredible people.   
During the training period, our day was simple. Wake up, do a Covid test, head to the breakfast hall, one-hour transportation to the training venue, back to the village, eat dinner, and back to your room. But once the competition started we had the opening ceremony, which was really impressive. That's when we got the feeling that we had arrived at the Olympics. That was the first time we interacted with other athletes and sports as well. We also met the entire team from our country because everyone was living in different places before that. It was nice to meet other athletes from the swimming and other sectors; it was nice how open they were how supportive they were. 
Keep the focus on one thing at a time and you can achieve all things you might desire.  
How did the competition go?  
The competition itself, it was a strange feeling. At one point, it is the same people you meet at every world cup and every championship, but this time it was just fewer people. Everything was branded, helicopters flying around, and there were cameras everywhere. So, it was actually a funny feeling. It is really impressive what they were doing and what is possible to do. Most of the athletes have been training for the event for like 12 or 14 years and seeing what they actually did it for. It was a lot of fun, but the sad part was that everything was restricted, so without the restriction, I can imagine it is even more fun.  
What's next for you, Adrian?
I'm focusing on my company, EMSU, a smart POS platform service operating in Germany, where I live now. My advice for current students and my fellow alumni? Keep the focus on one thing at a time and you can achieve all things you might desire. 
Milja Leppälä
Milja Leppälä is a Hult Bachelor of Business Administration graduate from the class of 2021 and is currently a Master's in International Business student at the Hult London Graduate campus. She is passionate about travel and has visited over 25 countries, lived in 16 different places, and speaks three languages fluently. Aside from traveling, she enjoys spending time with her family and building long-lasting friendships.
Related posts