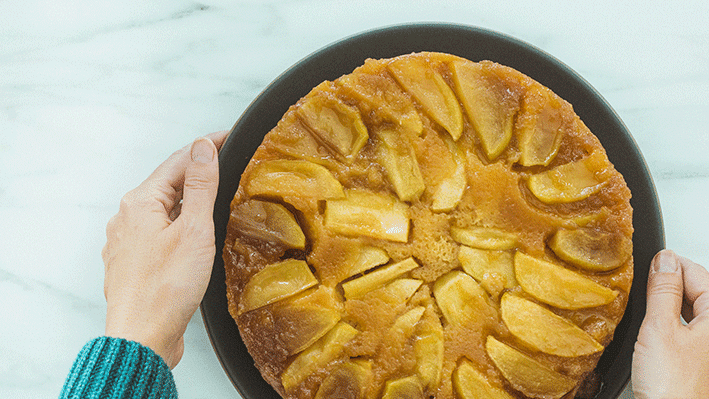 Going home – an indulgent holiday

Hult News, 6 years ago
0
3 min

read
Written by Alban De Raemy, Global Ambassador and current Hult Undergraduate student in San Francisco.
As a Hult student in San Francisco, you have a lot of opportunities. During your spare time, there are a lot of places to explore – not only in San Francisco but also in cities nearby.
Visiting home
During reading week, which is around the same time as Thanksgiving, I went back to Los Angeles. I am originally from Switzerland but I moved to Greater LA three years ago. Being only a 5-hour car journey away means that I can easily return home and see my friends and family. This also means that I had the chance to enjoy a delicious traditional Thanksgiving dinner.
Thanksgiving is a time to eat, and we definitely ate a lot. We had turkey with all the extras: stuffing, green bean casserole, mashed potatoes, gravy, and more. The following day my friend had planned a 'Friendsgiving', a Thanksgiving with friends. It was great having everyone back together again.
"The city is so vast and limitless that there is always something new to discover."
Rediscovering the city
One of my favorite things to do when I visit home for Thanksgiving is to explore Los Angeles. The city is so vast and limitless that there is always something new to discover. If you go to downtown Los Angeles, I would definitely recommend you to go to the Broad museum. It's a museum of modern art that features artists such as Andy Warhol, Jeff Koons, Jean-Michel Basquiat and more. The best part about it? It's free! Afterwards, you can walk outside to admire the architecture of the Walt Disney Concert Hall. It was creatively designed by Frank Gerry to look like an upside-down ship and is definitely worth a visit.
If you're still feeling hungry, head over to Grand Central Market. It has many little shops selling food from different countries. I particularly recommend visiting the Italian food from Knead and Co. and ordering their spaghetti and meatballs–it is a taste of real Italy! After visiting the market, go to the LA City Hall. You can take an elevator to the top for free. You'll get an amazing view of the high rise buildings with a sunset not to be missed. If you look carefully, you'll see that famous Hollywood sign. Finish your adventure by visiting the Last Book Store. Inside, there is a "book tunnel" which is the perfect place to take some great photos and forget about how much you've eaten.
After a well-deserved break and quality time with friends and/or family, it's time to head back to the books and projects at Hult.
---
If you would like to find out more about our undergraduate program and global campuses, download a brochure here.
---

Alban de Raemy is an Undergraduate Student from Switzerland. He is an active member of the Startup Club, Silicon Valley Club, and Consulting Club. Alban enjoys taking photos, reading, and sports. He hopes to someday establish a company that improves people's lives.
Kickstart your career right next door to Silicon Valley by studying at Hult's San Francisco business school. To find out more, take a look at our blog Hult San Francisco: a place to experience the world, and call home. Download a brochure or get in touch today to find out how Hult can help you to learn about the business world, the future, and yourself.
Related posts