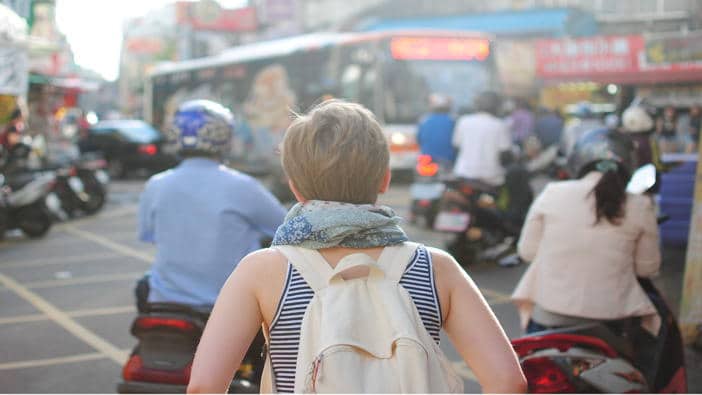 ---
Note: We've made every effort to ensure that the information in this article is correct at time of publishing. However, because visa and immigration laws are complex and ever-changing, please check the U.S. Department of State or U.K. Home Office website for the most up-to-date information on visa requirements.
---
Thank you for interest. You can see the webinar here:
Many young professionals choose an international MBA for one very specific reason: they want to expand their horizons by working in a culture much different than their own. Those who come from countries with emerging economies boost their chances of finding work this way, because developing nations are offering up an abundance of opportunities these days. Why? Developing nations now make up more than half of the world's GDP. That's big news.
But it takes more than just skills and brains to be successful in a cultural environment that is not your own. This is why cross-cultural competency is one of the top skills employers demand. Without instruction or exposure to working with various cultures, MBAs can fall into cultural traps that can derail their attempts to become employed in a "new" country.
Here are my top five recommendations for avoiding cultural missteps when beginning your quest to work abroad after MBA.
Be open-minded (and be aware!) about the international markets that are currently full of promise, and the skills they require.
Some markets simply have more demand and availability for international managers than others. Right now, we see a lot of job opportunities and demand from employers for managerial talent in places like Panama (which is being very open-minded about immigration these days), China, India, Poland, Russia, the UAE (Dubai) and much of Latin America. But know this: not all markets are created equal. Some have stringent visa requirements, and for many, fluency in multiple languages, especially the native language, is a must (this is particularly true in China).
Do yourself a favor and study local market conditions and visa requirements before you spend a lot of time applying for jobs abroad.
Don't change too much about yourself at once.
For many, an MBA is a chance to start fresh. But MBAs switching both their geography and their industry at the same time must be able to prove themselves in both arenas. This can be more challenging for your career than you might think.
Employers will be more likely to hire you if you're bringing your past industry expertise to a new geography, because they know they can count on you for your professional acumen. But for those who want to make an industry change as well, consider working for a global employer that is expanding in your native country. This type of employer is more likely to have jobs abroad that are the most relevant to your past experience. Some MBAs find success in a "two hop" strategy (and one I advise to the students with whom I work), which entails working for a global employer in their home country, and through promotion or internal transfer, achieving a foreign assignment in time.

Watch out for "the trough."
Much has been written about the various adjustments expats go through when they move to a new country, especially the notion of a "U-curve." When graduates first settle in to a new culture, they often feel an initial euphoria, which is understandable — they are overly enamored of their new surroundings and haven't run into any barriers. This is when an expatriate starts off at the top left of the U. But over time, many people commonly experience a "trough" stage, whereby they quickly become stressed or fatigued by all the challenges of the new environment, and may long to return to more familiar surroundings. This phase doesn't last forever (which is why the concept centers on a "U" versus an "L"), but it can be a real challenge to those who find themselves mustering through it.
Whether or not "the trough" happens to you, it's important to keep an eye on your attitude and behavior through the initial period of cultural adjustment. This is why it's so critical for MBA students to develop a strong sense of self-awareness alongside a keen cultural awareness. By acknowledging what you feel and why, you will be sensitive to the actions of others, and you will have the ability to communicate your needs to those around you. MBAs who have already been through multiple cultural adjustments as a result of their studies are especially adept at making these adjustments.
Give an international assignment a trial period of at least six months before making your next move.
For many, just getting a job overseas is the first hurdle. But the adventure doesn't end there. To keep an international assignment you need to be able to perform well at your abroad job, which encompasses another set of challenges entirely. And you need to decide if your new environment is really right for you. My advice is to give a new job in a new country at least six months before you decide to make a move. Pulling the trigger too quickly by quitting can hurt your long-term career prospects, when you may have just been going through a rough patch. Though it may not feel good while experiencing it, by braving through a trough you will learn more about yourself in the process. You will become more resilient, and you will grow just a little bit tougher. And you will collect some good anecdotes to use later on in your career.
Be a good global citizen—wherever you are.
This may be obvious, but wherever you are, at home or abroad, be a good global citizen. Be sensitive to other cultures, ethnicities and people. At Hult, we focus intently on helping our MBA students build crucial soft skills so that they are effective communicators and adept at dynamic teaming regardless of the culture from which they originally came.
Employers tell us how critical it is for new employees to adapt quickly to a new work situation, new project, and new country, which is why every opportunity to hone your cross-cultural competency is a good one.
No matter where you go, you're a representative of your own brand, but also your home country's reputation. Don't assume you have all the answers, or that "we do it better back home," because you know what people think of know-it-alls, and the last thing you want is to be perceived as insulting. Keep an open mind, think before you speak, and err on the side of caution, especially when getting to know a new country. Don't unfairly tarnish the reputation of your countrymen and women by acting in a rude or unprofessional manner.
Good luck to everyone trying to start a new career in a new country. Every year brings more opportunity in more markets than ever before. With a little planning and foresight you can make the most of any opportunity you receive in your international career.
---
If you would like to find out more about Hult's programs, download a brochure here.
---
Related Content:
See Katharine Boshkoff's LinkedIn profile
Like you career—more than where you live by Katharine Boshkoff
Job interviews, feedback, and the power of practice by Katharine Boshkoff
Related posts