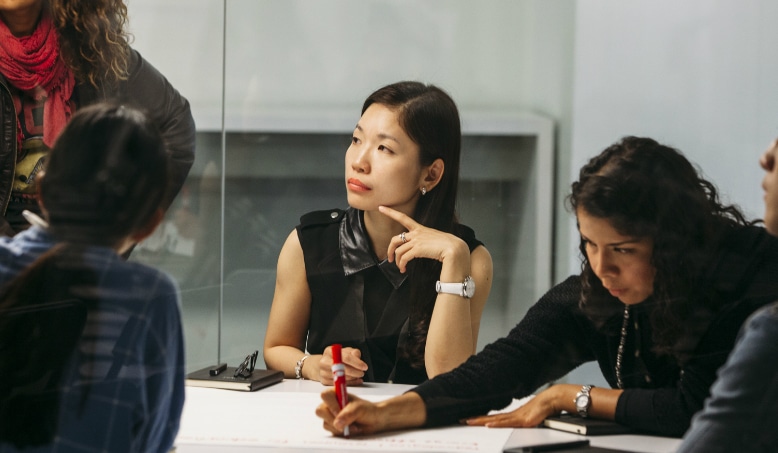 Mike Grandinetti: #TimesUp in Silicon Valley

Mike Grandinetti, 6 years ago
0
5 min

read
If you were to judge what's happening with gender discrimination and sexual harassment for female entrepreneurs and founders based on what you've read in the news, you're likely to draw a cynical conclusion.
The topic of women in the workplace is more fraught with emotion than it has been in recent memory—especially given the tsunami of the #MeToo and #TimesUp movements. That said, we've come a long way in how women, and especially ambitious female executives, are treated. One only has to watch an episode of Mad Men to see how overtly chauvinistic the workplace once was.
The climate for women in tech and entrepreneurship
As the issue of women in the workplace is a very broad topic, I've chosen to focus on the domain that I have the most experience with—the point of convergence between technology and entrepreneurship. The bad news: it's really no different than any other industry, and there's still much room for improvement.
Sexual harassment scandals have hit top Silicon Valley venture capital firms like Draper Fisher Jurvetson and Binary Capital, as well as top startup accelerators. Many of the most well-known and respected technology companies have deeply disappointing gender diversity track records. And research concludes that female founders and startup executives are asked a different set of questions to men. While men are asked about the potential for gains, women are asked about the potential for losses for their startups. It's clear that it's still very challenging for a woman to enter this male-dominated tech and startup culture.
Demoralizing? Ready to give up? Please read on. It gets much better from here.
Good news for female entrepreneurs: girl power is taking hold
I see great signs of progress and strongly believe that this is a watershed moment for women in the workplace, particularly for those with entrepreneurial aspirations. There is no shortage of successful female entrepreneurs serving as role models today, including Katrina Lake of Stitch-Fix, Emily Weiss of Glossier, Jennifer Hyman and Jennifer Fleiss of Rent-the-Runway, and Whitney Wolfe of Bumble.
In my own experience as a long-standing mentor at startup accelerators and incubators, and as a Professor of Entrepreneurship and Innovation at Hult International Business School, I have seen a dramatic rise in the number of female founders and female-led businesses over the past five years. Many are starting interesting, innovative new companies in the fashion, beauty, food and nutrition, wellness and social impact space, amongst others.
On campus at Hult, I'm seeing a far greater number of my female students take entrepreneurship courses and start their own companies. In fact, my entrepreneurship electives over the past couple of years have had roughly 50% women in each course. One of our very own Hult startups, Style Lend, was founded by former fashion model Lona Alia, who quickly added Hult student Tania Arrayales to her team as CMO. They've raised $1.4M in venture capital to date and have worked tirelessly to establish this new business and make it a success.
Outside of Hult, I currently serve as Chief Marketing and Strategy Officer of a startup, Reduxio, where six out of ten members of my team are women. I simply hired the best people for the role and it turned out that, 60% of the time, they were women. This may be ahead of the curve in the IT and startup space, but I'm not alone.
So, what's changed?
It would have been inconceivable even two years ago that prominent venture capital firms and angels would have been brought down by claims of sexual harassment. Now, they're going down like dominoes.
In their place is a growing group of angel and venture capital firms to fund female-led ventures. For instance, Golden Seeds is an angel group that I work with closely. They're made up of successful female entrepreneurs and executives who have aligned as an angel investing group to fund startups. Since 2004, they've invested over $100M in angel capital to support more than 100 female-led businesses. Boston-based Flybridge Capital Partners recently launched a new fund that will invest only in startups led by women. Flybridge will use an all-woman team of outside entrepreneurs to advise it on investment choices. Converge, founded in May 2017, is Boston's first women-led venture capital firm. These 3 examples are part of a much bigger trend in female-friendly funding sources.
There's also an increasing number of accelerators that are women-only. These include 500, with offices in San Francisco as well as Mexico City; and BIG, for tech-enabled startups led by Black and Latina women, amongst many, many others.
A growing trend and a supportive sisterhood
When I ask my own female mentees for advice to pass along to their peers, they tell me that the way to increase opportunities for success is to find female-friendly support groups and mentors. Fortunately, there's a rapidly growing number of female-only co-working spaces, communities, and accelerators for women entrepreneurs, including Woman Inspiration and Enterprise, Heymama, The Riveter, and Hire Tech Ladies.
I'm not trying to downplay the reality that much work yet remains to level the playing field for female entrepreneurs. That said, there's never been a better time for women to follow their entrepreneurial ambitions. With the dramatic increase in mentoring and funding support and a growing sisterhood of role models and peers, "girl power" has created a much more supportive and safer environment for female entrepreneurs to thrive. Your time is now. Go for it.
---
To learn more about Hult's global programs and courses in entrepreneurship, download a brochure
---

Mike Grandinetti
Mike Grandinetti, CMO @ Reduxio & Global Professor of Innovation, Entrepreneurship & Marketing at Hult International Business School.
Related posts