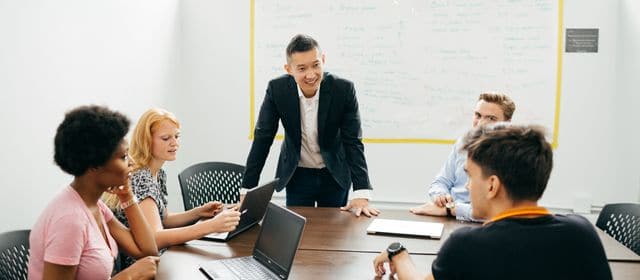 Written by Global Ambassador, Adwoa Benefaa Ofori, Master of International Business student, Dubai campus, Class of 2017
Last year in undergrad, a good friend and colleague of mine approached me, asking me to try out a new product that he and another friend had created and wanted to sell to other students in our university, Kwame Nkrumah University of Science and Technology (KNUST). He had taken something simple, a local spice, had ground it using a friend's blender, and packaged it in an ordinary sealed plastic bag.
"Adwoa," he said excitedly, "Victor and I have come up with a new product. Can you help us to market it?"
So, what was so special about the spice in the plastic bag? Well, first, it was a spice that came out of a wood-like plant exclusive to two countries in the world, Ghana and Israel. Secondly, it had a wonderful aroma along with many medicinal properties, so people often used it to make soup. However, because of the nature of the plant, to get to the spice, the plant had to be washed, lightly smoked and then broken up and boiled for some time. For this reason, the spice could not be added to other foods aside from soup. So, my two friends got together and decided to try and extract the spice and put it in a powdered form that would make it more of an attractive purchase for students.
So how did two final year economics students come up with an idea for a food product? They were struck with a novel idea because they desired to solve a problem or an inconvenience that they were experiencing themselves; they really wanted to use the spice in the preparation of tomato stew, but they didn't have enough time or patience to try extracting the spice the traditional way. Surprisingly, the product was a hit.
This is but an example of the new wave of entrepreneurship that has started in these modern times. It has been made mention of great inventors and businessmen of the past like Henry Ford and Walt Disney. Both men started up businesses that completely changed the game and left them as legacies even after they had passed away. However, in this modern age, a new breed of entrepreneurs seem to be rising. These millennial entrepreneurs have three characteristics that challenge the status quo.
In the past, great ideas were heavily protected by intellectual property (IP) and patents. But, IP is flawed in that it causes the cycle of innovation to stagnate in the hands of one inventor and does not allow the original idea to develop to a new stage in the hands of another. Inspired by rapidly changing technology, millennial entrepreneurs have created what is known as the sharing economy. Programming engineers freely post programming on websites and allow colleagues worldwide to crack their hands on it and make it better. This is because millennial entrepreneurs seek solutions beneficial not only to them, but to anyone else who is experiencing the same problem. Hence, the rise Apps, such as Uber, Airbnb and Zomato, which allow people to offer their personal belongings to assist other people temporarily in need, in return for an amount of compensation.
Another drastic move from the norm is in the type of businesses that are becoming key players in the market. It is common practice to think of big companies like Facebook and Google when considering success. While these powerhouses are very successful, they have had to consistently adapt quickly to adjust to disruptive innovations that are being invented by smaller companies. Google has decided to adjust to this by becoming an ambidextrous organization known as "Alphabet" with two arms: the already renowned Google, and a conglomeration of smaller start-ups called "moonshots" that are meant to come out with new technologies and ideas.
Lastly, millennial entrepreneurs are not restricted by borders. Thanks to the world-wide web and numerous apps that have brought the inhabitants of this world closer together, an innovator can set up a business in his or her home country and have customers abroad within a few days or invent an app in America and another person in Singapore can choose to download it the next day. Online stores such as Amazon, even make it possible for a person to advertise a physical product and sell it to someone elsewhere in the world.
These factors are changing the game. Educational institutions and universities must introduce these new ideas and adjust their curriculums to them, or they risk falling behind. In business schools, for example, people seek to learn more than just what strategy is. But now, the need has arisen for strategy lessons to incorporate ideas of how recent dynamic changes can affect firm strategy.
These past four months, I have been challenged to learn more about the millennial age of entrepreneurship and how every concept of the business has changed, as a student of Hult International Business School. In fact, being an agent of change is an integral part of the Hult DNA. At Hult, you are thrown into an environment where you are challenged to consider how a changing business landscape is an opportunity for innovation.
2017 promises to be an exciting year for millennial entrepreneurs, technology and innovation.
---
If you would like to find out more about Hult's business programs, download a brochure here.
Make the most of what your career has to offer with a Masters in International Business from Hult. To learn more, take a look at our blog Top tips for landing an internship as an international student, or give your employability a huge boost with an MBA in international business. Download a brochure or get in touch today to find out how Hult can help you to explore everything about the business world, the future, and yourself.
---
Related posts