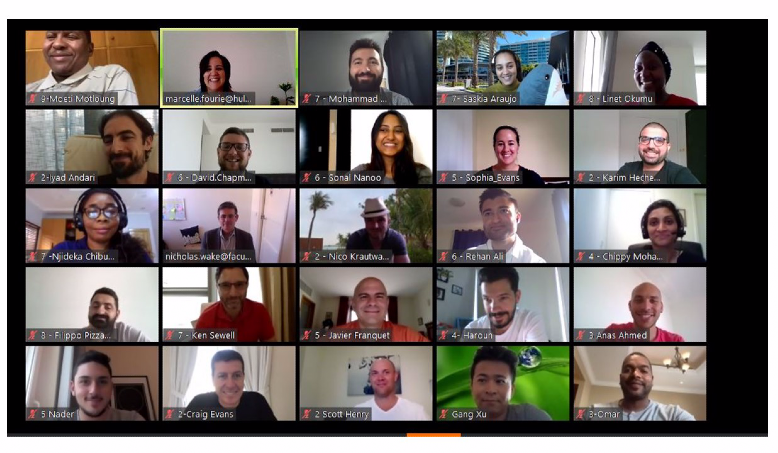 It takes energy, positivity, and growth mindset to be able to adapt your perspective in the current circumstances—and even go beyond it to see a world of opportunities. I was as worried and uncertain as anybody else about virtual learning. I've traditionally been a "classic" student: notebook and pen, attending courses and lectures with printed books…Until I had my first virtual course with the incredible professor Nick Wake.
The course was Operations Management. And what could be more relevant than this, in the current circumstances of the outbreak of Coronavirus "COVID-19"? With the unprecedented disruption to the global supply chain and world economy that it brings. In particular, looking at the theoretical frameworks and how to plan crisis management to ensure business continuity and avoid "the Titanic mindset".
The learnings, knowledge, and experiences shared were outstanding. And the real "wow" factor is that the school, the incredibly passionate professor Nick Wake, and the course have all transformed me from a "pre-corona person" to a "post-corona person". Ready for the future, ready to embrace change, agile, with a resilient mindset. Contagiously impacted by the positive energy, passion, and transfer of knowledge transmitted through data, screens, wires, and computers by professor Nick, my colleagues, and friends.
What did I enjoy the most about this course?
Social interaction
Connecting with my colleagues, my friends—and meeting new ones
Discussing, talking, and sharing ideas with everyone and not worrying about social distancing (it is virtual after all!)
Effectiveness
We work much faster, much more effectively, and drive results because everyone is focused, with their tools, laptops/PC/tablets. And this leads to very effective sharing of information, documents, and idea-exchange
We go to the team rooms with a simple click, rather than booking rooms, finding rooms, connecting, setting up work…in e-learning, we travel in time at gigabyte speed
You can also check your phone (sometimes!)
Safe
It is definitely for the best of our health and safety, which is paramount to Hult
Convenience
We dress professionally to take the courses but we enjoy feeling at home and relaxed
The camera only shows the top half of our bodies, so shorts, no shoes, and no socks is allowed!
During course days, we can also share breaks with our families at home—even lunch—which is a rare treat in our usually busy lives
Proximity
We don't have to drive or commute anymore. This gives us more time to study, relax, or prepare our work
Parking
For those who use cars, we don't have to look for parking anymore and we save on fuel, parking, and even traffic fines (not unheard of if you're running late for a lecture!)
Teamwork (assignments)
Very effective, very efficient—and we get to progress with our work much faster because we're able to connect at every break time
Fun
Some of us use very creative virtual backgrounds!
We also make jokes and can chat with each other—even if physically it would've been impossible during the lecture… and the cool part of it: the professor will never know!
We share emoticons and signs every time we want to express ourselves
Agility
It's the new normal, for now at least, and we need to work smart, learn fast, and embrace technology
Innovation
This is going to develop much faster, on a bigger scale, using much more powerful tools and software
The future
This is exactly what Hult is preparing us for—to be ready for today and stronger for tomorrow
Come and join the journey of champions in class, around the world, and virtually!


Considering a business degree? Hult offers a range of highly skills-focused and employability-driven business school programs. Find out more about our MBA options and one-year masters, including Masters in International Business. To find out more, take a look at our blog Hult scholarships: What we offer and how to apply.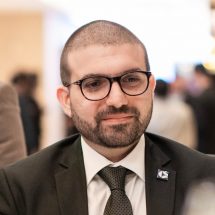 Karim Hechema
Karim Hechema—from the Hult EMBA Class of 2021—has over 15 years of experience in sales, business development, and marketing. He has a bachelor in telecommunication and electronics engineering from Ain Shams University in Cairo, Egypt. He speaks four languages, enjoys spending time with his wife and children, and currently lives in the UAE where he works as a global leader for Electrolux. Karim strongly believes that, in today's continuously changing world, talent and hard work are simply not enough without continuous education.
Related posts