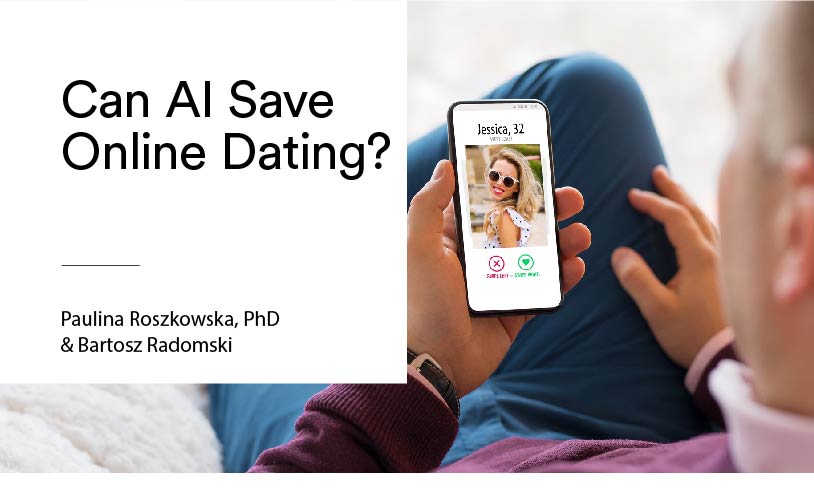 The colossal milestone that we have achieved over the last couple of centuries is that finally, we choose our partners based on this beautiful feeling of…love! No more transactions—you take my daughter, and I give you a plot of land. No more status matching—my son will only marry a noble, etc. Free will! Big romance! Pure love! And suddenly, a lot of new hopes, expectations, and…choices. Why? Because it's no longer our neighbor, school friend, or colleague alone that can become our "significant other". There's a whole universe of candidates in the dating apps world!
The numbers don't lie …
The rise of dating apps is clearly reflected in the data. In 2019, Rosenfeld, Thomas, and Hausen from Stanford University showed that online dating was the main way of meeting a partner among heterosexual couples. From zero to hero, the percentage of couples who met online grew massively in the space of just over a decade. From absolute 0% in 1995 to 22% in 2009, to almost 40% in 2017 in America. This number must have gone up further through the tough times of the pandemic and lockdowns.
… But people do
Dating apps aren't without problems. First, there's the question: How can I find out who my true love is among those plenty of fish? Then: How can I avoid catfishing and scams that have become big issues in the dating industry? Losses estimated by the Federal Trade Commission are as high as 304 million USD in 2020 alone. Research published in Psychology Today shows that over 53% of Americans lie on their dating profiles. On top of this, DatingAdvice portal reports that more than half of people looking for online dates are already in a relationship or married! How is love possible then?
Over 53% of Americans lie on their dating profiles.
Blockchain's big role
So, Blockchain or AI—can they be of help? Technology is disrupting financial services, regulation, education, and media, just to name a few. Can it also improve our love life? Let's talk blockchain first. It is a relatively fresh concept with still many unanswered questions concerning its potential and actual benefits. While many people associate blockchain only with cryptocurrencies, this new outcome of technology has already seen many cases of use. In the dating industry, there are possibilities for implementing blockchain to improve security and trustworthiness. Also, it can be useful to incentivize people to provide legit information about themselves. This would be a private blockchain that still gives the company power to verify the authenticity of the user.
The possibilities are endless
There are also other possibilities for using blockchain in dating apps. Some practitioners have thought of creating some sort of local "currency" used as a carrot-and-stick mechanism. For example, a user is rewarded for good actions, like providing more information to their profile, and penalized for bad ones like catfishing. Such rewards would be in the form of tokens that could be used only in the app, gamifying the process of finding love online. Alternatively, the in-app currency could be spent on purchases inside the service, mainly to acquire some additional functionalities. A user buys local currencies, which provides anonymity to the transaction parties and doesn't involve middlemen. Once a smart contract is fulfilled, the user gets access to additional features like for instance a pro-version of the app. Such solutions are already in place, for example on the BabyFind chatbot on Telegram.
Some practitioners have thought of creating some sort of local "currency."
Rule of the people
There are several advantages of using blockchain to optimize our love life. Current KYC procedures are based on more traditional technologies. Implementing blockchain instead could incentivize more dating app users to verify their profiles. The consensus mechanisms could allow users to decide whether or not someone who tries to scam people is allowed to stay on the platform. That would make everyone a moderator working for a better in-app experience. The local currency could make potential scammers less eager to catfish others because of the requirement of additional effort. This makes scamming and spamming more time-consuming and would provide a platform with better security.
Data, data, data
This also yields a new opportunity for matchmaking that is currently, for better or for worse, AI-driven. Matching algorithms are becoming ever more accurate, still, they are highly dependent on the data we feed them with. This often results in suboptimal pairing. Incentivizing platform participants to do the curation yields better matchmaking outcomes, also matchmakers can be rewarded for good predictions. Supporters of blockchain technology claim that in the long run, it could materially enhance the curating process on dating apps. In short, they could help you find "the love of your life".
The role of AI
While that sounds promising, we believe that most of the previously mentioned problems in online dating need an application of a technology mix. The example of smart contracts used above is a mix of AI and blockchain. The chatbot that exchanges messages, sends links, and guides users through the token purchase process is powered by AI. The bot also confirms once the transaction is completed. We now have AI doing truly impressive things like real-time image recognition, self-driving cars, etc. Why couldn't we let AI handle evaluating the trustworthiness of a person, calculating the chances of a profile being real vs. fake, or even estimating to what degree daters are "compatible" with each other?
Why couldn't we let AI handle evaluating the trustworthiness of a person?
AI vs Blockchain
Surely, AI needs to be well-trained, but not many people seem to care as long as it gets the job done. AI could be used in dating apps to help prevent fraud and money scams by analyzing chat content. For example, before a message is delivered to a user, AI verifies it first by comparing it to text previously classified as a scam. In the same way, AI could prevent sending malicious links, AI is also able to verify whether a profile picture is from the internet or made by the user. AI solutions are probably easier to implement than blockchain, consume less energy, and are simply cheaper. While blockchain offers some interesting, new possibilities, we still don't know how to use it for cases other than cryptocurrencies.  So why bother with a new technology that's potential hasn't been properly verified yet?
The human touch
Separately, the trouble is that most users lack knowledge about blockchain technology. One consequence is the lack of trust in technology which further leads to skepticism. Often, the problem relates to linking the digital and the real world. For example, what is the real value of in-app currency? How can a dater understand and use it? Then, there is the matter of never being able to give up on the human element completely, even with blockchain or AI. It is still up to the dater to decide who they like, trust, and go out with. If they want to be empowered to take these personal decisions, why should they listen to the algorithm suggesting who is their best match?
Love is blind
As authors of this article, we still struggle to believe that blockchain would make a dating platform materially more secure. Most of the scams are based on the naiveness of users, often being blinded "by love". If someone's goal is to scam their matched partner, and they are motivated enough, they will probably do it irrespective of the time being wasted collecting tokens, etc. The same applies to money-related scams. Whether it's dollars, euros, bitcoin, or in-app currency, scammers will probably be able to achieve their goals either way. Finally, if blockchain provides complete anonymity, it will be very difficult, if not impossible, to track a scammer in real life.
Better security, more authentic profiles, and better matches.
A final thought
A contemporary philosopher Alain de Botton wrote an essay for the New York Times in which he informs the reader why they will marry the wrong person. He points to the reason for over-romanticizing our choices of life partners. Dating apps can even further feed this monster by providing beautiful pictures and descriptions of potential candidates. This gives an illusion of your love being just at your fingertips. We are not sure if blockchain can fix the underlying issues of the online dating world. We see much more potential for the application of sophisticated AI tools in dating, especially with the further development of deep learning, neural networks, and all conditional of good quality data used for training the algorithms. Maybe it wouldn't revolutionize the industry and change dating app mechanics the same way blockchain would (e.g. gamification, in-app cryptocurrency) but it can provide better security, more authentic profiles, and better matches at a lower cost from both the company's and consumer's perspective. And maybe then, the love will come 😉
The views and opinions expressed in this article are those of the authors and do not reflect the views or positions of any entities they represent.
---
About the Authors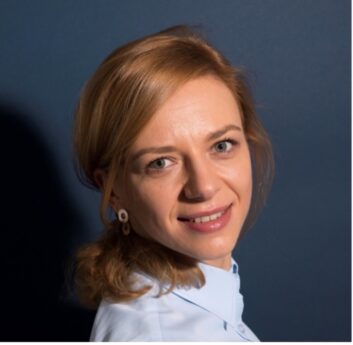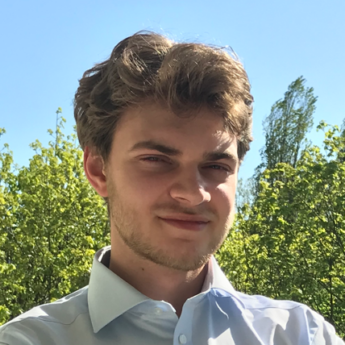 \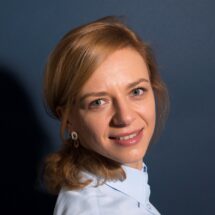 Paulina Roszkowska
Dr Paulina Roszkowska is an associate professor of finance at Hult and at the Warsaw School of Economics, and a visiting researcher at Cass Business School, London. She earned her MA in Finance and a PhD in Economics at the Warsaw School of Economics. Paulina also worked in corporate finance and investor relations, both on the corporate and on the consulting side, and served as a supervisory board member.
Related posts