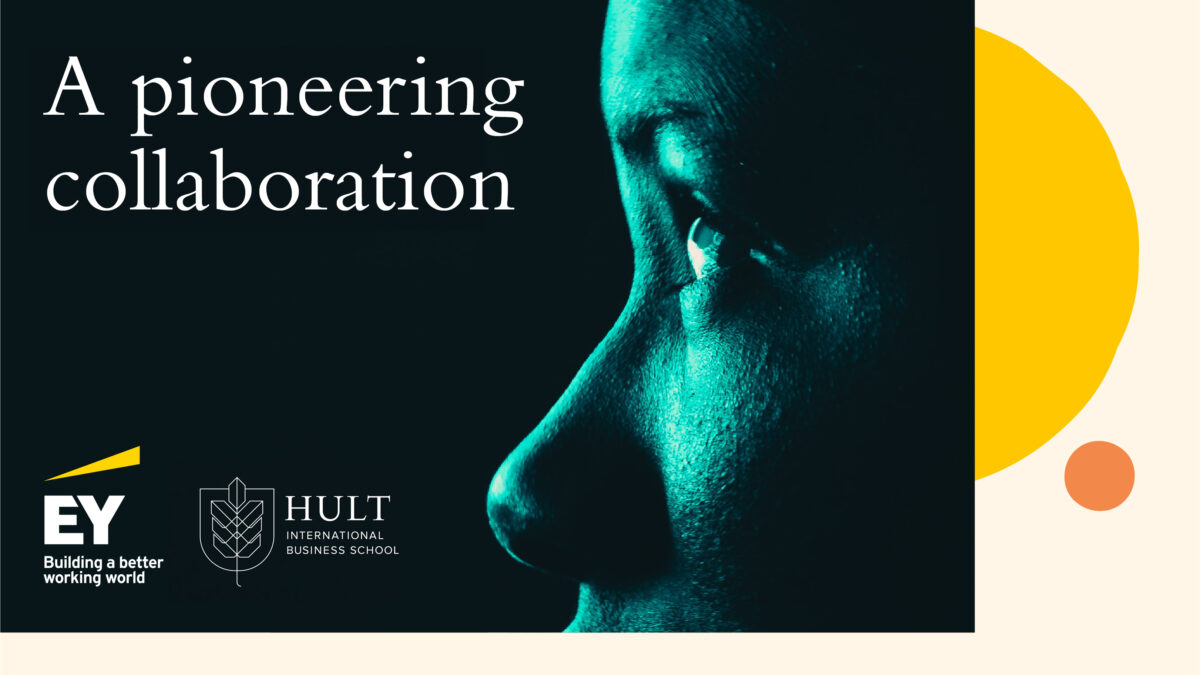 Customized Skills Credentials: A New Tool for Attracting, Retaining, and Motivating Employees

Mukul Kumar, 2 years ago
4 min

read
My conversations with talent and learning leaders are showing a pattern of focusing on three disruptive forces: the skills transformation needed in their workforce; the changing nature of work and workforce structure; and the Great Resignation.
Due to structural changes in the economy, the types of skills like business, technical, data, and soft skills have been rapidly evolving (see "The New Foundational Skills of the Digital Economy" graphic).  The scarcity of several skillsets (e.g. data analytics, coding, sales, etc) is becoming a limiting factor in organizational speed.  Simultaneously, generational and structural change in the economy, exacerbated by the pandemic, is making it harder for firms to attract, retain, and engage talent—at a time when talent is more critical to enterprise value than ever before.  Some of the same forces are accelerating the growth of the gig economy and forcing firms to rethink their employee value proposition.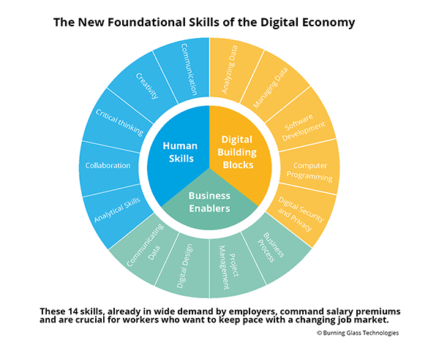 What motivates and retains employees?
Clear organizational purpose, a visible commitment to employee professional growth, and a vibrant community of peers are emerging as the critical factors in gaining employee loyalty in an era of rapidly increasing employee turnover.  On the flip side, the cost of turnover is conservatively estimated at 1.5-2X employee salaries (see Bersin for conservative estimate and HuffPost for more aggressive estimates) and can have a material impact on company outcomes.  As a result, employers are investing directly in their human capital—more so than the investments in ping pong tables, on-site laundry services, and other perks popularized by Silicon Valley in the past two decades.  There are many implications for talent strategies to be explored, but I'll focus today on one new learning tool that is gaining momentum: customized skills credentials.
Customized skills credentials
This refers to investing in skill building—providing valuable credentials to the employee in the marketplace and encouraging engagement/retention as employees complete the credential. Customized degrees and certificates have existed previously, but were reserved for a small number of employees in the organization. Making customized educational qualifications available to the wider organization improves motivation and retention.  Talent teams will need to partner with an ecosystem of providers to successfully deliver customized skills credentials to their workforce.

One example is the EY Master's in Business Analytics (MBAN) by Hult degree. This custom master's degree created for EY upskills employees in areas like analytics, artificial intelligence, and innovation.  EY Subject Matter Resources (SMR's) highlighted specific topic areas where the workforce needed upskilling, and partnered with Hult faculty to design a relevant, skill-focused, dynamic curriculum.
Since all learners are full-time EY employees, the design also included workplace projects for all courses, learner feedback from managers, EY experts, and Hult faculty, and collaborative problem-solving focused on (company customized) grand challenges at the current frontier of the business analytics and technology domain. Learners will continuously apply skills just-in-time on their client and internal projects, and can complete their degree via a mix of recorded and live online classes, which enables them with geographic flexibility. Upon graduation, the students join the 20,000 strong community of Hult alumni.
What was the feedback from the first Tech MBA cohort?
Combining academic learning with practical experience is particularly desired by today's professionals.  The first cohort had amazing feedback, and interest in our programs has grown exponentially.  The Tech MBA students were an impressive and diverse set of professionals from across the globe that showed significant gain in targeted skills. All teams had their capstone projects funded by internal sponsors for adoption in the enterprise—a testament to the quality and impact of their work! Check out this video to see what our first cohort thought about our program:
https://www.facebook.com/watch/?v=437873824129630
Future collaborations
In 2022, Hult and EY will jointly conduct formal research to quantify the ROI of the custom credentials. An employer can actually measure performance improvements over time based on interventions like custom credential, rather than the coarser measures of academic achievement and graduation salaries that we typically use for degree programs. We are excited to design this first-in-kind research and look forward to sharing further learnings in the months ahead.
Disruptive innovations are dramatically changing the structure of organizations and competition. Lifelong learning is now an imperative for all professionals, so better collaboration between business and education to allow employees time and resources to invest in skill-building is another area needing innovative collaborations.  Hult's mission of "business relevance" and broad portfolio of learning modalities (asynchronous, live online, and global campus network), ability to customize skills programs and degree credentials to individual employers, and provide scaled support for large organizations are all critical elements in working closely with business on upskilling and re-skilling efforts in the years ahead.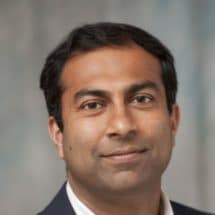 Mukul Kumar
Dr. Kumar is Chief Innovation Officer at Hult International Business School. He holds a PhD in International Economics from Princeton and Bachelor of Science Degrees in Mathematics and Economics from MIT. He has two decades of experience building and leading high-growth advisory businesses and education institutions.
Related posts