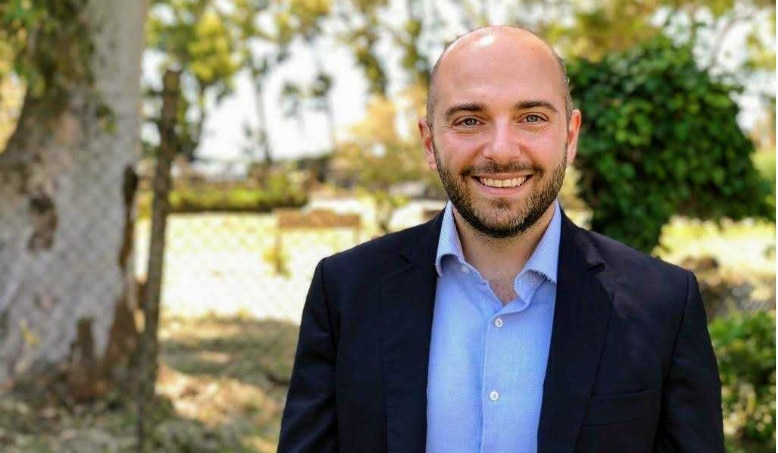 Social entrepreneurship is an ethos that's instilled in Hult students. The aspiration to do business and to do good aren't incompatible. In fact, they're more inextricably linked—and essential—than ever before. The speed of technical innovation put business leaders and entrepreneurial minds in the best position to tackle today's biggest social issues.
Executive MBA candidate and father of two, Claudio Sperindio, comes from an engineering background, where he spent nearly a decade in the oil and gas sector. Originally from Italy, he's worked across cultures and continents, from North America and Europe to the Middle East and Africa, including living and working the Sinai desert and the Democratic Republic of the Congo.
In April this year, he took the leap to go fully freelance as an international business development consultant within oil and gas. In collaboration with connections he made at Hult, Claudio has also founded his own London-based social tech startup, Oilchain.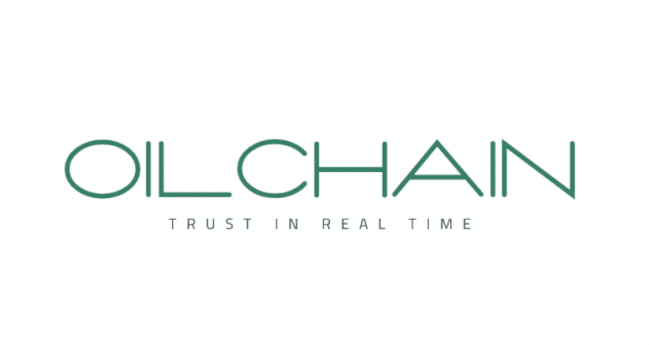 Claudio describes Oilchain as "the Blockhain platform for oil and gas." Most of the world's largest oil-producing nations also have the lowest social progress index. A major part of Oilchain's mission is to improve transparency in the industry and help boost the economic wellbeing of vulnerable local communities in these regions.
"I spent many days considering my life at 360 degrees, thinking about my priorities and how I could have an impact on people's lives," Claudio explains.
"I decided to leave the 'traditional' career path because I want to set the direction of my own path. I do not separate my career path and personal life path—it's all the same path that I call my life."
We asked Claudio to tell us more about his company's vision and how his time at Hult has helped to give him the network and the confidence to make it a reality.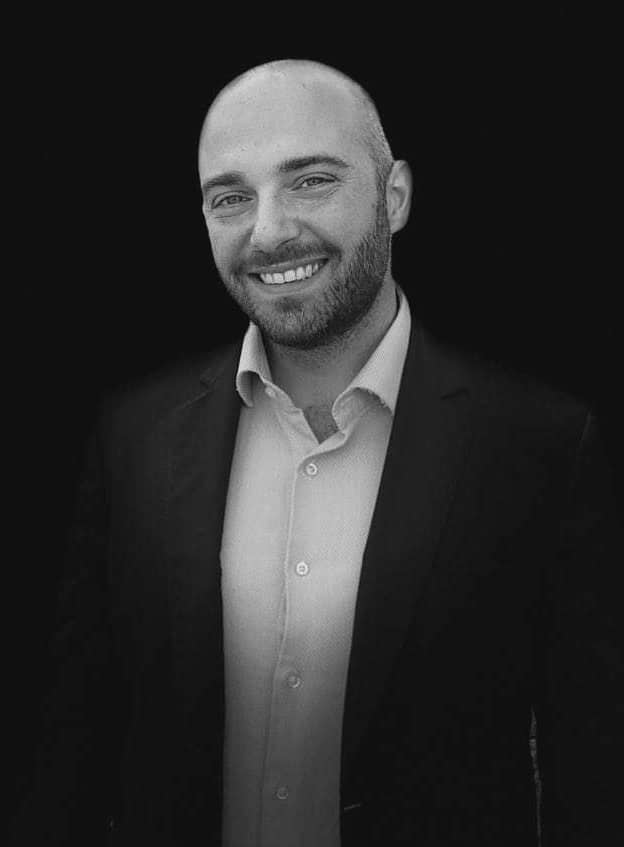 Why did you decide to pursue an Executive MBA?
After many years in the same position, I was feeling my motivation diminishing. I was used to challenging others to help them change and grow, while nobody was challenging me.
I decided it was the time to make a change in my life, expand my network, and spend time in a challenging environment.
Why did you choose Hult?
Hult was the right choice with its flexible schedule, global campuses, and diverse student body. Hult gave me a broader network—I've spent two amazing years with classmates who have become brothers and sisters.
We've spent so much time together chatting, working, studying, and even challenging each other that I'm sure no one will ever forget this journey.
People often build walls in order to make excuses to procrastinate and stay in their comfort zone. Hult changes your mindset and unlocks your potential.
"I decided it was the time to make a change in my life, expand my network, and spend time in a challenging environment."
Tell us a bit about the launch of Oilchain—where did the idea come from?
I am an enthusiast of Blockchain and its application in the financial industry. After a deep study and understanding of the technology, I started wondering about its application to the real economy and how a technology so disruptive can have an impact in different industries and deliver tangible value.
Living in Africa changed me a lot. I saw people struggle to survive in the same area as an oil business worth billions— a business that did not have the proper impact on the local population.
The main reason behind this situation is the lack of transparency we see in commodities trading and, in my opinion, a lack of ownership of commodities.
Is this why many oil-producing countries have a low social progress index?
Oil-producing countries without a modern and strong governance over their commodities are at the mercy of international operators with high-end technologies and know-how. From a market perspective, these operators seek to reduce costs and increase their margin. And what they should pay to local governments in terms of shared production and taxes are costs.
Production data is available using traditional technologies, but what is more difficult to do is assure transparency of this data. Transactions are not validated by all stakeholders, and there is so much room for inaccuracy in reporting the right numbers.
Transparency and traceability of production data, which is what the Oilchain platform provides with real-time information, can definitively decrease costs for all stakeholders and increase the resources that local governments can invest in health, education, and infrastructure.
Has social entrepreneurship always been important to you?
Before 2016, I didn't even know what social entrepreneurship was. From my perspective, "social" and "entrepreneurship" didn't belong in the same sentence.
But it was really important for me to be helping others. I did it in the developing countries where I used to work and live before I started my EMBA. When I went to Boston, I was involved in my first social entrepreneurship project during the New Business Ventures elective with Professor Mike Grandinetti.
A few months ago, Professor Mark Esposito was talking in our Business and Global Society course and I realized everything you do can have a positive impact on people and society.  You don't necessarily need to be a social entrepreneur to improve people's lives.
"Everything you do can have a positive impact on people and society."
How has the Hult community supported you in the early days of your startup?
Hult has been a game-changer in my life. Oilchain was born there—the team is composed of EMBA students. All of them are amazing professionals with broad experience, and I am honored that they joined me in this journey.
Beyond the Oilchain team, I personally talked to most of my classmates about the idea and all of them gave me priceless help. Some of my cohort even offered to help through their own network—they share our view and want to support the change.
What have I learned from the EMBA? During International Marketing, I approached Professor David James and we had the fastest meeting of my life. I said, "I have an idea…" and he stopped me and said, "Just do it!"
Do you have any advice for aspiring social entrepreneurs?
If you have a dream and it can have a tangible positive impact on people's lives, just do it. Do not stop, do not procrastinate, do not find excuses to give up. You have to believe in yourself. Do not look for other people to tell you how good you are or how disruptive your idea is.
Listen carefully to feedback, find your way, and go ahead.
"If you have a dream and it can have a tangible positive impact on people's lives, just do it. Do not find excuses to give up."
Make the most of what your career has to offer with a Masters in International Business from Hult. To learn more, take a look at our blog Hult International Business School Launches Visionary Speaker Series, or give your employability a huge boost with an MBA in international business. Download a brochure or get in touch today to find out how Hult can help you to explore everything about the business world, the future, and yourself.
---
Be the change you want to see in the world.
To find out how Hult empowers students to channel business for social good, download a brochure.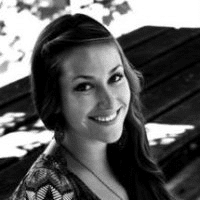 Katie Reynolds
Written by Hult contributing blogger Katie Reynolds who is a freelance writer based in London. Originally from Michigan in the U.S., she relocated to the U.K. in 2010 to pursue a master's degree at Hertford College, Oxford. Today, she writes on topics including business, higher education, healthcare, and culture.
Related posts