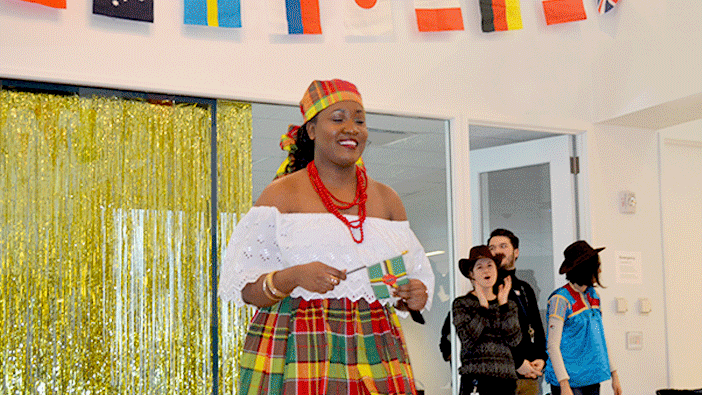 Celebrating culture at Hult

Hult News, 6 years ago
0
4 min

read
Written by Jorge Bazoberry, Global Ambassador and Dual Degree student, Hult Boston Campus Class of 2017.
If there is one thing every Hult student dreams about, it is the chance to travel around the world. To meet new people, eat exotic food and dance to a rhythm that is completely new to us. Even though we live in an international environment at Hult, there was one particular day where all the students were able to take that 360° tour without having to leave the campus—the International Culture Festival.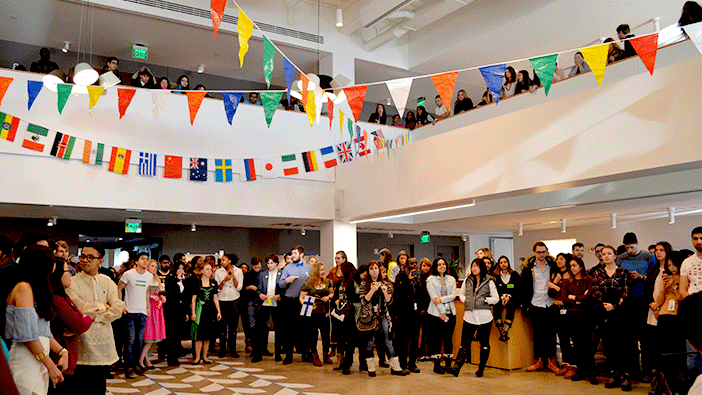 It was a very busy and loud day on the seventh and eighth floor of the Hult Boston Campus. Flags were everywhere, people running back and forth, and screams from aisle to aisle in dozens of different languages. All that scene was matched with the delicious and unrecognizable smells of unknown food.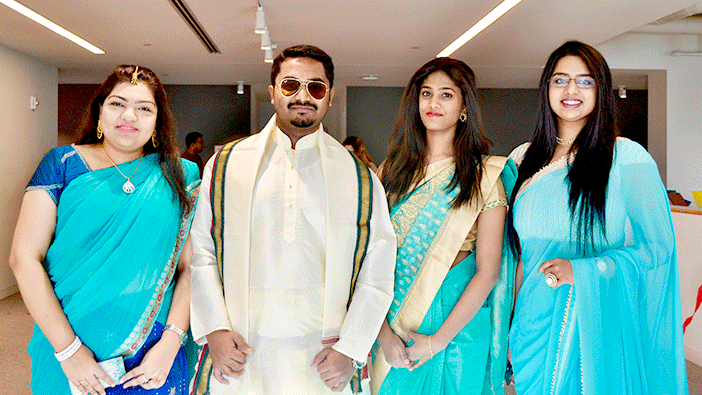 The festival kicked off with a traditional costume parade, where many students participated wearing the typical costume from their countries. We watched our classmates from around the globe proudly wear their outfits or soccer jerseys while playing their traditional music. After that, we were able to enjoy a tremendous presentation by the Music Club. I remember them playing the only version of "Happy" (by Pharrell Williams) I ever liked, among a varied selection of world-renowned hits.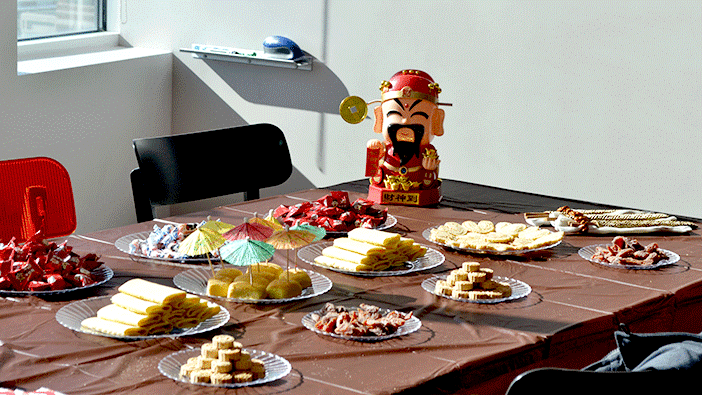 As the music faded away everyone's attention shifted to another two senses, smell and taste. An infinity of delightful smell emerged from the study rooms into the atrium. It was the moment everyone was waiting for. It was time to eat. Side by side the study rooms transformed from a mere representative city to small country embassies. I not only speak for myself when I'm saying that it was that day that I ate the most in my life.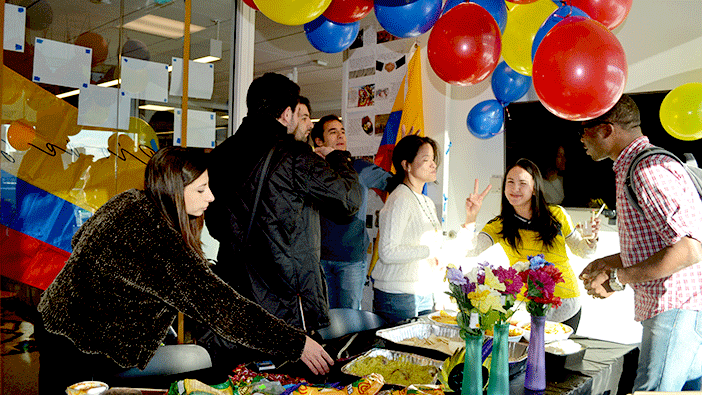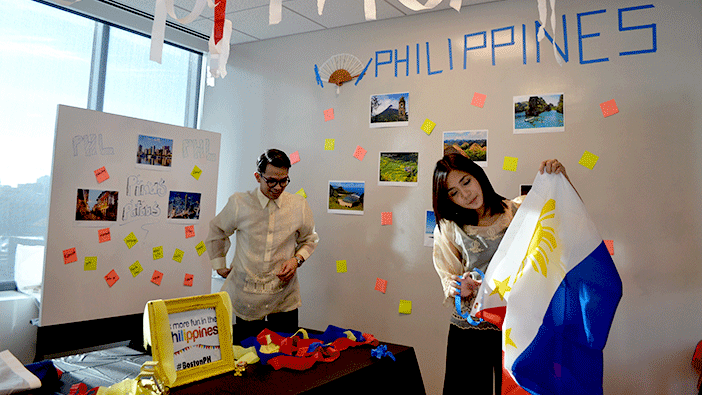 Colombian, Chinese, Thai, Indian, German, and more! All the food was absolutely delicious. That day I tried at least 20 dishes I had never heard of before. And to add to my surprise, they were all amazing! Apart from the food, it felt like there were a million activities starting from henna tattoos to quizzes that test your knowledge of a specific country.
"We belong to a generation that doesn't focus on our differences. We are the Global Generation and we don't believe in country borders."
As every country ran out of food samples, we knew the festival was almost over. As I was cleaning our booth, I started recognizing how different the lives of all my classmates are from my own and how their families and societies differ from one another. Yet if you put aside the food, the flags, and the clothing we are all the same. We belong to a generation that doesn't focus on our differences. We are the Global Generation and we don't believe in country borders.
That day, Hult again brought us a little closer together and we were able to witness all this diversity that makes our planet beautiful. In some way, we are also a little closer to our dream of discovering the world.
---

Jorge Bazoberry is an MIB & MIM student from the heart of South America: Bolivia. He is absolutely passionate about Marketing, especially Social Media. His goal is to become a world-renowned marketer and he is confident that he will achieve it.
Accelerate your financial career and boost your earning potential with a Masters in Finance from Hult. To learn more, take a look at our blog From East to West: Reflections on immersing myself in new cultures at Hult or get into wider business with a Masters in International Business instead. Download a brochure or get in touch today to find out how Hult can help you to explore everything about the business world, the future, and yourself.
Related posts