Campus life monthly: November
DebbieGacutan, 6 years ago
0
4 min

read
And just like that, November has come to a close. But before we say goodbye to autumn and get ready for the festive holidays, let's look back at the eventful happenings that took place across our global campuses this month.
1. "The body achieves what the mind believes"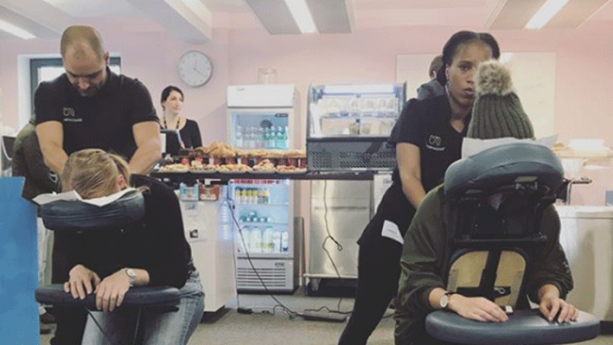 November was a challenging month for our students as projects and midterms came knocking on their door. In order to relieve some of the stress, our student services organized some health and wellbeing activities to give students a break and lift their energies. It's easy to put one's health as secondary when deadlines are looming, and so in Hult London, staff invited health specialists to set-up kiosks on campus and consult students on how to achieve a balanced diet. This was complemented with chair massages, furry friends, and handing out nutritious and fiber-rich snacks.
2. Kick-off rotation in the undergraduate campuses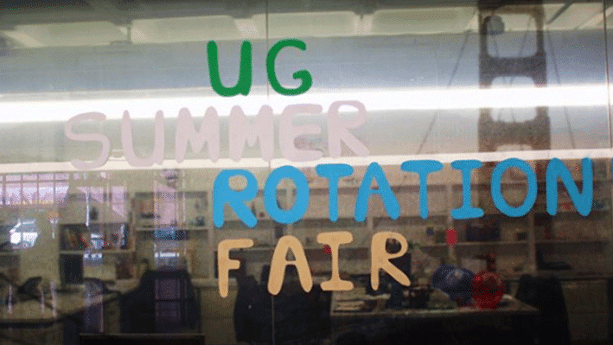 If you ask most of our students on the reasons why they came to Hult, "rotation" would most likely be in the top three. This month, Hult undergraduate students were presented with the different campuses they could choose to rotate to and complete their summer electives: London, San Francisco, Boston, Dubai, and Shanghai. With all destinations having something unique to offer, choosing a rotation campus can be a tough decision for our students. Sharing experiences, students heard from Hult faculty and current students to help with their decision-making. Students base their rotation choices not only on location but also have to take into consideration the different electives offered on each campus. One thing is for sure, the excitement to take their global degree even further was o an even more global scale has come early this year!
At Hult, you'll live a global education, and not just learn about it. Our undergraduate students study one seamless curriculum and can accelerate their studies by rotating to one of our global campuses in Boston, San Francisco, London, Dubai, and Shanghai.

3. Building a community through shared interests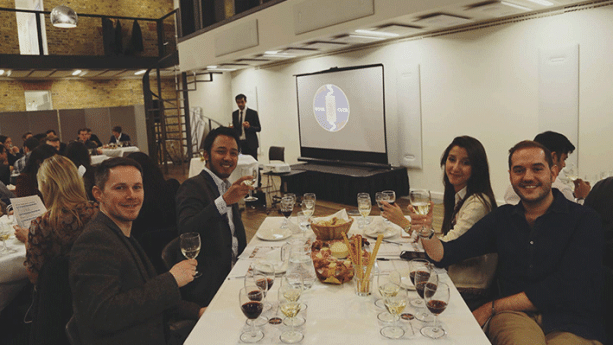 At Hult, our students and staff are committed to creating memorable experiences that go beyond the classroom. This is why clubs and societies were formed. It is not only an opportunity to gain value-added learnings and skills, but also a place for likeminded people to connect with shared interests. With this in mind, the Hult undergraduate campus united avid lovers of traditional Korean food and hosted a 'Korean Fire Noodle' contest. Brave souls were challenged to eat spicy Korean dishes with water strictly banned from the tables. The winner was, of course, awarded a prize and more importantly, bragging rights. Our postgraduate students in London, on the other hand, were treated to a sophisticated evening of wine tasting by the Hult Wine Club.
4. Thanksgiving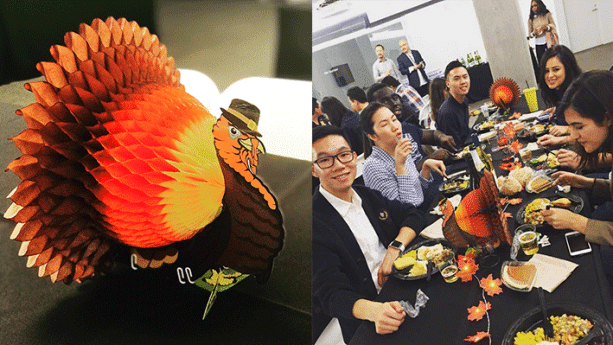 With students from around the world, Hult campuses are always eager to celebrate different cultural holidays, including thanksgiving! This year, students and staff came together to create turkey cut-outs and shared what they were thankful for whilst eating seasonal dishes. Our Boston campus used this event to also promote other cultures on campus with homemade dishes from various countries prepared by students. In Dubai, students got together for a potluck dinner for everyone to share.
What was particularly special about how Hult students celebrated Thanksgiving was their efforts off-campus. On social media, our students shared how they have invited their classmates to their homes to celebrate the occasion in a more personal way. It is heartwarming to see how relationships and bonds are forming at Hult.
---
If you would like to find out more about our business programs, download a brochure here.
---

DebbieGacutan
Written by Hult staff blogger Debbie Gacutan. Originally from the Philippines and now based in the UK, she has worked and traveled in numerous countries around the world. Her writing focuses on the student experience in higher education.
Related posts